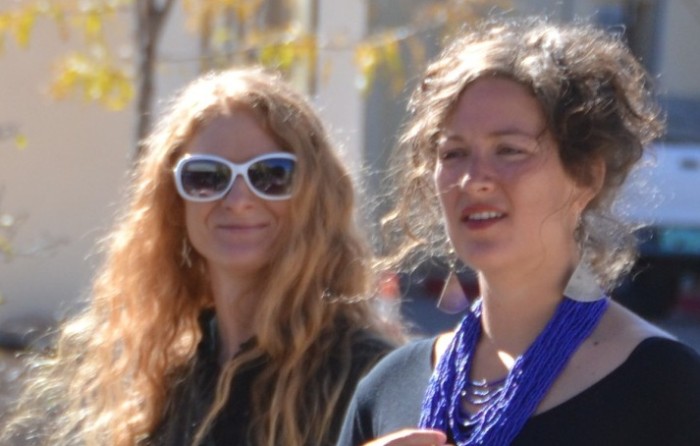 Whoops. It grew to Seven…..
 Seven Things You Ought to Do in Your Second Year @ Southwestern College
Get intentional/serious about your social media presence. If you are one of the remaining seven Americans who are NOT in social media, make sure you know why you are not, and what opportunities you are foregoing by choosing to NOT be in it. Not being in it due to orneriness is not really a reason. Some people take on kind of a superior air because they are NOT on "Wastebook", but be intentional, and know what you are talking about. It is not going away, and it IS the biggest networking phenomenon in the history of the planet. If you are ON social media, you should be thinking about how future employers would see what you have written and posted. Are you professional, interesting, fun, compelling, authentic? You have time to think about that and shape your presence in the direction you want, before you graduate…
Make an intentional and informed decision about your web site. My personal opinion? You should have one. They are easy to create, inexpensive, and there are no longer any big obstacles to starting one besides your own readiness to create it. My best mentors tell me that we "should" have our web sites up and growing and developing two years before we need them. Put a little patina on it, so it doesn't look like you started in last night. You will want to think through what your own personal mission is—why do I want a web site in the first place. The answers you have NOW do not have to remain the exactly right answers forever. If you hold yourself to THAT standard ("This is my one and only chance—I CAN'T get this wrong!"), you are creating obstacles and rowing upstream. Just start it, and you can shape it along the way. You don't even have to publish it—keep it as a draft until it feels right. Seth Godin, world expert in this sort of thing, says "the best time to start your web site was last year; the next best time is today." And if you are the LEAST inclined, Blog. You can become a "thought leader" and the person others turn to in your special area(s) of expertise. They will know you by your blogging. Seriously…
Get a Certificate. Now that we have made them fewer classes, and less expensive per class, the certificates are more accessible than ever. A good, practical choice, depending on your career aspirations, can jumpstart your life after Southwestern. For agencies, the Infant and Children's Mental Health are gold, and the LADAC track courses (and a LADAC) are gold. Really. There are a LOT of jobs out there these days, and you can position yourself to be a really desirable candidate for them, and later for leadership, when you take the initiative to earn a certificate in a specialty area.
Go to outside trainings. For example, soon Mesa Vista Wellness is doing a training on how to do a "Psycho-Social Assessment" in an hour and a half, totally written up. That would be TOTAL gold to know how to do that for virtually any agency. There is good clinical training out in the community—track these kind of agencies, connect with them on Social Media, and network with them. Networking is how you create your professional future. I KNOW you are busy, for sure. But really, make some time to network, even if you are not (yet) great at it…
If an instructor really seems to love your work in their class, ask them if you can use their name as a reference, or if you could ask them for a letter of recommendation for the future. Most (not all) instructors are really good about this. It is always a "pay it forward" kind of thing; I had people write letters for me, and I in turn will write for others, with the expectation that they will write for others, later on, down the line. This may sound harsh, but instructors see a lot of students over the years, and they may not exactly remember you and your work 4 ½ years from now, when you are applying for a job in Asheville. Ask now, soon after taking their class.
Enjoy your remaining time at Southwestern. Firm up the true connections with your friends, because, hard as it is to imagine, they will be moving (or you will) to Portland, Fort Collins, Cincy, Austin, or wherever. These relationships could last a lifetime, but you have to work on them to make that happen. If you are planning to leave New Mexico, make a "New Mexico Bucket List" and do it. Go to the Earth Ships, White Sands, the Christmas Eve Canyon Road Walk; spend time at Ojo and Ten Thousand Waves. Eat Green Chile.
Go on a Vision Quest. Don't ask a lot of questions. Just do it.
Hope you find this helpful…I learned a lot of this by just DOING it, and a lot of it by NOT doing it…Both learning paths are available, and I am voting for the first one…
Thanks for reading…
Jim Nolan, President Southwestern College
http://drjamesmichaelnolan.com
"Transforming Consciousness through Education"
About the Moderator