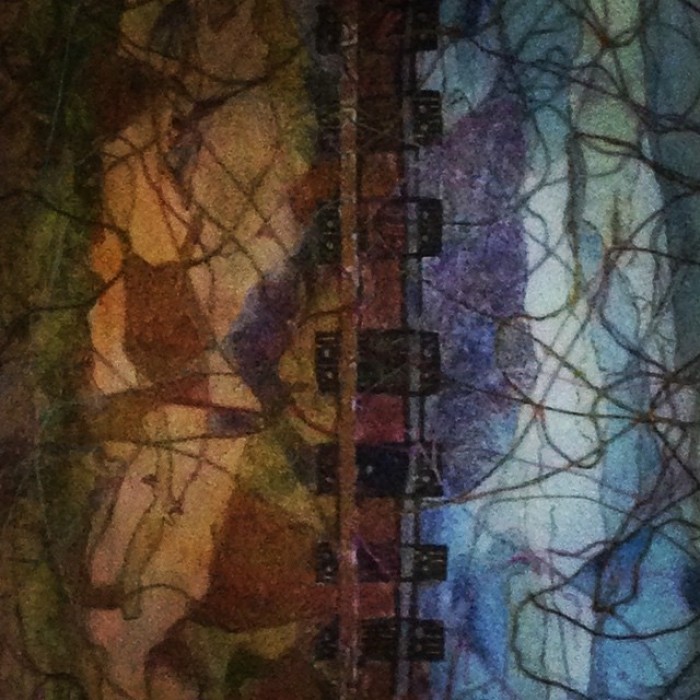 Wendy Wasserman
My  "second act"  began in 1999 when I noticed a rash on my legs. I saw a doctor who also noticed a dark patch of skin on my right temple and decided to do a biopsy of it.  A few days later, I heard sobering news: I had malignant melanoma – skin cancer.  My sun-filled days at the ocean with my friends were no longer.  Skin cancer is a pretty serious diagnosis. Had I not had early intervention, the doctors said that I probably would not have survived past three years. Fortunately, I am cancer free today, but the experience served as a wake-up call.
"Three years" the doctor had said at the time.  I asked myself, what had I accomplished in the last three years?  Not much.  A lot of partying, days spent on the beach sun tanning, bad relationship decisions, poor financial decisions and a meaningless job. I began to turn inward and reflect upon my life.   Years earlier I had abandoned my artistic pursuits, and this is where I turned to find myself again.  I picked up paintbrushes and began to paint ocean seascapes, remembering those long days at the beach that I could never have.  The process of painting something I loved so much helped me to manage my feelings of loss, as well as imagine my future.
Faced with the concept of my mortality, I set in motion the long process of personal and professional transformation.  I began by seeking better work in New York City. I eventually found a position as an executive assistant with a large national commercial insurance company with offices located in lower Manhattan.  My supervisor was a wonderful person who appreciated my creativity and allowed me opportunity to express myself.  I earned a higher salary and enjoyed the excitement of working in New York City.  I had plans to save money to buy an apartment in Manhattan.  My social circle began to expand and I developed new and mature relationships.  I was excited and hopeful for what this new future could bring. 
On September 11th, 2001, I was working approximately two blocks from the World Trade Center.  With first-hand experience of the tragic events of September 11th, I once again faced the idea of my mortality and struggled with the mixed emotions that we all experienced city-wide following this traumatic event. Again, I recognized my desire to lead a more fulfilling life and re-committed to improving my circumstances in my personal and professional life. Unfortunately, there was an economic downturn in the aftermath of 9/11, and I was eventually forced to seek new employment.  In desperate need of income, I accepted an administrative position with a different insurance firm.  Unlike my former employer, this company was devoid of real opportunities for me, and offered no outlet for my creative energy.  I began to realize an administrative career would not provide the personal fulfillment I desired.  
As I was approaching my fortieth birthday, my work situation was becoming increasingly unpleasant, and I scheduled a long overdue vacation to Sedona, Arizona.  During my stay in the Southwest, I experienced a creative and spiritual awakening.  A casual conversation led to a discussion of the field of art therapy and I realized that a career that encourages self-expression through art would be my dream occupation.  I left Sedona emotionally reinvigorated, artistically inspired and ready to make significant life changes.
  After researching requirements to study the field of art therapy, I left my job and prepared to become a dedicated student.  I returned to school after a twenty year absence and earned a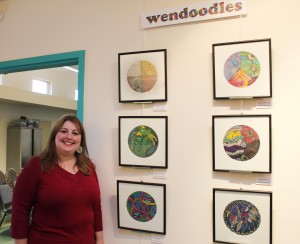 bachelor's degree in Human Development. Following this achievement I applied to Southwestern College to continue my pursuit of a career in Art Therapy and my "second act."
I graduated from the Art Therapy/Counseling master degree program at Southwestern in the fall of 2013 and began working in the Admissions/Recruitment office of the college in January of 2014.  I came up with the idea to recruit students such as myself. People who are unhappy with their current work/life situations and who wish to seek a career in the helping profession including: Art Therapy and Counseling.  I am also seeing clients at our Counseling Center, keeping my clinical skills sharp and growing as a therapist.
If my second act story inspires you or others, please let us know! Please submit your second act story to us at Advisement@swc.edu.  If you or someone you know is interested in our Master's Degree or Certificate program offerings, we'd love to hear from you as well!
About the Moderator