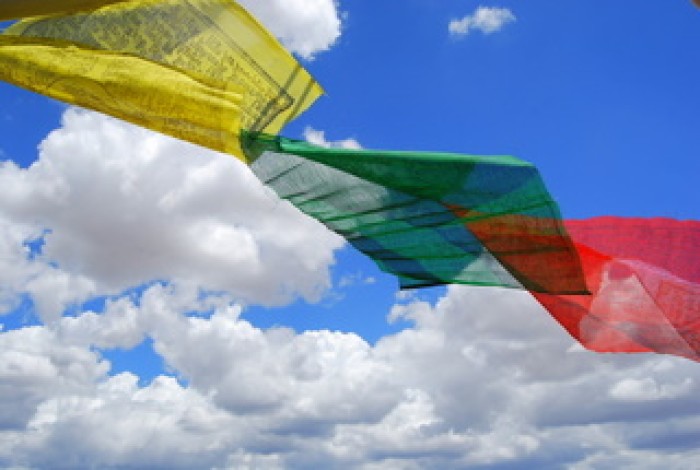 Fundraiser for the SWC Internship Program Serving the Children of Peru
Join us for an open-mic night event of poetry and music to raise funds for two beautiful SWC interns, Eric Golden and Craig McAdams.  Your donation supports these interns in meeting their travel and living expenses while working with the Andean children in the rural community of Maras, Peru.
When:  Saturday, March 17, 7pm-9pm.  Where:  Southwestern College, Art Therapy Building.
Suggested donation:  $20 (but any amount is appreciated).
*Please Note:  SWC provides funds for the craft materials; all that is needed are the interns to facilitate the work.
If you are unable to attend the event but would still like to support this effort, please make checks payable to Craig McAdams and mail your donations to:
Craig McAdams
1429 Zepol Rd. #309
Santa Fe, NM 87507
Who Are We Helping?
Eric Golden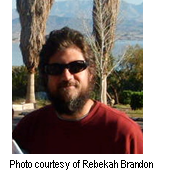 In my heart, my wish is to show up, personally and professionally, merely as a, hopefully, healing companion to others.  The internship in Peru sounds to me to have this very intention at its heart.  The work is about creating relationship and space that supports and nurtures human expression and unfoldment of the soul.  I feel deeply called to go down and work with the children and families in just this way.  I have developed a personal statement that, I am a man of God and a man of spirit, well before I am a man of the mental health field.  I am a mystic, a romantic and a healer well before I am a clinician.  I hope to be a very good clinician, but in the silence of my heart I hold the deeper intention to be a good healer.  I feel the internship in Peru will support this ever deepening "healing" and "healer" relationship with both myself and others.  I know that the kids, families, indigenous healers, land and culture will heal, teach, transform and "companion" my heart in ways that I don't even yet know.
I am more deeply in relationship with myself and the divine than I have ever been before.  I think with my deepened sense of faith I find myself at a place of "passage" into a fuller and truer way for me to be in the world.  From this place, the adventure side of going to Peru (a deeply spiritual place) feels to me to be a bit of a vision quest or walkabout.  I will also "companion" myself along this journey.  In the spirit of the vision quest and walkabout, I will bring the gifts and blessings of my journey back to my community.  This includes new language skills that will allow me to expand the circle of those I will better be able to be of service to.  Any gift, language, intellect, science, creativity become much deeper blessings when offered through, and in service of, the heart and heart work.
In the spirit of community and offering through and from the heart I wish to speak about my community here.  With just the whisper in my heart of possibly going to Peru being heard, love, kindness, generosity, support and a sense of family and community have blessed my path.  I am learning profoundly powerful lessons around receiving the blessings of beautiful hearts.  I am deeply grateful for your hearts.  Thank You. You have blessed the questors and the ongoing quest of the internship itself as we maintain the relationship with our brothers and sisters in Peru.  The internship connects us with our brothers and sisters who live elsewhere geographically but have been our human and spiritual "companions" all along.  Dios Te Bendiga (God bless you).
Deepest Blessings, Eric Golden
Craig McAdams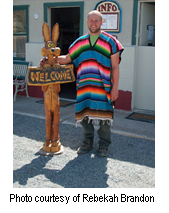 I am a second year student in the Southwestern College Counseling Masters Program. I am also studying in two certificate programs at SWC, Transformational Ecopsychology and the Interpersonal Neurobiology, Somatic Psychology and Action Methods program. My B.A. from Bowling Green State University, specializes in Peace and Conflict Studies. Currently, I serve as an Administrator at the Southwest Family Guidance Center and previously served as a Community Support Worker/Case Manager. I often practice Earth-based ceremonies, Vippasana meditation, and Cultural Immersion trips in places such as the South Bronx, NY and the Navajo Nation. Recently, I performed in Voices Behind the Virus, a play based entirely on New Mexicans' experiences with HIV, in order to raise awareness about this issue. I am the student board member for the Southwestern College Board of Trustees.  And finally, I am currently finishing my practicum at the Southwestern Counseling Center and preparing for the next step: internship in the field.
My intention is to do part of my internship in the Maras, Peru Southwestern College program.  I feel drawn to work with the kids in this village and learn from Shamans in the area.  As many times as I have tried to move away from the path of healer to become, in my persona's perspective, a more "practical" and even ordinary practitioner, I am always thrust back to Earth-based ceremony, group work and the path of the Healer.  The Peru opportunity is yet another example of this thrust, one in which I feel entirely aligned with and open to in this time and space.  My intention is to bring humility, love and presence to whatever work I do and to keep revisiting and reminding myself of this intention.  My experience with this work has ranged from sweat lodge, to ceremonial talking circles, to Vision Quest, and at every turn and breath I understand that "I" am not the source of healing, I am simply an instrument for the healing process when I can be present to synchronicity, spontaneity, humility, and relationship with the Other.  To marinade in the experiences of the Maras, Peru internship feels like the best opportunity to merge with reciprocity as I believe it will benefit the community, the program that Southwestern College has created and wants to continue, my community when I return with gifts of Spirit, and Myself.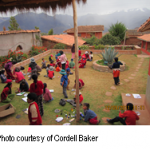 Children of Maras
Inasmuch as this event supports the two beautiful full-hearted souls above, this fundraiser also supports the growth, potential, and creative expression of the children of Maras.  Our small SWC community has the power to embody a global village that extends its vision and service to the children of this rural Andean village.  The work of the interns cultivates the creativity and inspiration flowering in the hearts of these children.  With much humility and grace, the experience of working with Andean families offers SWC interns an expansive sense of community, a mystical immersion in Ancient Incan traditions, and an awakening of body, mind, and soul.  Let us open our hearts in service to the shining stars of our future.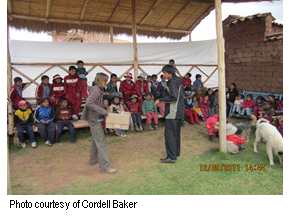 In maintaining the continuity of Southwestern College 's internship program, there is much that we honor:  the hard work and dedication of the current interns, Sara Williams and Cordell Baker; the connection with the Andean Research Institute and ancient healing traditions of the Quechua people; the trust and faith of the community; and, most importantly, the dreams and gifts of the children.  Celebrating play and artistic endeavor fosters transformation, stewardship, and kinship for our two societies.  Weaving together the soul paths of these smiling faces with the vision of SWC secures the threads of partnership and reciprocity (ayni) into the great Tapestry of global transformation.  We are blessed to be in a place to bring Heart into our service to Mother Earth (Pachamama) and all of her children.
Linking the healing traditions of Southwestern College with that of the Andean people creates the impetus for global reach in our common vision to transform consciousness and bring healing to this sacred Earth.  In the spirit of partnership and "companionship", let us join in support of the exchange between two paths of wisdom, that future generations may benefit from a shared sense of purpose and a stronger chain of connection.
About the Moderator