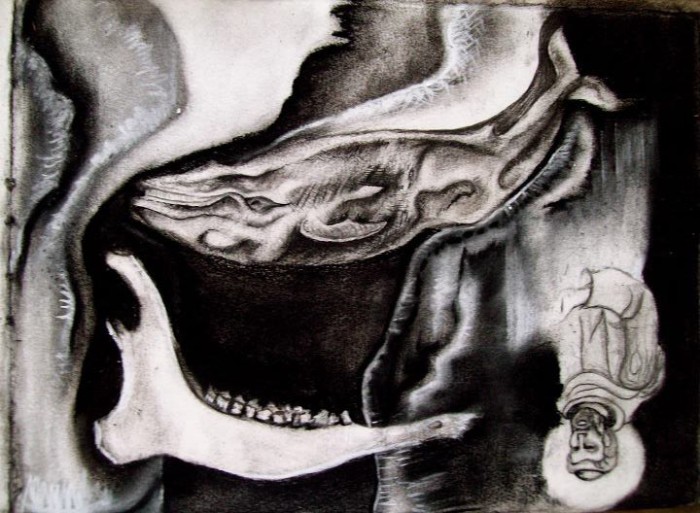 Things have not been easy since I moved to Santa Fe, and especially not in the last couple of months. Within two month's time, I was in a very expensive automobile accident, had a blood clot in my leg, lost my Grandmother, and had my car window smashed and many things of great sentimental value stolen from me. There are worse things to have happen, I am aware, but this stress has not been easy while trying to balance working, full time graduate student status, and my volunteer gig up at one of the pueblos in the neighborhood.
I've questioned my reasons for being in Santa Fe greatly. Sometimes it feels like this city is trying to eat me alive, and that's a major statement, because I lived on the south side of Chicago for many years. There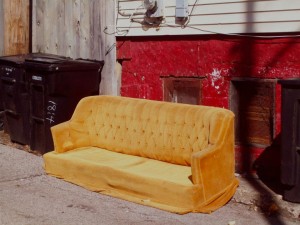 I enjoyed evening serenades of gunshot sonatas and beautiful portraits of murder threat graffiti on the back of my house that sat right on a picturesque alley filled with broken glass, trigger happy gangsters, and heroin needles. I was somehow not harmed even once. But Santa Fe, well, it just doesn't seem to like me. But maybe, just maybe, could it be that this place actually loves me??
This is my question lately. Is all of this chaos I'm experiencing actually a gift in disguise? I think yes. I am lucky. I think this city loves me greatly and is providing me with a great extension of education outside the safety and beauty of Southwestern College's coyote fence walls.
What I mean by viewing this all as a gift is that I feel as though these experiences have been very heart opening. I want to be a counselor, and what that means to me, is that I want to sit with people in a compassionate and strong state and hold space for their suffering. Experiencing and sitting with my own suffering is a way to keep my own heart open and strong. I can read, watch movies, and think about suffering until tomorrow's end, but actually feeling my own is a pathway to empathy.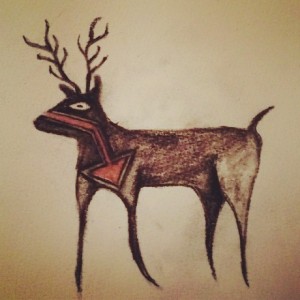 According to his right-hand crewmember apostle dude Matthew, my main man J.C. said one of the coolest things ever, "Woe unto you, scribes and Pharisees, hypocrites! for ye are like unto whited sepulchres, which indeed appear beautiful outward, but are within full of dead men's bones, and of all uncleanness."
J.C. is saying that living in a state of purity and emotional cleanliness is just like living life as a white tomb, void of personal responsibility for collective suffering. Why do I like this quotation so much? Because it shows me that cool things like enlightenment, compassion, and empathy come NOT from being really healthy and getting an A+ in ascetics 101, but from experiencing and feeling crappy stuff, and finding a transformational, alchemical opportunity within that crappy stuff.
So how am I attempting this? Well for one, the burglars who smashed my car window stole my miraculous medal of St. Catherine Laboure, which my uncle had blessed on the chair where the Virgin Mary appeared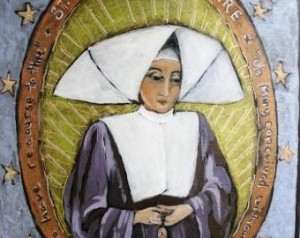 to St. C during one of her mystical visions. My uncle gave me the medal in 1st grade after I learned to recite her prayer in French, and that medal has been with me everyday since then. I feel a lot of grief over losing it, but in some way, it is quite poetic that the thieves took it. Catherine lived a life of charity, so maybe she wanted the thieves to have her medal in order to help me donate something from someone who has spiritual resources to someone who probably needs more.
Catherine also lived in a very conflicted time, much like our own. According to her, the Virgin Mary told her in a vision that, "God wishes to charge you with a mission. You will be contradicted, but do not fear; you will have the grace to do what is necessary. Tell your spiritual director all that passes within you. Times are evil in France and in the world." Ok, yea, evil vs. good is a little old fashioned, but still, I really like the idea of seeing adversity as an opportunity for strengthening the work of God, or Great Spirit, or the Universe, or whatever benevolent spirit you want to name divinity. So I am hoping that I'll be able to gracefully find a pathway to acceptance and transformation with all of this nonsense. And who knows, maybe it'll be like a Victor Hugo story and the burglar will be my client someday…
Perhaps this is all magical thinking on my part, but frankly, I do not care. Magical thinking gets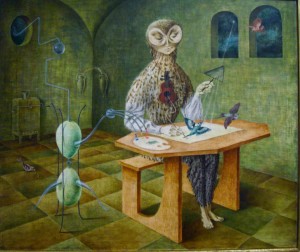 me through everything and it's what makes my life beautiful, meaningful, and bearable. So I'm going to stick with Santa Fe, after all, it is the city of holy faith, and like George Michael says, "I've gotta have faith."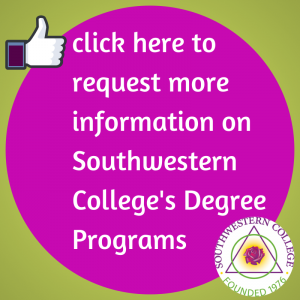 About the Moderator