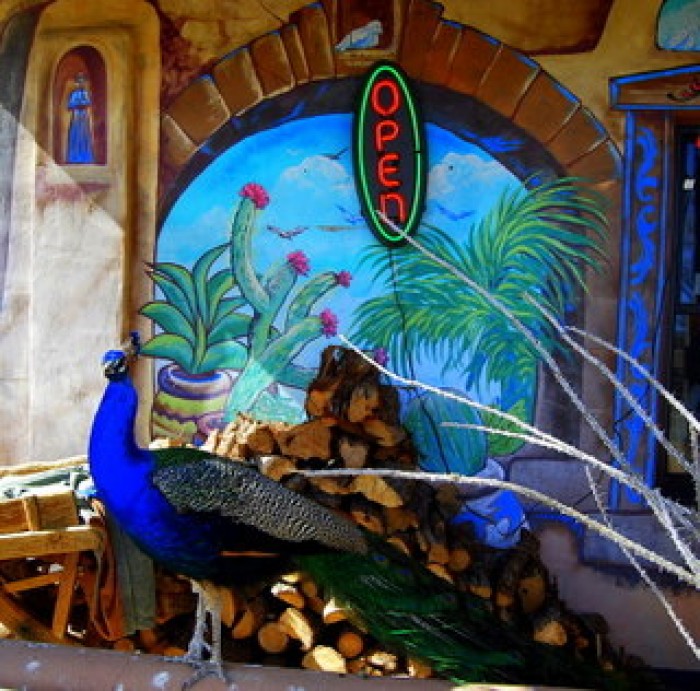 Hackers, Consciousness and Walking our Talk
Chapter 1
All righty, then. We got hacked.
So, first thing is, you go into appreciation. You know what it means when something appreciates? Yeah, it goes up in value; it's worth more. The hacker pointed out where we had an open door, which in and of itself is quite helpful. But instead of just emailing us to say "Hey, you left your door open", he came in and knocked over some lamps, broke the record player, ate the leftover spaghetti, drank the last coke, and left.
So let's say I am in appreciation of the information, if not the communicational style.
……………………………………………………………………………………………………………………………..
Chapter 2
Of course you can't not ask "Why do people DO this kind of thing?" The only answer is psychology. OK, maybe a little bit of sport, a little chess match, a little fantasy baseball. You match wits with somebody else's IT guy and try to take his Queen. I can sort of get that. But a good guy contacts you and lets you know your Queen is wide open, and that's that. But in that scenario, only one person knows about the utter brilliance of Hacker Guy. That is simply not enough recognition—Hacker Guy needs for the world to note his wondrousness.  That is the psychology.
He is the four year old on the diving board, hollering "HEY, MA! LOOK AT ME!!" He's the drunk guy at karaoke singing "Smoke on the Water" way too loud. He's the guy with his shirt off at the ten below Packers game with a cheese-head hat and a Brett Favre tattoo. You could say that he wants to be noticed.
……………………………………………………………………….
Chapter 3
You go through stages—anger is in there in some measure, and helplessness of course. It's an invasion. Of course the hacker says "It ain't an invasion if you left the door open." The old "You asked for it, Jack" line of thinking. Hmmm…
……………………………………………………………………………..
Chapter 4
Ah, well. It's a beautiful day, and we live in Santa Fe; we are going to have another stunning, camera-worthy sunset, and the website is down for a while.
I have seen the Eiffel Tower, the Hagia Sofia, and the Taj Mahal, and the website is down for a while.
Wars are raging in various places all over the planet, and the website is down for a while.
My best friend Barney the Terrier, is getting old, and won't be around here forever, and he loves me,  and the website is down for a while.
The website is going back up.
Breathe. Appreciate…
……………………………………………………………………………………………………………………………
Chapter 5
We showed a lot of resilience in our Emergency Web Strategy this morning. We called in the light, called in the IT guys, called in a consultant, and we breathed. Me, Fred, Jill, Katherine, Dianne, Carl. We appreciated each other and genuinely agreed we would end up with a better system, and better off overall. Our system will have appreciated. We had no doubt.
It's all right. We didn't have to like it for it to be all right. We did not need to control the external conditions for it to be all right. It was all right anyway, as everything is always all right, even when it does not feel all right.
Hacker Guy's got another notch in his little belt. Not sure how that fits in your Destiny Path, pal, but hey…
Ninety-nine bottles of beer on the wall, ninety-nine bottles of beer…
…………………………………………………………………………..
Chapter 6
If the Leadership of Southwestern College can't walk through this one, we should give up on the Consciousness business. Really, it is not a huge deal.
I was proud of us.
(And I can feel in this writing, as you can too,  that I am not completely one hundred percent clean and finished with this one. I still hold some stuff worth working on. I feel it. I get that. That is my awareness, and it is a good place to start…there is another level to find. I can't find it right this second.)
Dianne finished the meeting perfectly,  wistfully remembering:
"My sister used to do a song in her show called 'What doesn't kill you makes you stronger, but it kicks your ass.'"
Nothing I can disagree with there.
And everything's all right, now, in the deep, sacred, Santa Fe night, where I finally remember that the Hacker and I are One.
There is no Other.
Man, you find your gurus in the wildest places.
Sometimes you have to go up on the hill to get this kind of stuff.
But sometimes not…
Thanks, Hacker Guy…
Jim Nolan
About the Moderator