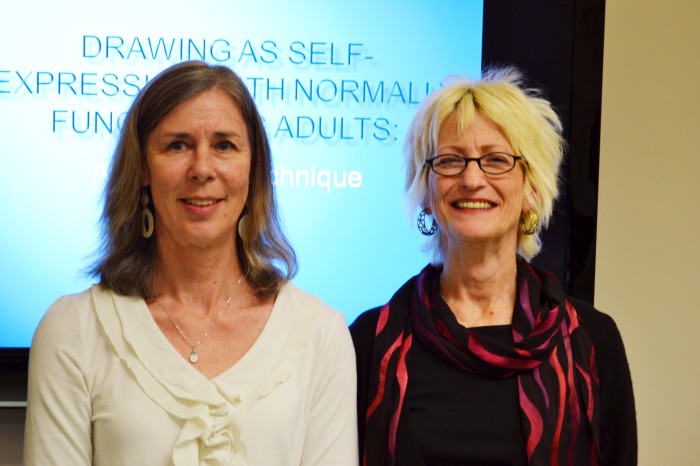 I'm still getting used to my new title of doctor of expressive therapies.
It has been a long journey which began in the summer of 2007 at Lesley University.
The program is low residency so classes are held for three weeks each of three summers. Summer classes in expressive therapies have an exciting range of experientials from art-making to movement, performance, writing and drumming. The classes then continue through the rest of the year online. It was great to continue the communication with those I met in summer courses who were from Israel and South Korea, as well the US. These other doctoral students were interesting and diverse, so online interactions were lively and often fun.
Of course a doctoral program is not just fun, but also a tremendous amount of work, especially the dissertation itself. My dissertation titled "Drawing as self expression with normally fuctioning adults: a ten week technique" was designed in response to the cultural need for more creative expression. As an incessant doodler, I have a great love of line drawings and the expressive opportunity that drawing can offer. Participants each made a series of ten drawings, one each week and then documented their experiences through pre and post intervention questionnaires. Many participants wrote that they benefitted from the process of drawing each week. The two highest rated benefits were fun and calming. So if people drew regularly and felt more happy and calm… The world could be a happier calmer place… thats what I think, and I'm a doctor.
Signed, Deborah John PhD
About the Moderator