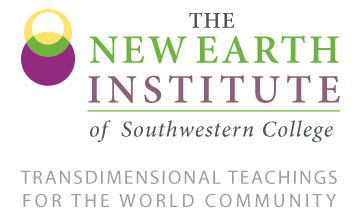 Southwestern College's "Community Education Program" has not been a "community education program" for a long time.
It is, and has been, a jewel of a destination spot for holistic, integrative, indigenous, creative, and grounded New Age teaching and training. Some of the teachers and trainers and keynote presenters are names you have seen at Esalen, Kripalu, Omega, Creativity & Madness, and the Cape Cod Institute Conferences.
Under the leadership of Vice President Katherine Ninos, the Transformation & Healing Conference has been thriving for over thirty years. That is statistically improbable, but Quimby/Southwestern College's entire existence has been statistically improbable, so in some amusingly oxymoronic fashion, statistical improbability has become SWC's norm. Reflect on that one for a while…
For reasons that made sense to me at one time, The Quimby Light Center, and then Quimby College, drifted into "Southwestern College" and the Community Education Program. To be honest, and blunt. the school was too far advanced at the time, and the mainstream was skeptical about anything a college matriarch called "a Light Action."

Back in the day, the Higher Learning Commission, in particular, could not wrap its organizational head around SWC's use of the term "Transformational." That was in the early 1990's. Now go and Google "Transformational Education"—I just did, and got seven million, eight hundred and fifty thousand possibilities. So, anyway, the school cooled its language jets, and translated everything into regular folk language, sort of, and got itself accredited.
To our great delight and amusement, the Higher Learning Commission loves us now. Isn't life a trip? Maybe someday Southwestern College will figure out how to get "Quimby" back in its name.
But it was definitely time for the Community Education Program to stop hiding behind the plant in the corner and take on its full brilliance, as it, too, is a Light Action.
Quimby/Southwestern College and its long-time leaders have leaned naturally toward low profile; the College has been a too well-kept secret, and it has been too modest in relation to the world out there.
So they hired a guy from Cleveland to start blogging and making noise about the school, although they didn't know that's why they hired him, and neither did he. The universe arranges these things, you know? It doesn't always tell you ahead of time, and not everything comes with directions.
But anyway, here I am, and here it is, and I am honored to introduce to you The New Earth Institute of Southwestern College…
In Deep Respect, With Great Hope,
Jim Nolan
About the Moderator