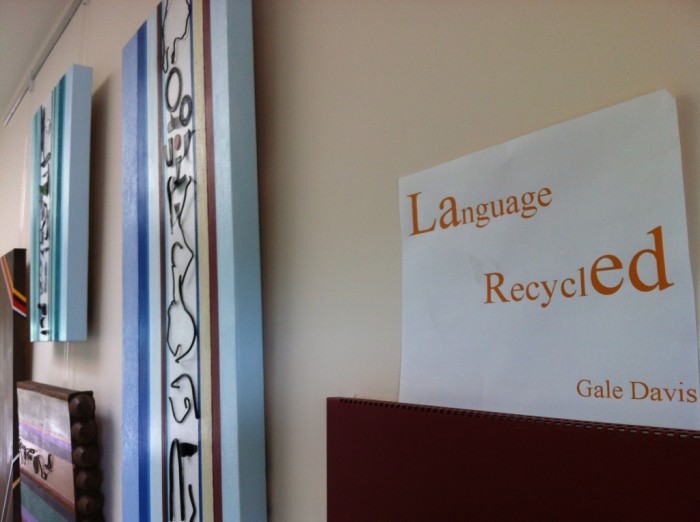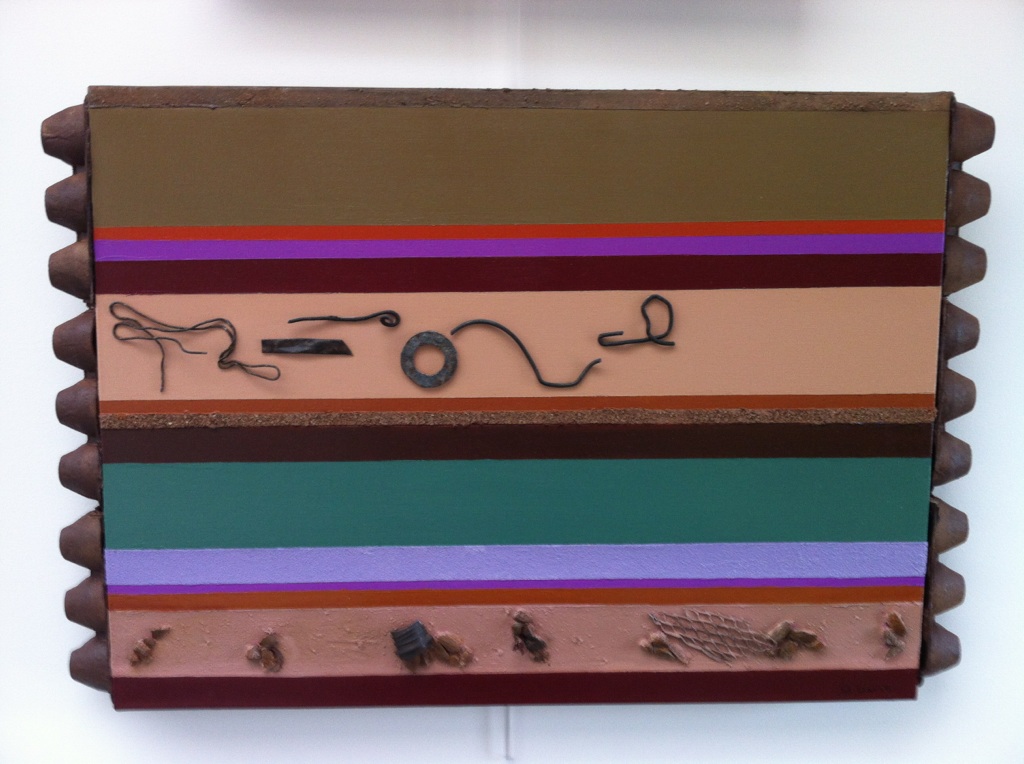 This artwork style combines acrylic paint on canvas,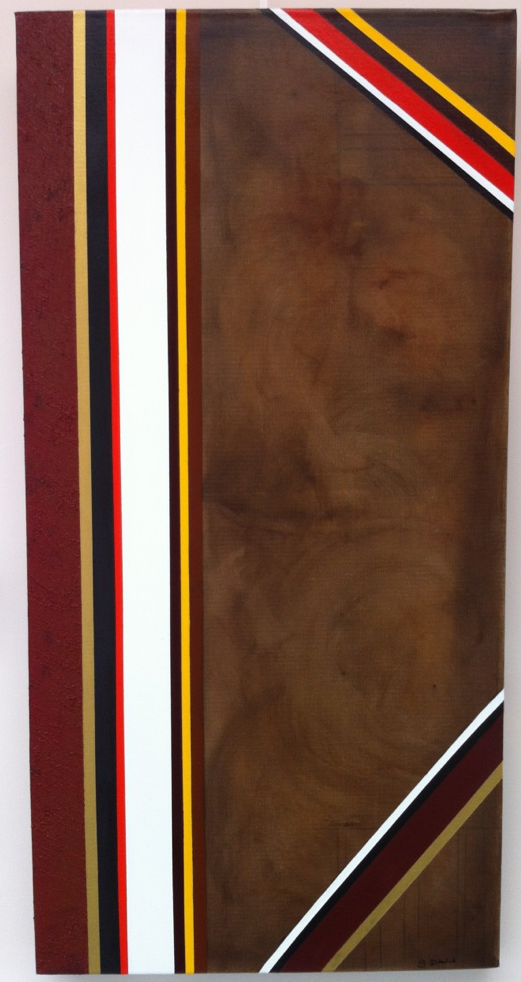 panel, or metal. The materials parallel with sand, ground pumice, rocks, and 'found objects' of metal pieces. The metal has an important message; its weight and malleability. Whether the shapes are- formed by time, and events, or sculpted by hand, they represent how time and experience has shaped me. Each found piece is aligned to represent a narrative genre, unknown to me. However, the challenge is the stylistic linear relationship of horizontal, vertical, or diagonal, to evoke a kind of linguistic art, as in the 'ancient hieroglyphic', or perhaps "future billboard art". The color bands, flat or textured, set a purposeful juxtaposition of form, line, color, and texture which expresses my wholeness.
Gale Wiseman Davis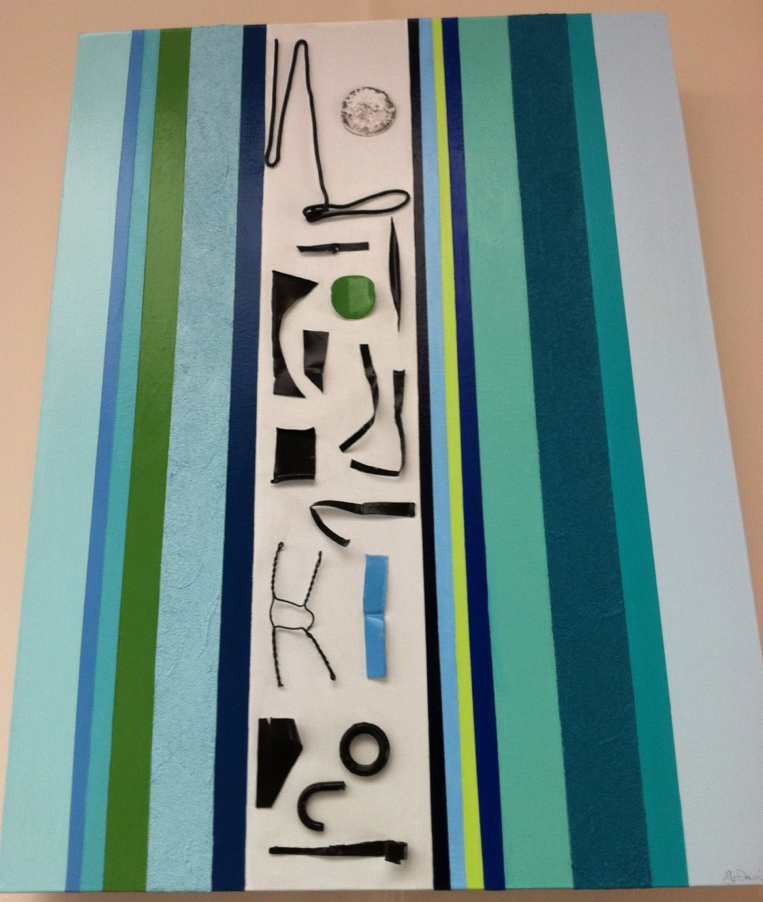 Gale's art is currently being displayed on the walls inside Southwestern's Art Therapy building,
and will be through the Summer.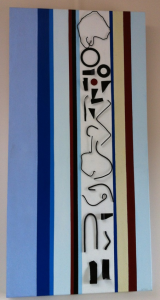 About the Moderator