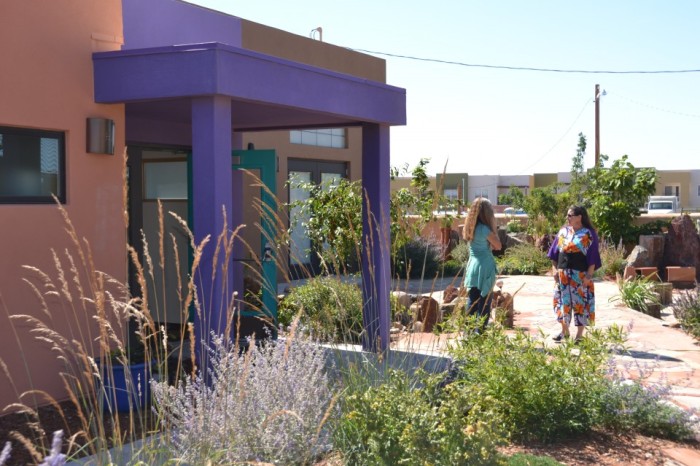 Greetings from Southwestern College…
At Southwestern College, our primary commitment is to the transformation of our students' lives. We take that charge very seriously. For us, "transformation", "consciousness", holistic psychotherapy and integrative health are not buzz words, but the stuff of everyday conversations and classroom experiences. It is our focus.
The focus on your personhood, personal growth, and professional depth makes for an educational experience unlike any you have ever experienced. In my own professional life, I have had affiliations with a dozen graduate institutions of Psychology, Counseling and Art Therapy, and have never seen anything like the experiential depth we offer at Southwestern College.
But I truly hope that you will talk with us, with our students, and graduates—they will be your greatest source of information and inspiration. Their recent first –hand experience will help you understand the unique value proposition we present, and the longer term benefits of getting the highest quality graduate education you can possibly get.
You will also find powerful and compelling testimonials to the depth of the total experience here in the stories of our graduates, which you will find both on our website and on our blog pages ("Where Southwestern College Grads Work"), as well as by joining and tracking them in professional social media communities.
From Jack Lehman's non-violent communications trainings in Thailand, to Laura Lansrud-Lopez's private practice and presidency of the New Mexico Art Therapy Association, to David Hudson's work with veterans at the VA Hospital in Albuquerque, to Luisa Kolker's shamanic workshops and trainings and practice in Santa Fe, you will find story after story of students' lives that have been transformed by their experience here at Southwestern College, and who have gone on to transform the lives of others as their life work.
alumni-updates/swc-grads-get-jobs/
Please do yourself a favor—come talk with us.
A few other important notes….
Southwestern College offers five Professional Certificate Programs (Children's Mental Health, Grief, Loss & Trauma, Transformational Ecopsychology, for example) and we are working hard to add a license track for drug and alcohol counseling (called a "LADAC" in New Mexico.)
Let me be really clear: Going through graduate school and graduating with an Art Therapy/Counseling master's degree (eligible for licensure as both a Counselor and Art Therapist), or an MA in Counseling, with a certificate in Children's Mental Health, or a LADAC would be extremely different, career-wise, from graduating from another school with a master's degree in only Art Therapy, or without a professional training certificate.
Factor in, too, that you will be studying in the second largest art market in the United States, surrounded by the kind of natural beauty that attracted Georgia O'Keeffe and Ansel Adams, and you have yourself an incredibly powerful graduate school option at Southwestern College in the international travel destination of Santa Fe, New Mexico.
For more information about jobs in Art Therapy and Counseling, see our web page, where we regularly update opportunities out in the world for our graduates.
I hope you have found this useful. We work very hard to look out for the best interests of our students and graduates, to make their degree and experience as valuable as possible for making their career dreams come true. I believe that Southwestern College is on the cutting edge in taking responsibility for helping our students find meaningful and sustainable careers. On our blog site, read about a number of our graduates, where they are working, what careers they are building. I hope you find that inspiring.
alumni-updates/swc-grads-get-jobs/
One final light bulb. At Southwestern College, we are focused on what brought us to the helping professions–a desire to transform consciousness in the world, and help individuals lead more satisfying and meaningful lives. There are many in these fields that are more focused on promoting differences among us and establishing territories for each of the various professions. Those concerns are decidedly second-tier for us. They are more about politics and power, and that is not what brought most of us to this profession. I join the luminary Dr. Jerome Frank in inviting us to focus on the commonalities among the healing and helping professions, and leave that other stuff to those who find it a worthwhile place to spend their energy.
And I hope to see you here in Santa Fe soon…

Warmly,
Jim Nolan, President of Southwestern College in Santa Fe
About the Moderator