Linked In Update #3: Summary & Experiences, by Jim Nolan
 Summary Section
Linked In guru Wayne Breitbarth considers the "Summary Section" the most important part of your Linked In profile besides the Introduction Box. He views it as a "Cover Letter" equivalent in this Linked In age.
One key fact to note here is that the Summary Section can be up to 2,000 characters, and very few people either know that, and fewer still use them. I am recommending you do. Some people will adopt a narrative style (me—I love to write), and some may use a bullet point style. I think it is a matter of your preference, and what you feel people in your field might be more likely to want to read. Remember, every choice you make is an opportunity to demonstrate your uniqueness, catch somebody's attention, cultivate a meaningful connection, and pepper your profile with keywords.
Introductory Paragraph
Your introductory paragraph should offer a compelling invitation to get to know you better. The content depends on your situation. Are you seeking employment? You will want to lead with that fact early, and offer a clear explanation of the kinds of positions for which you are perfectly suited. Are you looking for clients? Who exactly would be your ideal client or customer or consultee, and what problem of theirs are you in a position to help with? Or how will you bring them value or joy, or…? Are you looking for a date? Dude, you're on the wrong web site!
By the end of this introductory paragraph, you want the reader to be thinking: "OK, now THIS guy is really interesting…"
What else goes in the Summary? The kinds of jobs you have had (the DETAILS of those jobs will go in the "Experience Section"), highlights of your career, accomplishments you are proud of, testimonials, why you think your unique collection of experiences has prepared you for that next step in your life and career that you are pursuing.
It is also worth discussing personal or personality characteristics that make you a great employee, or coach, or therapist, or business partner. Try not to lean too heavily on the ones that are kind of worn out (Good Team Guy, Self-Starter, etc.—try to find novel wording or metaphors for those old standbys.)
You might even mention hobbies, interests, favorite pastimes, what you are reading these days (that is a way to "co-brand" yourself by association with other thought leaders or traditions.) If I tell you that I regularly read Inc., Entrepreneur, Fast Company, Harvard Business Review, recently finished Moby Dick and King Lear, and admire Carl Rogers, Clayton Christensen and the Beat Writers, you have a lot of information coming in, and it might sound kind of eclectic and interesting to you. (Or possibly not, but it is true, anyway, and I am going to take my chances with authenticity.)
For some individuals, it might even be beneficial, in the spirit of authenticity and transparency, to offer "Here are some things about me you typically can't ask in an interview: "I'm 60 years old, married (or not), with no children (or with 17 kids), and I consider myself a liberal thinker (or conservative)." There may even be a compelling reason to indicate political persuasions (or not), straight or gay, or other personal matters, just to get and keep them on the table and avoid surprises of an unwanted kind later on. Use your own best judgment on that kind of thing. People working in the addictions field are commonly way up front about their own past history with addictions. Each field is different. It is your job to know yours.
You can also offer your Summary in sections, to break it up into themes, and label them however you most feel will get you the attention you are seeking. "Relevant Experience" or "Cool Stuff I Have Done", "Personal Qualities & Values" or "Why You Would Want to Hire Me." Again, it makes a difference if you are looking to get into a big accounting firm or a job at Zappos. I am trusting you to be the expert on the world you are trying to break into.
Experiences
Some of us have had a million jobs in our time. Are you supposed to put ALL of them in the Experience Section?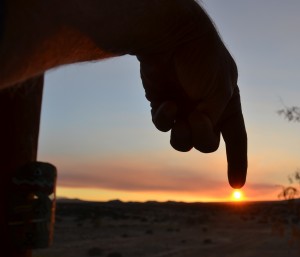 Well, it depends. Suppose you were once a Glove Turner for Asbestos Products (which I was)—does that job listing pique somebody's interest, or make my story more interesting, or round out my resume in any important way? Did I learn something important on that job? Do I want to be findable by people who worked there? Or at Phoenix Dye Works, or Ohio Nut and Bolt Company, or Higbee's Bike Shop, or West Side Storage, where I worked the better part of a year on the truck docks, driving a tow motor? Only you will know the answer for you, but don't be too quick to omit jobs just because they were not "professional", or in your current field. Consider how listing it might become a benefit, or make you stand out in some unique way. And YOU have to provide that narrative, telling them why turning asbestos gloves was an important experience. In my case, I might add the labor jobs to offset the "Oh, what could Mr. Straight White guy president of a graduate school possibly know about regular people and what they have to do to get by?" I know. (Add McDonalds at age 14, dishwasher in Chinese restaurant, wire bender guy in factory, inventory guy at General Motors, and on and on.)
(Oh, and let me chant once more that eternal mantra—REMEMBER the Keywords! That is how people find you! Be thoughtful about the language you use in your descriptions…)
Other Relevant Experiences
Finally, in your Experiences Section, think about adding volunteer positions, board experiences or positions, Vision Quests, your trips to India (or wherever), being on unemployment, being (and getting out of) $80,000 in debt, professional presentation experience, and so on. Focus on how they built character and leadership, how they widened your multicultural world view, and how they reflect on you as a person, employee, therapist, consultant, or business associate. This could be an important area if you really do NOT have many formal job experiences. Milk what you have, and really tease out the value and learning and lessons from those experiences. You will be seen as thoughtful, reflective, not someone who whines at having hard experiences, or somebody who is above physical labor.
Whew. That's over 800 words! I think I will save the "Education" Section for next time.
I so hope this is helpful, and I welcome you to contact me (Jim Nolan) at docwahoo@yahoo.com if you have ANY questions that I might answer…
Linked In #4 ("Education Section") coming soon! Stay tuned!
Warmly,
Jim Nolan
President, Southwestern College, Santa Fe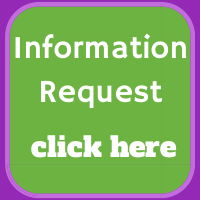 About the Moderator