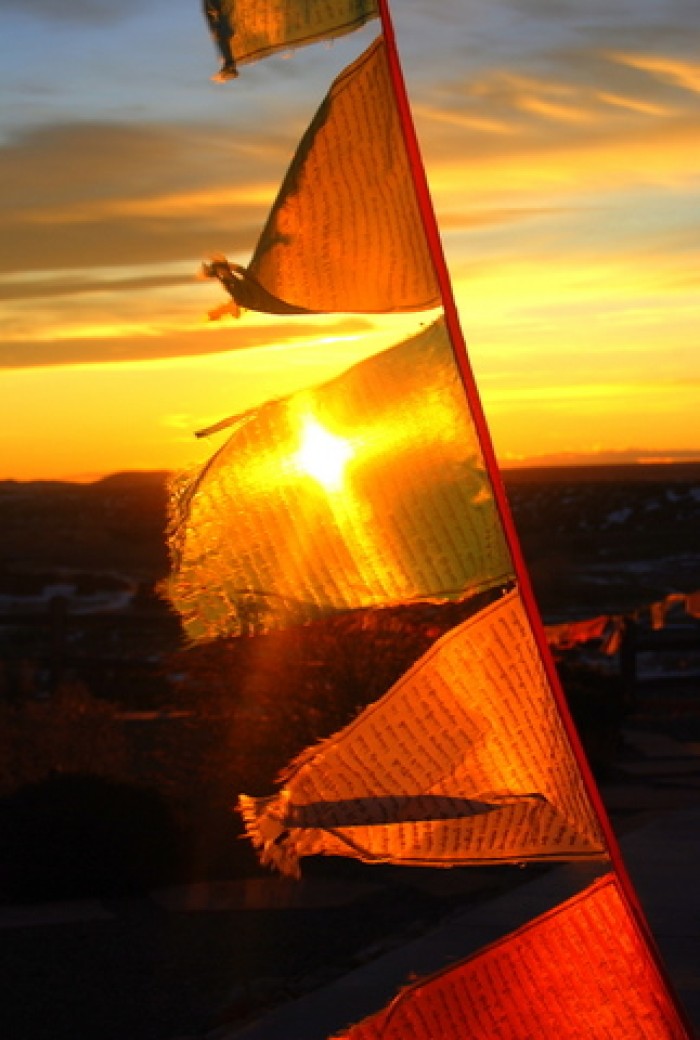 LinkedIn Part 2: Your Profile—Stuff You Don't Know (Yet)
Your LinkedIn profile should be filled out 100%–it is REALLY in your best interest. (I have lots to add myself—it requires regular updating and upkeep…) For this conversation, you should go log in to your LinkedIn account and have that window open so that you can follow this stuff as we go along.
Your own unique personal/professional profile tells your story, offers your narrative, gives potential employers (or employees) or business partners or customers or potential customers a clear sense of who you are, and what you are about, what your company is about. Your qualifications, experiences, recommendations and values can all be included here if you do it right. Keep refining, re-tuning, re-tweaking, re-reading every couple weeks.
Remember this: EVERY WORD IN YOUR PROFILE IS A SEARCHABLE KEYWORD! So if anybody is doing a LinkedIn search for specific experiences, schools, job titles, language abilities, personal needs, professional needs, city names, course titles, WHATEVER—you have a chance of them finding you if you have that Keyword in your profile.
In completing your LinkedIn profile, you also have an opportunity to demonstrate that you are on top of current trends, that you are part of the explosion in the Social Media world. If, like most people on LinkedIn, you are a "Digital Immigrant", rather than a "Digital Native" (the kids who were BORN into the high technology era), this will demonstrate to the world that you are an "Enthusiastic Immigrant" rather than a "Reluctant Immigrant." If you think people do not take note of this, you are just flat wrong. (I confess I now notice when a friend or colleague has like "17 connections" or does not put down their schools, or does not list jobs, or has no recommendations—This tells me that they are in "that group" that has a profile and really does not know why, or what to do with it. I feel a little embarrassed for them, to tell you the truth. Same thing with Facebook business pages that have nothing going on. Like, dude, don't let it sit there like that…Hide it until it is more ready…)
In your profile, use LOTS of Keywords, give lots of details about you, your interests, your business, your hopes, your job search, your career plans. This is a chance to have what Wayne Breitbarth calls a "Resume on Steroids"—it is NOT the little one pager you might have used in the past. Look at some other profiles and note the ones that you find remarkable and complete, and interesting. Look at mine. Look at your friends' profiles.
In that top box, put your name (obviously), and If you have a title or impressive degree, use it. Then your location and the business you are in. Use a good photo, one that you would like a prospective employer to see. You get 120 characters in this "headline", so use them wisely.
List your current and past positions. All of them. Including volunteer positions. And remember this—you are given 2,000 characters per job title and educational listing, and this is your opportunity to use them, to tell your story, what you did there, accomplished there, studied there, showing the UNIQUENESS of your profile, using Keywords you want others to search you by, find you by. And yes, ALL YOUR JOBS—I know, this can be a lot of work for some of us, but remember—the key is to be FINDABLE. You really have to remember that.
You will want to collect recommendations on all your positions, as possible, but that is the topic of the entire next blog post, Part Three.
List all of your schools—Why? People SEARCH for other people by school name, yes, even your high school. You do not know which of your old high school classmates is now CEO of a place you might want to get a job, or do business with. You want to be VERY findable. You want to be known. Somebody said  (I am paraphrasing, I think it was Social Media guru, Mari Smith, but not sure) "They used to say it's not what you know but who you know, and now you have to add "and who knows YOU…"
Under Education "Other" list any industry-specific training you have received. As a Counselor, that might be EMDR, EFT, Psychodrama, a certificate of some sort. In other fields, you know what is important, or impressive, and what demonstrates that you go above and beyond, that you are a lifelong learner. Also remember to include your memberships in professional organizations in your profile, for the same reasons.
You have an opportunity to list THREE websites to link to—this could be your personal website, your blog site, your Facebook site or You Tube site—anywhere that a person could find out more about you and what you are about. You get up to 26 characters to describe each website—might as well use them wisely.
The Summary Section is what some consider the LinkedIn equivalent to a "Cover Letter." You can give a brief summary of the types of job experience you have, specific accomplishments, hobbies and interests you have, all of which will show potential connections what makes you a desirable employee, business partner, or networking contact. List jobs that you feel you would REALLY be well-suited for. Again, you have 2,000 characters in the summary, so you might want to write it in a Word Document so you can track how many characters you are using, making sure you are choosing them most wisely. Some people who get their names spelled incorrectly often and in predictable ways list the alternative name spellings just so they can be found–this might include listing your maiden name, if it was different from your current name. I find that when I Google myself (Oh, come on, tell me you never Googled yourself!) I come up with pretty different results for Jim Nolan, James Nolan, James M. Nolan, James Michael Nolan, Dr. Jim Nolan, Dr. James Nolan, James Nolan Santa Fe and on and on. We have to be aware of these kinds of things when optimizing Social Media.
Under Skills and Expertise, you have the option to list all of the areas in which you have significant skills. This again gives the person a quick overview of who you are, and is yet another opportunity for you to demonstrate and advertise your unique skill set, using Keywords, as always—that is a mantra here—use all the characters, and use your best Keywords. I find that LinkedIn emails me from time to time, offering new possible skill areas that I might have forgotten. Very helpful.
There are other features as you move down your profile page. You can have your own reading list from Amazon shown, and it will show your last two book reviews you have submitted to Amazon—an opportunity to show the world what industry-related books you are reading, and that you are the kind of person who participates in your professional interest areas by offering reviews. This says something to people.
In my own profile, I have linked to my Southwestern College Blog, so that site shows up on my profile page. See this link to take a look at my profile (also not complete—it is an ongoing project!)
Because this blog post is getting long, I will talk about the buttons across the top later, but you SHOULD click on them and get a general idea what they offer, including "More."—You can get (or offer) answers to an incredible array of questions.
I hope you are beginning to see the opportunities, power and networking possibilities that you can create for yourself if you utilize more of the features of LinkedIn (and they will be changing over time, no doubt.) You cannot accomplish all of this at one sitting without driving yourself nuts, really. Take your time. Do it right, and when you are getting impatient, or bored, or when you are cutting corners and not being complete, then take a break.
Stay tuned for Part Three next time, where I will cover "Recommendations"—a VERY important topic in this discussion of LinkedIn.
Go buy Wayne Breitbarth's book tonight. No kidding. I am giving you the appetizers, but Wayne gives you a five course meal in LinkedIn. "The Power Formula for LinkedIn Success."
Just do it. (Hey, that's kind of a nice tagline…I might have to think about using that in my business…)
Jim Nolan
About the Moderator