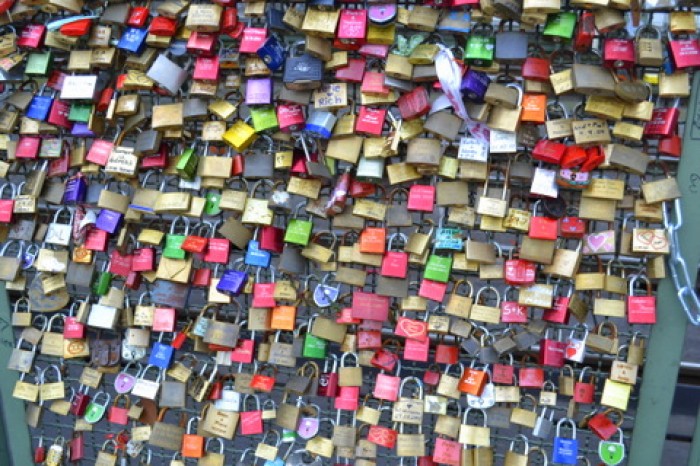 LinkedIn Part 3: Recommendations
I am 58 years old, and I have had seven hundred and nineteen jobs in my life.
Roughly.
Aside from a couple of factory jobs which were numbing beyond comprehension back around 1968 or so, I have generally loved to work, and consequently have always been received as a really good worker, a fun guy to have around, a positive presence and so on. I sure wish I had recommendations from all, or even some of the people who liked my work back at Asbestos Products, West Side Storage, Higbee's Bike Shop, Tony's One Stop, Ohio Nut and Bolt Company, Wire Products (well, maybe not there), Phoenix Dye Works, The Ohio State University Counseling Center, UC Santa Barbara English Department, Southwestern Mental Health, Franklin County Jail, Healthy Lifestyle Consultants, Professional Psychological Services, the University of Texas at Austin Mental Health Center, the University of Massachusetts Mental Health Center, Baldwin-Wallace College or McDonald's at Brookgate in Cleveland (Brookpark, technically—I was the shake man before shakes came in big bags. You actually made them back then. The job had integrity.)
But I don't. But you can. On LinkedIn, you can ask people for a Recommendation, or Endorsement (I am not clear why LinkedIn uses two different words, but they do.) You can ask them to address your character, your work, your work ethic, your skills, your accomplishments, your teaching, your performance as a student, your project, your consultation, your writing, whatever.
Recommendations go to your electronic LinkedIn profile, stay there either for eternity, or  for however long you want them there. Wow. How cool is that? Talk about a great opportunity to offer a strong resume to the world! When you accumulate some of these, people who are interested in you can see impartial, third party endorsements of you and get an even deeper sense of what kind of person, worker, student or business partner you might be. You can send your LinkedIn Profile address to internship locations, potential employers and so on. This is amazing stuff, but only if you actually build your LinkedIn Profile toward the 100% point.
Oh, here is the awkward part, for some of us. You have to ask people to recommend or endorse you. Informed LinkedIn-ers "get" this, and assuming they like you or your work, you're in—they will probably write one for you. Look at the movers and shakers on your Connections list on LinkedIn. (If you do not HAVE any movers and shakers, get some. Seriously.) They will almost invariably have a number of recommendations. Cathy Malchiodi has 12, Gretchen Miller has 11, and those two are about as savvy as anybody I know about how to build a presence online in the Art Therapy world and beyond. They are my role models for this stuff. (I joke that when I feel like I have climbed the Mount Everest of Social Media, and I am I am clear that I will be the first one to the top of some particular mountain, I get there and Malchiodi and Miller are having a picnic already, and sipping wine, or Diet Pepsi. They are good.)
By the way, I created a little LinkedIn note that I send SELECTIVELY to people from whom I am requesting a Recommendation, and for whom I would be comfortable writing a Recommendation. I will attach that at the end of this blog post.
It kind of makes sense that you would want to ask the most influential people you know in your field for a recommendation, as well as supervisors, bosses and people who know your work well. But this is a different environment too. You can ask fellow students, people from your Tribe (SWC-ers know what I am talking about here), co-workers and so on.  You also have to be a little careful about who YOU write recommendations for–your reputation is kind of on the line when you do that.
Timing. It is really best to ask somebody when your work or presence or personality is freshest in their mind. When they are REALLY appreciating you and what you have done. Obviously, 4 years from now the feelings are a bit wilted, and they may have forgotten most of the details or the context of the work. Ask now.
Another thing. You might want to consider either 1) Offering to write recommendations, especially from those from whom you would like the same, or 2) Just going ahead and write unsolicited endorsements of people whose work or character you just flat out admire—they will no doubt appreciate the effort, and may feel inclined to reciprocate with an endorsement of you. Even if they do NOT, you can rest assured they will remember you for it. That is not a bad thing…
It is important that if you write unsolicited endorsements, you do so because you want to, because you are feeling it, because you truly appreciate the person, whether they reciprocate or not. There is no room, energetically, for resentment here, so keep your own intentions and vibration clean on this one. I have set an intenton for myself to write at least one of these a month, partly as an exercise in active and intentional appreciation.
OK, that is about it on Recommendations. If I think of anything else, I will add it later. And here is that note I have used. Feel free to adapt it to your own needs…
————————————————————————————————————-
With this letter, what I find is this: People are slow to get back, or check LinkedIn every time Comet Kahoutek flies over, or as I have suggested elsewhere, they have no idea why they are on LinkedIn and just cannot quite see the value. To me that is like somebody from Germany offering you 1,000 Euros, and you don't accept it because it does not look like any money with which you are familiar. OK, here it is:
Dear Giacomo,
I am writing to explore a mutually beneficial opportunity with you on LinkedIn, which I'm sure you know is the largest Social Networking site for business in the world. As of November 3, 2011, it had 135 million users, and was growing by thousands every day across scores of countries.
I have been studying LinkedIn a lot lately (as you can tell), and understand better how powerful it can be, not only as a networking site, but as a place to establish an electronic resume that will serve us well on into the future…
One of the features made possible by LinkedIn is the option to write "Recommendations" or "Endorsements" of people we have worked with, worked for, studied with, admired, and so on.
I am contacting you because I feel clear that I could authentically write a letter of recommendation/endorsement for you, and wonder if that is something you feel you could reciprocate.
Honestly, this is kind of an awkward process, sending a note like this, but in my studies of LinkedIn, it has been clear that this is how we can each build our resume/reputation online, and create our own professional narrative, so I made a commitment to follow through and expect the best.
Let me know if you have an interest in this. I find that many people on Linked in really do not know why they are on it, or what purpose it could serve. After reading Wayne Breitbarth's book "The Power Formula for LinkedIn Success", I no longer have any question about LinkedIn's power and relevance, so again, I made a commitment to myself to follow through on building a complete profile with recommendations included.
 Thanks for your consideration…
Jim Nolan
About the Moderator