LinkedIn Part #4: Miscellaneous LinkedIn Tips
I said Blog #4 was going to be about groups, but I guess that is going to be #5. Some other stuff is on my mind, and I don't want to forget to tell you.
These are going to be in no particular order:
Box.net: Box.net is a feature you can enable (toward the bottom of your profile, and it is not real loud, so you have to look) that allows you do upload papers, resumes, your curriculum vitae, white papers, power points, writings of any sort, projects and so on, to show your work and more of yourself. Even though LinkedIn is really a powerful resume, I chose to upload my more traditional vita on Box.net, and I will be putting papers I have written as I go along. For example, my students know I am a great enthusiast over the topic of "Metaphors" and my paper "Nothing Exists" is on that topic. I uploaded that onto box.net.
How to Get an Introduction to Someone Not in My Network: Well, if you have free version of LinkedIn, you have fewer options. Let me use an example. We are talking with Richard Schwartz, Internal Family Systems guy, about coming to speak at Southwestern College. I just looked him up on LinkedIn, did a "people search" (you can search groups and companies too), and found out that he is a second degree connection. That mean somebody I know in my list of FIRST connections, knows Richard.
Now FIRST off, I can try to connect directly with Richard, but many people do not allow this unless you already know their email addresses. If you have the email address, you are in—you can ask for the connection DIRECTLY. But if THAT does not work, you have to use YOUR connection to the person you are trying to reach.
So I scroll down the page and it turns out my friend Dana Moore (who also teaches at the College) knows Richard on LinkedIn. Actually, Dana recommended Richard, so that is not a surprise. Sometimes you ARE surprised, as I was when what I thought to be a very obscure long shot person turned out to be first degree friends with my brother. So anyway, now I can contact Dana Moore and ask him to give me an introduction to Richard Schwartz. (Actually, in this case it turns out I can contact Richard directly, because he allows that, but it STILL might be more powerful to use my connection through Dana, who already has credibility with Richard Schwartz, who probably gets a lot of people contacting him.)
Final note on this one: Richard Schwartz needs to read my blog series on LinkedIn. His profile is really undeveloped, although he has 375 Connections. So why would you connect with people and then not give them any information about yourself, your company, what you do, etc.? It doesn't make sense, but you and I and just about everybody else did that up until now. Including Richard. I know, I know…it takes a lot of time…
How to add people to your list of Connections: Click the CONTACTS button across the top of the page, and then click on ADD CONNECTIONS. You can search by "Colleagues", "Alumni", or "People I may know"—all three will offer possibilities of people who are on LinkedIn with whom you might want to connect.

Clicking CONTACTS again, you can look at "Network Statistics" to see how many connections you have at each level and how many total. I find that that number varies daily, sometimes by a lot, and I am not sure why. 

 

Looking for a Job? Click on, well…..JOBS, and you can search by keyword ("Counselor") and you can also screen by proximity to a zip code. Depends on where you are looking. Cool feature, and it will be growing all the time.

Click on the MORE button across the top for some interesting features. I like "ANSWERS." You can ask virtually any question about any topic and some expert from LinkedIn might answer you. Actually, you get POINTS for answering a lot of questions, or being the FIRST answerer, or the BEST answerer, so people take it seriously, and take pride in how many questions they have answered in their field of expertise. It helps them build credibility and a reputation as being a knowledgeable person in their area, so it becomes a win-win for you and them. Also, under MORE, you can find how to link your blog, and how to link up with a bunch of other apps, if you are an apps person.

Should I use the Free LinkedIn version or pay for the business upgrade? If you can afford it, buy it. It is way worth it, AND I get if you just don't have the money. The link below explains the features you get with each upgrade. One thing I like is that with paid versions, you can effectively BUY a handful of opportunities to connect to somebody decidedly off your grid through something they call "InMail." You get X number of those a month, depending on your level of upgrade, I have used that a few times to make a connection where I could not find anybody too close to a certain person I wanted to meet. I also like that the upgrade allows me to be aware of everybody who views my profile. That is just kind of interesting to know…
http://www.linkedin.com/subscriptionv2?displayProducts=&commpare_acct=&family=general
A Couple More Notes on "Recommendations", the topic of Part #3 of this series: Here are three quotes out of Breitbarth's book: "The number of recommendations you have is one of the weighting criteria in ranking search results on LinkedIn. Recommendations are the only outside verification of the information you have provided on your profile. Words included in the recommendations are keyword searchable." Good enough for me. I am doing recommendations…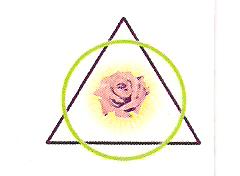 OK, then…Heading on out for now, and I WILL get into a discusson of "Groups" on here next time. Thanks for all the notes from a LOT of you who are actually using these little tutorials to strengthen your LinkedIn presence. Very gratifying to get all the notes and Facebook shout outs…
Jim Nolan
About the Moderator