by Debbie Schroder
Some of us were still slowly waking up, sipping coffee as the Saturday class began. And others had clearly jumped into preparing the room, setting up sewing machines, gathering art supplies, toasting bagels.
This was the setting for the 1-unit Capstone Class this past weekend. On Friday evening we went over the logistics of the capstone process and students began generating ideas for their group art making. Art making took up the whole day Saturday – how else to experientially teach a class on the creation of experiential projects.
Lovely camaraderie, thoughtful discussion and lively creativity flowed through-out the day. The idea for the art piece was to create a wall hanging for the Counseling Center and the group's intention was to make a piece that spoke to the safety and containment present within the therapy offered at the center. Kind of a visual welcome statement for clients.
They decided on a nest theme and the individual eggs within the nest are as varied and beautiful as the students themselves. Eggs were stitched, painted and stuffed as the hot glue guns jumped from hand to hand. Natural materials were gathered from the campus grounds and carefully tied together to create a true nest effect.
A few final details will get figured out this week so that it can be hung up soon – come see it in person at the Southwestern Counseling Center.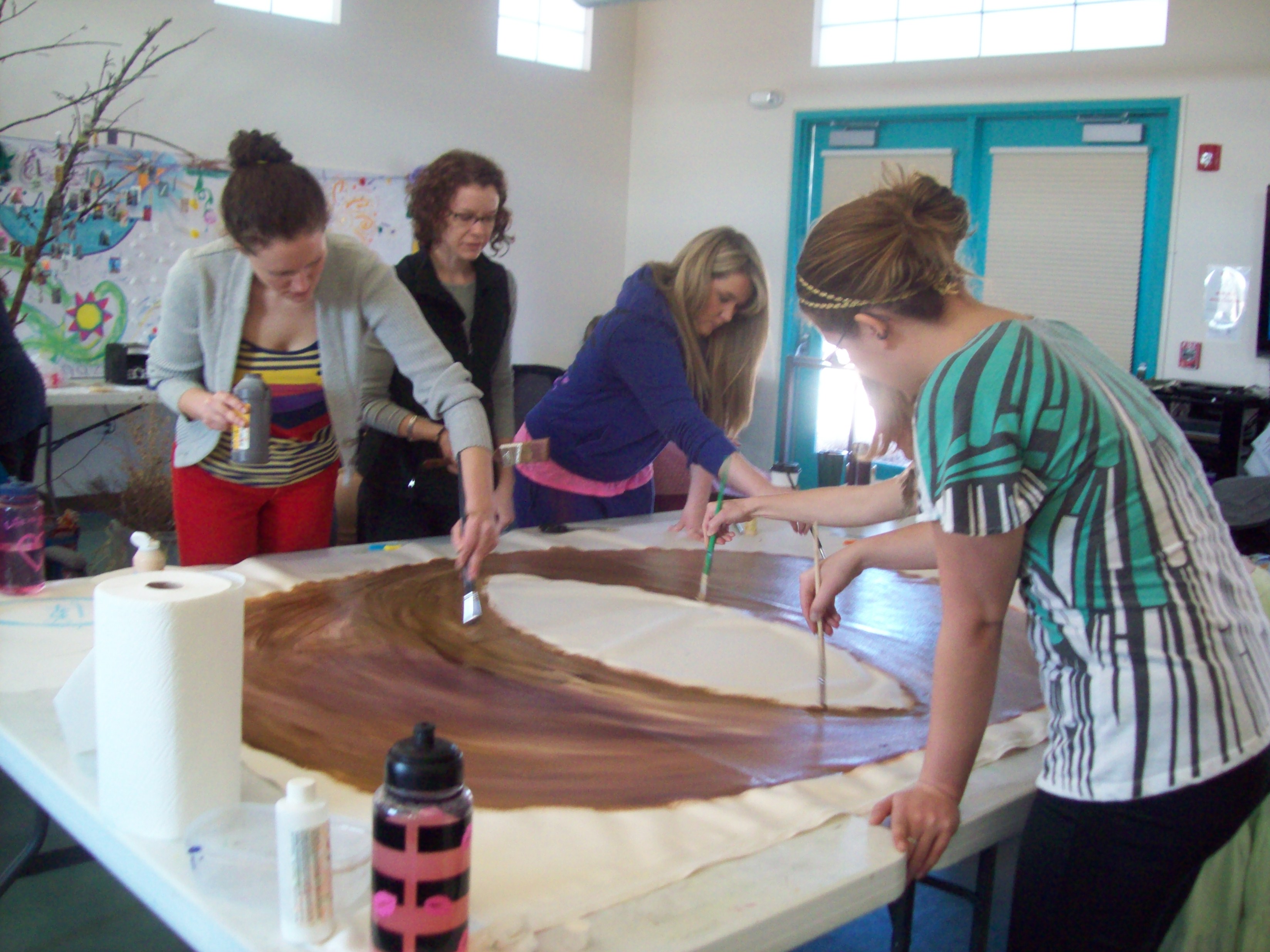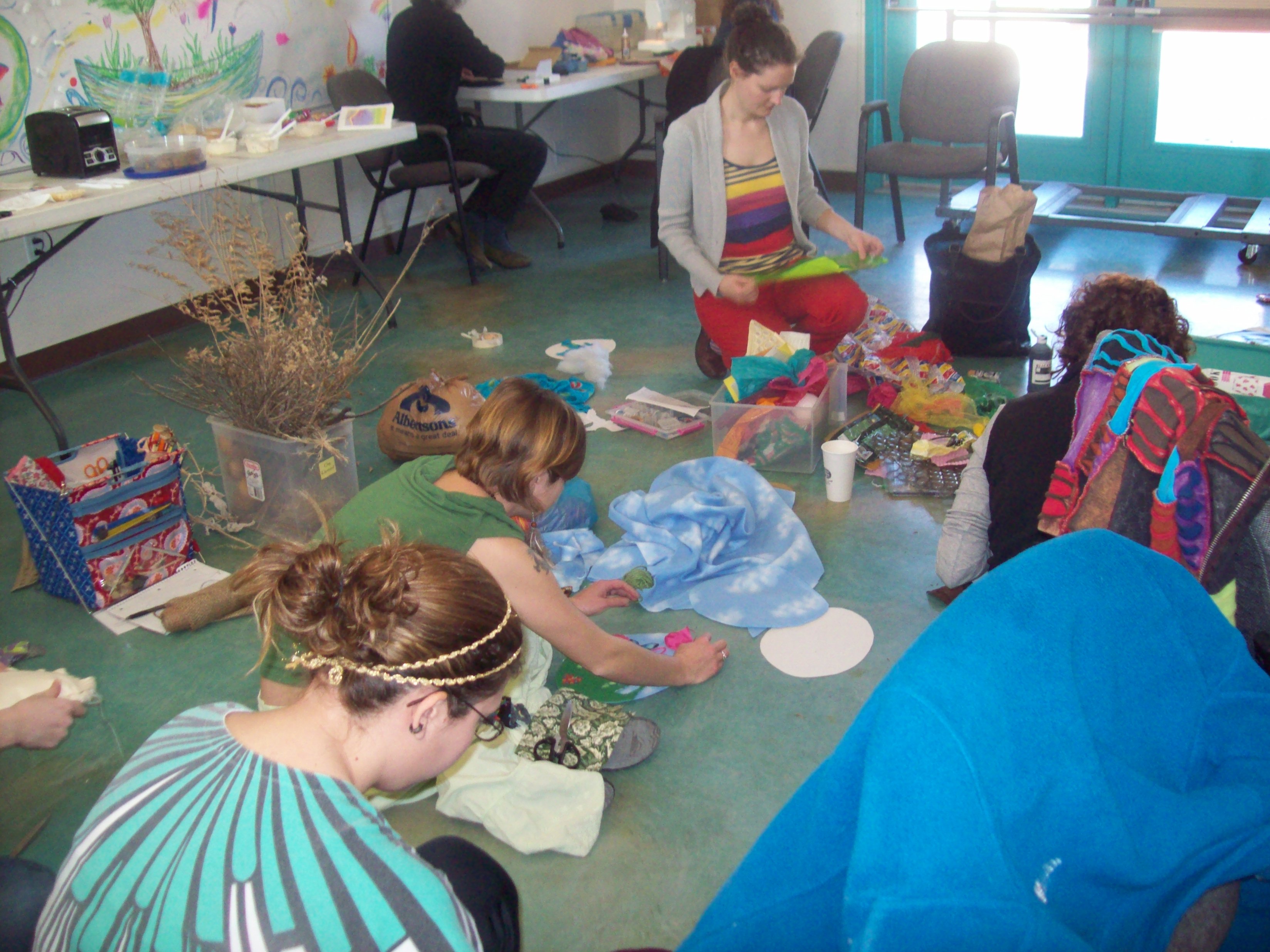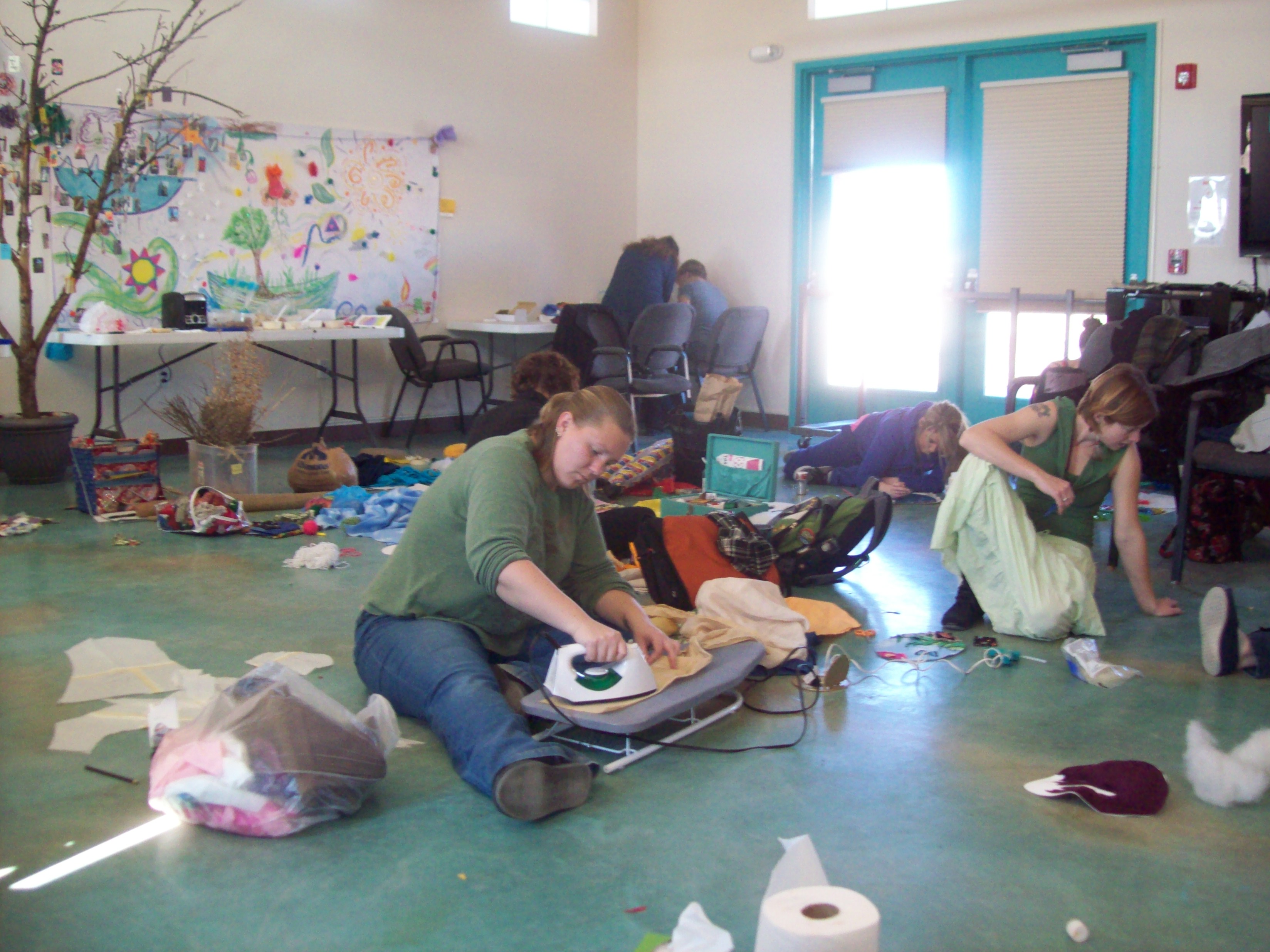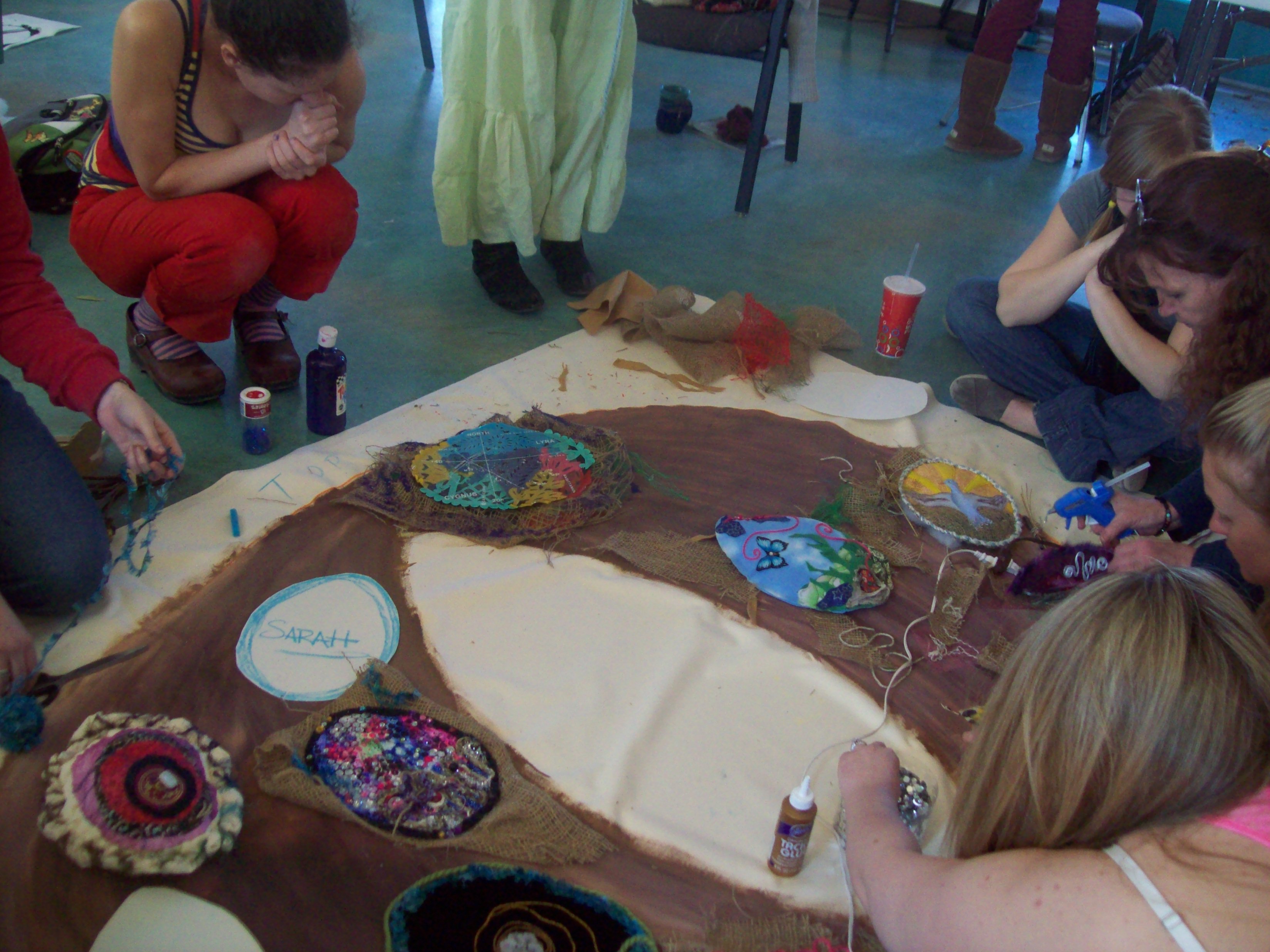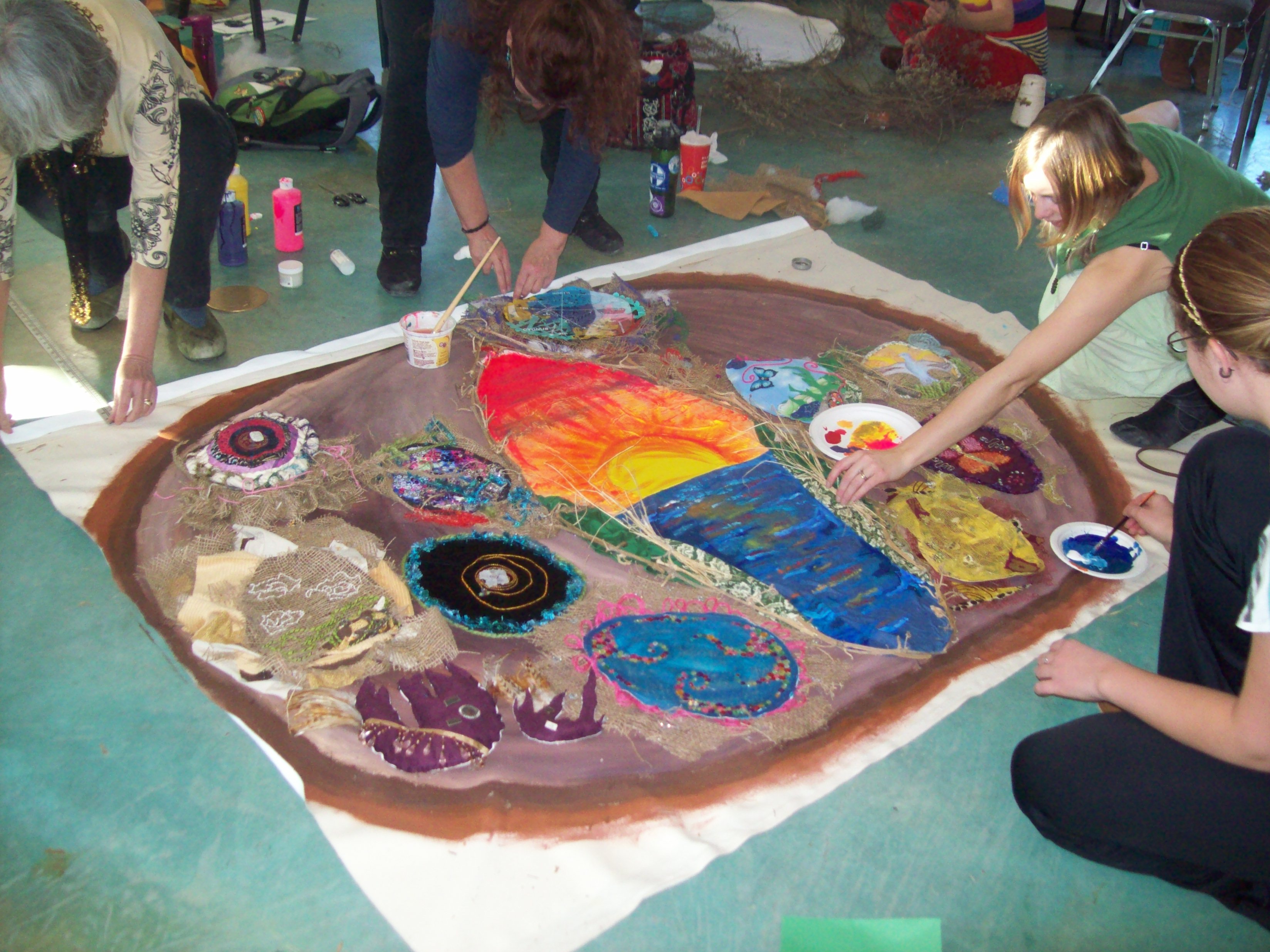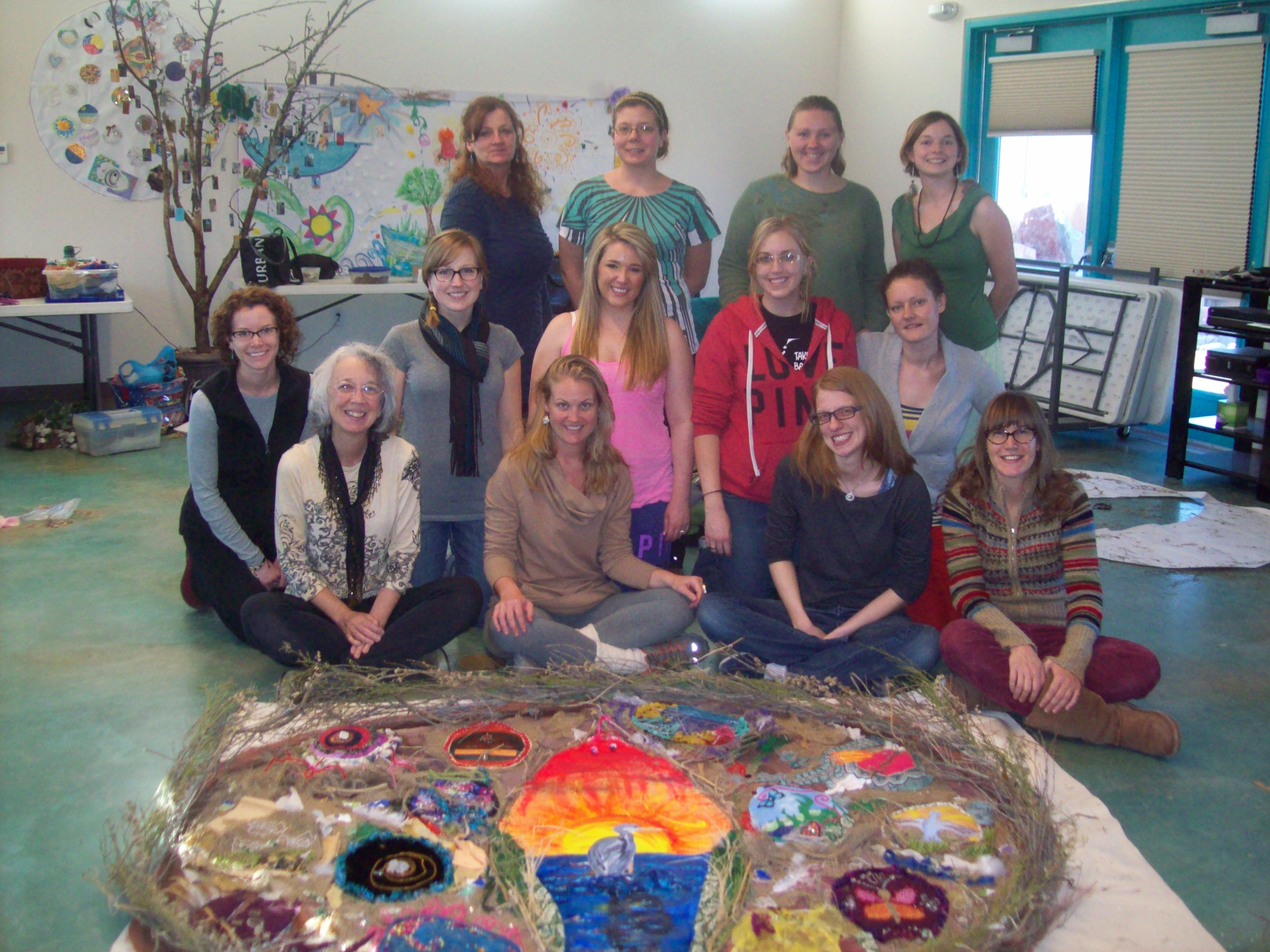 About the Moderator