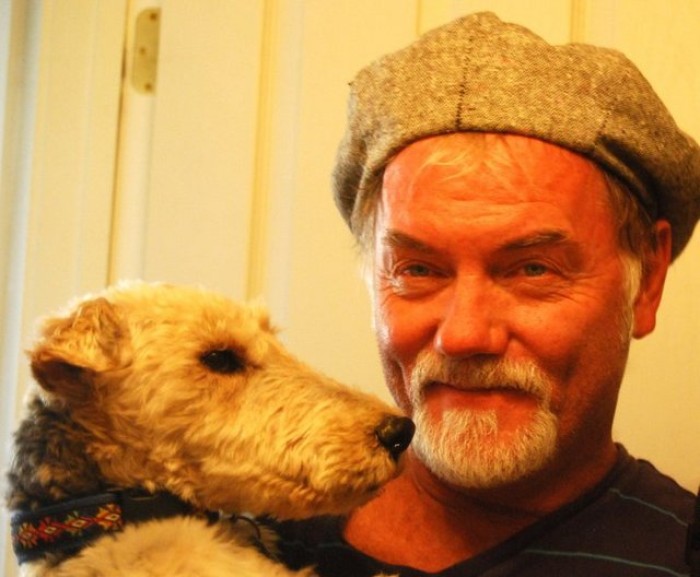 PhotoTherapy at Southwestern College, Santa Fe
OK, I am not a painting and drawing guy. I think I am creative in certain realms, and could be artistic in others, if I dedicated the time. But the techniques of traditional or mainstream Art Therapy are not up my alley. I remember being shamed around art, and though I do not really care about the shaming part (you get used to it in Catholic grade school—it is a daily practice), but I DID incorporate the notion that I suck at art. Planting that idea early almost never leads to a good place, even if it happens to be more or less true.
So when I came here to Southwestern College, I had fantasies of adding Photo Therapy to the curriculum—not that I actually knew what it was, but it sounded good. "Go take a medicine walk, and take photos of phenomena or patterns that feel archetypal to you", or "find a place that evokes a good feeling or memory from your childhood, and try to capture the feelings or memories in photo images from that place." I don't know. Sounded cool, creative and like a good therapeutic technique. Still does, actually.
I just set that intention that Southwestern College someday have photo therapy, with zero idea where, how, why, when it might come about or if it would.
Fast forward from 2006 to 2012.
After a lot of behind-the-scenes work by Debbie Schroder at conferences around the world (Debbie is the Chair of the Art Therapy/Counseling Program at Southwestern College) Judy Weiser shows up, wanting to do something with PhotoTherapy at our College. I have joked that this is like Babe Ruth wandering into your clubhouse, saying "You boys need another outfielder?"
"Uh, OK."
So Judy came in and did a 2-3 hour presentation on her PhotoTherapy techniques, energy off the wall in the room, 45-50 people there at short notice, everybody feeling like we've known each other for years, and a whole big sense of "something happening here; what it is ain't exactly clear….There's a ma'am with a cam over there…."
OK, you get the idea.
We all went to dinner and brainstormed seven hundred thousand possibilities for Judy to become part of Southwestern College. Only about five thousand ideas were reasonable, so we focused on them.
I, personally, and we, as a community, could not be more excited. Not only do I get my fantasy of integrating photography techniques with psychotherapeutic modalities, but we get Babe Ruth to do it.
We all laugh way more than seems reasonable—Judy brings that out in a situation. Judy was so pleased that, as she said it, "PhotoTherapy has found an academic home." (She is also affiliated with a University in Europe, and teaches/trains all over the planet.) And what is so cool is that she is as excited as we are. Talk about win-win.
If you ever had a notion that you wanted to incorporate photography into your helping and healing work, you will have an unparalleled opportunity in the United States to study with a pre-eminent expert in those modalities (formally, PhotoTherapy, PhotoArt Therapy, and Therapeutic Photography). We will keep you apprised of the details. For now, I just want to celebrate the momentous occasion for Southwestern College, its students and its future students…
Warmly,
Jim Nolan
President, Southwestern College
About the Moderator