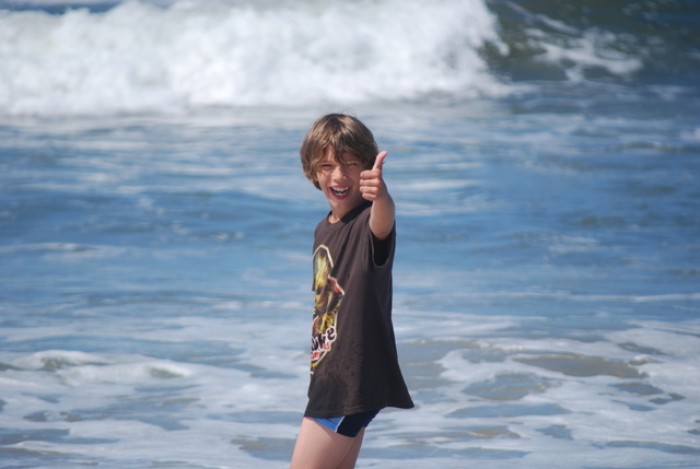 by Deb Schroder
 My two-and-a-half year old grandson has a favorite place to make art. Elijah likes to scribble wildly on the gate that keeps him safely trapped at the top of the stairs. The art therapist in me appreciates his artistic explosion of color created in toddler-protest. The grama in me is hopeful that this tiny graffiti artist will become more open to working on paper.
 May 9th is the official Children's Mental Health Awareness Day and I have a deep respect for anyone choosing to work with children and their families. It's interesting to me that as art therapists we frequently feel compelled to educate people that art therapy "isn't just for children". Very true – art therapy is for everyone. And wow is it great for children!
 About two weeks ago an art therapy student and I spent some time making art with kids as part of Solace's (a great agency that serves people in crisis) "Stop Child Abuse Fundraiser". It was such a treat to offer art making to kids and families in our southside area. (It was also kind of fun to watch my student, Katy, eat her very first frito-pie!) Joining with Solace seemed to be a solid way of "walking our talk" in terms of supporting children's mental health.
 At Southwestern College we offer support to children and families at the Southwestern Counseling Center up on St. Michael's Drive. We also offer support to people working with kids, or who plan to work with kids, through our Children's Mental Health Certificate Program.
 My plan for National Children's Mental Health Awareness Day is to hug my squirming, busy grandson and get wild together with some crayons and paper. And then to move forward, thoughtfully open to any chance I have to help families access good mental health care for children. Please join me.
About the Moderator