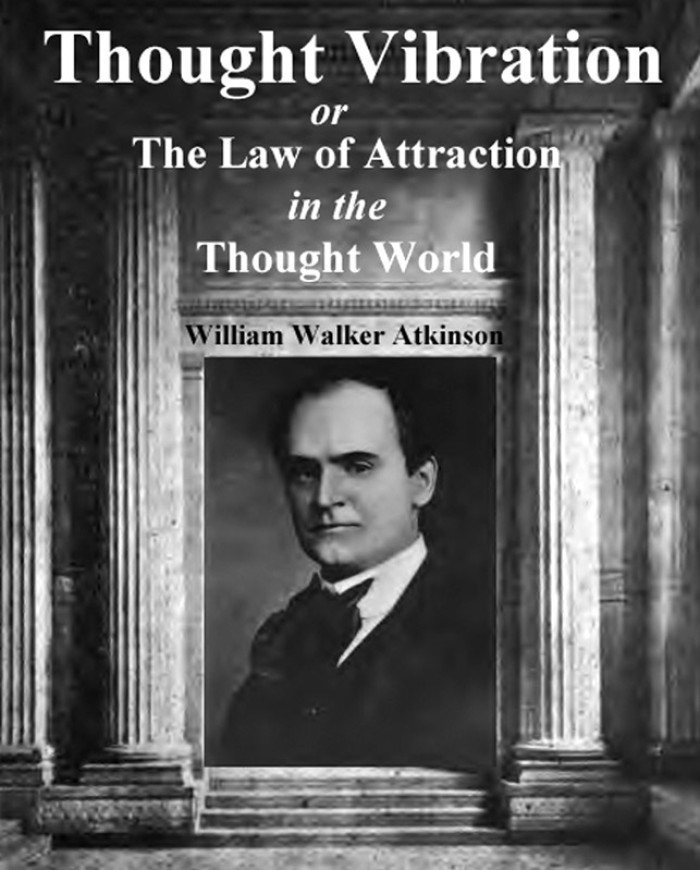 Many philosophical, spiritual and literary lineages have contributed to the essence and development of Southwestern College, but a primary one remains somewhat unrecognized at our College, even to this day. Although most people affiliated with the College know the name Phineas Parkhurst Quimby, many fewer know about his teachings, and perhaps fewer still know that he is widely considered the "Father of New Thought."
Even at the College, by no means everybody identifies SWC as being founded in the New Thought tradition. Importantly, founder Robert D. Waterman does. And he was kind of THERE, you know?
I was with the College over a year before I seriously and enthusiastically engaged the writings of Quimby, then a handful of histories of New Thought, then Ernest Holmes, Charles Fillmore, William Walker Atkinson, Emma Curtis Hopkins, Florence Scovel Shinn, Thomas Troward and on and on. I remember asking Katherine (Ninos, the VP of Southwestern, College,  who graduated in its first class, back when we were Quimby College) "Why do we never refer to 'New Thought'  here? I mean, that's where we come from…" She couldn't quite remember, though she thought that over the 60's and 70's, there may have been a concern that it would be confused with 'New Age', with which New Thought shared some common interests. For many, New Age spiraled toward the woo-woo, becoming an interesting, but ungrounded hodge-podge of Eastern thought, far-flung California mysticisms, and whatever else a lot a lot of half-informed idealists and enthusiasts threw into the stew.
New Thought, on the other hand, had deep roots and a very practical path to well-being, though not without its own grounded brand of mysticism. It shared the interest in Vedic scriptures, and also drew upon the perennial wisdom traditions and ancient mystery schools. I tend to think there is a relatively small handful of "Eternal Verities", or Core Truths that all evolved traditions wrestle with across all cultures and epochs, and that New Thought was the manifestation of those traditions in the United States in the late 19th and 20th centuries.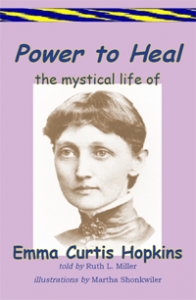 For me it is still hard to sort out and through the myriad of high intellectual energy movements such as New Thought, Transcendentalism, Theosophy, Anthroposophy, all of which heralded an intellectual and spiritual coming of age of the United States from, say, the mid 1800's to the present time. They have their differences, for sure, but they tend to share a lot of territory…
William James, the "Father of American Psychology",  called New Thought "the religion of healthy-mindedness" and claimed it was America's only true and original contribution to the field of philosophy.
In the present day, you find New Thought running not only through its direct descendants, such as Unity, Science of Mind and the Center for Spiritual Living, but also in the writings of Eckhart Tolle, Barbara Marx Hubbard, Deepak Chopra, Jean Houston, Stephen Covey, Wayne Dyer, Marianne Williamson, Abraham-Hicks and many more present day luminaries. Napoleon Hill's 'Think and Grow Rich" and Dale Carnegie's "How to Win Friends and Influence People' reflect one thread of New Thought which focused on prosperity, abundance, and well-being–financially, interpersonally, and in terms of general health and well-being.
Well, I can see that I am not going to get to the "What IS New Thought?" question too specifically until the next blog, but I hope I raised some awareness and piqued some interest. Much the way you do not have to be aware of gravity to be subject to its forces, many of us are New Thoughters without really knowing there was such a thing…
Learn somethin' new every day…
More soon…
(By the way, the edifying discussion of the Hermetic Teachings found in the Kybalion, and attributed to "The Three Initiates", was more recently found to be the work of quintessential New Thought writer, William Walker Atkinson. He also wrote about the Law of Attraction back in the very early 1900's. He wrote many, many books, and is WELL worth looking into…"
Jim Nolan
About the Moderator