The Nuts and Bolts of Private Practice, by Laura Lansrud-Lopez and Deb Heikes is coming back for an encore!
As part of its "Conscious Entrepreneurship Initiative", Southwestern College and Counselors de Santa Fe Collaborative are hosting an amazing and extremely valuable workshop on how to launch and maintain a sustainable and profitable private practice.
In the New Economic Order, entrepreneurship is the great promise for the country's future, and this is as true for the mental health professions as it is for many others.
The presenters, Laura Lansrud-Lopez and Deb Heikes, have offered this workshop before, and it met with great critical success. The two hour presentation will cover a LOT of territory, and is a priceless event for those considering, planning, or even actively involved in private practice. They will cover marketing, billing, getting clients, networking, insurance panels, how much to charge, renting a space, forms and licenses you need, and much, much more.
Cost: There will be a suggested donation of $20 for this workshop, to cover the cost of the CDs the attendees will receive. The Cds are an amazing and comprehensive compendium of forms and information you need to have for running a successful private practice.
(Note from Jim Nolan: This CD is perhaps the most valuable resource you can imagine in terms of negotiating the private practice world. This workshop could be offered for $250 and it would be a steal—it is that level of consultation, and I STRONGLY recommend your attendance.)
This workshop will be limited to 40 (forty) participants, so I would strongly encourage you to sign up as soon as you possibly can, in order to hold your spot.
2 CECs available for this event!!
Saturday, January 18th from 10-12, at SWC (come at 9:30 for snacks and coffee)
PLEASE RESERVE BY EMAILING ME AT docwahoo@yahoo.com
Respectfully submitted,
Jim Nolan, President, Southwestern College, Santa Fe…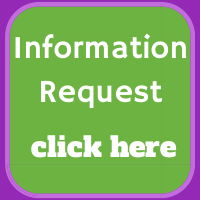 About the Moderator