On the Nature of Age, Memories, & Friends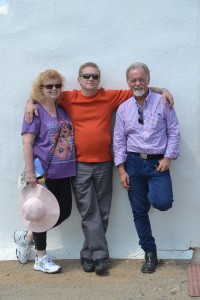 It is kind of incomprehensible to think that Al and Kathy and I have known each other for over 40 years. When I lean into that one, I truly lose track of the nature of time. Yesterday we went to Taos Pueblo, and yesterday we were also students at The Ohio State University in the very recent aftermath of Kent State, not even twenty years old, ready to unpack the world we were given, and create a new one…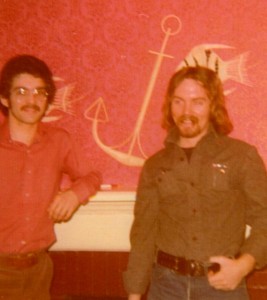 Both of those were yesterday. I cannot really feel how they are different, at least this morning, 7AM, sitting in downtown Taos, New Mexico. There were events and people, travels and adventures. The "Vietnam War" demonstrations, revolutionary literature, the Krishnas, the Gita, the Upanishads, Bobby Seale, Abbie Hoffman, Crosby, Stills, Nash & Young, Pentangle, Joni Mitchell, the Beatles, Carole King, James Taylor, and there was great uncertainty regarding how the world worked and where we were going, and what it all meant…..And Sartre, Camus, Hesse, Gibran and Jack Kerouac could pose some ideas, but ultimately, they faded into the background, saying "Well, anyways, that's what I got, but you are really kind of on your own…."
We "got" that at a pretty early age. That was a good thing. We hung out at the Krishna Temple and argued with the devotees, we got pepper gassed by the Columbus police, we marched on anybody we felt deserved it, we read everything, we traveled the world, and Al has since visited me in Tampa, in Austin, in Santa Barbara, in San Francisco, and now in Santa Fe…I have been to their home on Mirror Lake, in Tuftonboro, New Hampshire, many times…
We all knew we were going somewhere. I still count Al and Kathy as two of the hardest working people I have ever known, and I count myself in that group as well. Al went on to become a prominent psychologist in New Hampshire. Kathy consults nationally for a School Principals group, traveling the country. I became the president of a graduate school. We all earned doctorates.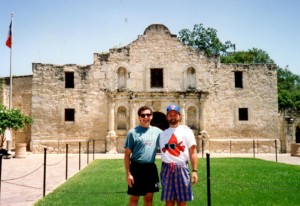 And yesterday we were traveling all over New England, and San Francisco, and Europe. And yesterday we were dancing at El Farol, La Fonda and down on the Santa Fe Plaza. And yesterday we went to the Earthships in Taos, the Pueblo, and the Anaconda Bar in Monte Sagrado. Yesterday has been a pretty good time in my life, and Al and Kathy have been an important part of that experience…
   Jim Nolan has been the president of Southwestern College since yesterday….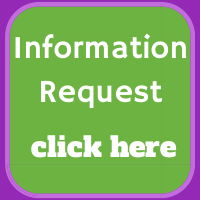 About the Moderator