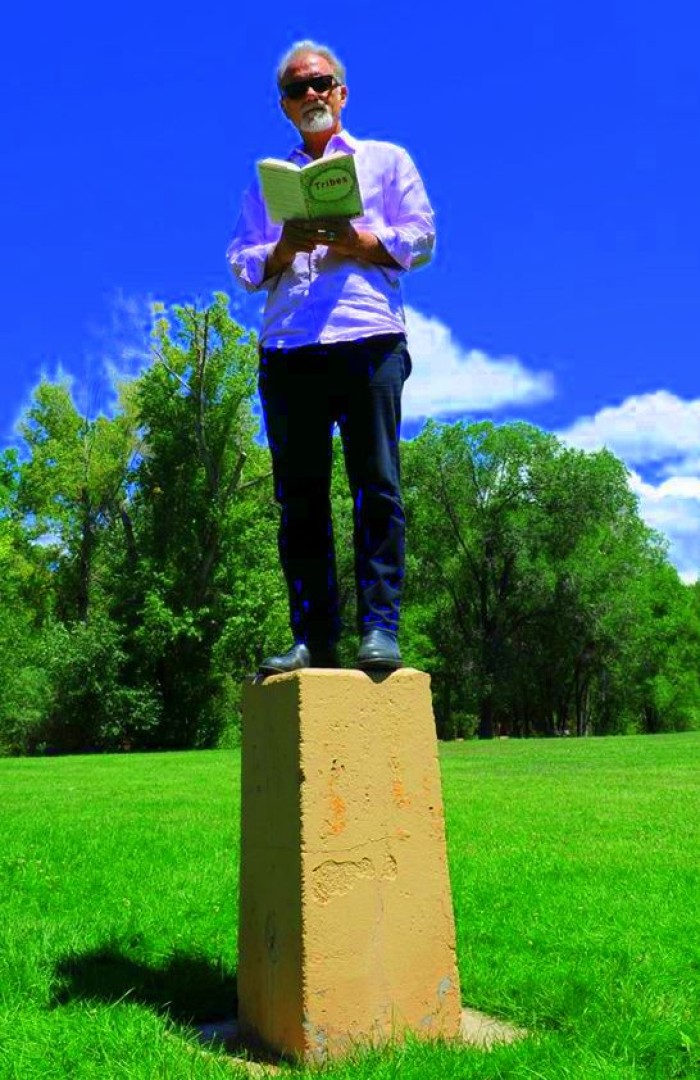 Reflections Following Our First Counseling Practicum Class…
Wow. After decades in the "Clinical World", I have lived largely in the Leadership, Administration, Accreditation, Getting-Buildings-Built realms…
This week, I started back in the Clinical World, teaching Counseling Practicum, with seven brilliant Therapists-In-Training who are "seeing clients" and shaping their identity as psychotherapists, healers, helpers, clinicians, Counselors, whatever word you use for this work…
I can't even begin to tell you what an honor this is. I mean, I get paid for this—this is my job. These are students who will go on to see hundreds of clients, supervise dozens of other clinicians, who will go on to see thousands of clients. And the reach of influence of this class will be, ultimately, multiple thousands of clients, partners or kids of clients, family members of clients.
That's what is blooming from this simple "Prac Class" I am "teaching."
I can already see that I had forgotten some things about my own training, my own therapist world view. But I remembered a lot of it this week…
Different Ways to View This Work
At The Ohio State University Counseling Psych Program, we were NOT trained in the more intellectualized realms of hypothetical constructs. We did not talk much about Personality Disorders, DSM, Object Relations, theoretical psychic structures, or the like. Not that there's anything wrong with that—it was just not Ohio State Counseling Psych. Eventually, of course, I was exposed to all of it, but my World View had already been shaped significantly by that time, and this stuff did not resonate with my Humanistic approach.
At Ohio State, we were trained to be attuned to Therapeutic Alliances, therapeutic/interactional processes, what was obviously going on in front of our faces, between us, as a mirroring/reflection of how the client moved through the world. We were trained to state the obvious, name what was in the room. Sit with the sometimes excrutiatingly awkward moment…We were NOT trained so much to HAVE an experience with the client, and then find the name the psychiatry guys in Washington DC called it. We were also not trained so much to FIRST create or adopt a theory about how people work, and then have an interaction with another human being, and drop our pre-conceived theoretical template over it and explain what just happened in terms of the theory. Not that there's necessarily anything wrong with THAT. But there might be.
The idea for us was that a therapist would reflect back to a client that which people in the client's world never would—risk the awkward moments of putting it all on the table, and saying "Here is the dance we seem to be doing…Do you see it that way too? Is that what you WANTED to do with this time we have together? I wonder if this is how you move in the world in general?  I wonder if people out there experience you the way that I am experiencing you right now, in this moment? Do we want to change the dance? It might become more awkward between us, or more painful for you, but I have a sense that it might be more helpful in your process? But that is your call. This is your space. You are in charge in here…My job is to point out the dance that we are doing, and to ask if that is what is in your best interest, and if that is what you want to do with our time…"
I realized, again, that this is NOT what most therapy looks like. Again, much therapy looks like the therapist having an experience with the client, taking that material into their head, and coming up with conceptualizations about what is going on, shoe-horning it into some hypothetical constructs, diagnosing or otherwise naming it, and then, largely outside the awareness of the client, coming up with a "strategy" or "treatment plan" to work with the client's pathological patterns.
Nothing wrong with that. It's just one way of being, or sometimes not being, in the moment, with the client.
   Something to think about. Intellectualizing is interesting, tempting, potentially helpful, and it also sometimes takes us out of the direct, immediate experience we are having. Over the years, I have often heard supervisees eloquently telling me exactly the experience they are having with a client, and they are sometimes surprised when I say "Could you say that to your client?" And they realize "Yeah, I guess I could…"
I GET that this can be awkward. Therapy is, among other things, a place where stuff gets said and discussed that you do not discuss with your bartender or hairdresser, let alone your partner or your granny. This can be awkward, AND it is honest, disarmingly authentic, and actually very caring…
I think I will have more to write about this stuff soon, as it is all just kind of rolling out after only one Prac class. Hope you find it as useful as I do, and that you feel free to use that with which you resonate, and let go of that which does not resonate for you.
Therap On!!
Jim Nolan
Drjamesmichaelnolan.com 
ps: Part of working in the moment, with the process, is also telling the client absolutely wonderful things you experience in your time with them—stuff that, again, people simply just do not typically tell each other. Example: "You know, when you talk about stuff you're passionate about, your eyes light up, your whole being seems charged, and I find it very inspiring. It is amazing to see that kind of transformation taking place in you right here in the room…"
The Bartender might say "I like your tie", but they are not likely to go into your amazing-ness…But your therapist should…
About the Moderator