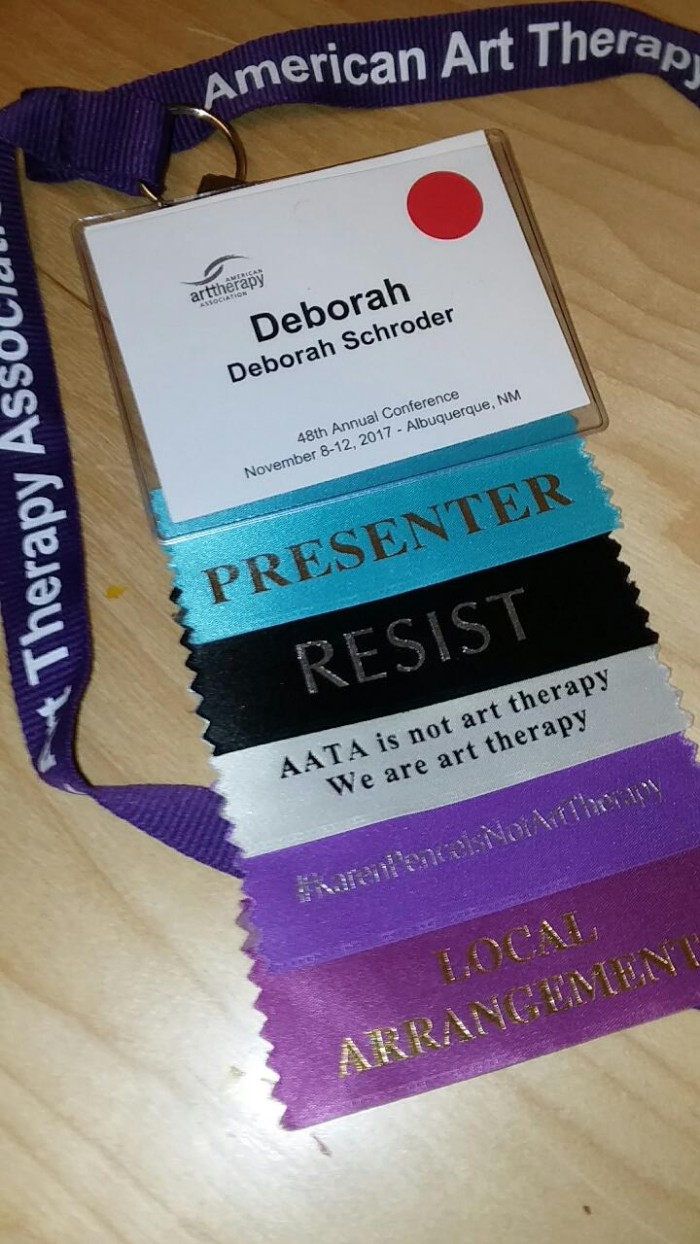 Why I Resist
There are a number of stories swirling around about the recent American Art Therapy Association conference. And no one can deny that it was intense and the atmosphere was charged with passion.
Simply put, the hot topic was the AATA Board of Directors' decision to support Karen Pence's art therapy initiative, and the fact that the Board did not poll the membership regarding the involvement with Mrs. Pence. I am firmly on the side of the "Resist", I cannot support the Board's decision to have any association with that administration.
And I want to share why. For me, it is a deeply personal, heart-centered issue. So many of our clients are being hurt and frightened by the Trump/Pence administration. So many art therapists are being hurt and frightened by the administration. It isn't a Democrat or Republican issue for me. I believe that it is an issue linked to social injustice, white supremacy, oppression, and discrimination.
I will remain an AATA member and keep on resisting. I still care deeply about the relationships I have with art therapists who don't agree with me. I want honest discussions, open minds and hearts, and I pledge to work to stay open and honest myself.
And I want to do what I can to support our field's growth in terms of deeply understanding intersectionality, inclusivity, and kindness to other humans. My human heart is breaking right now.
Art Therapy/Counseling Program Chair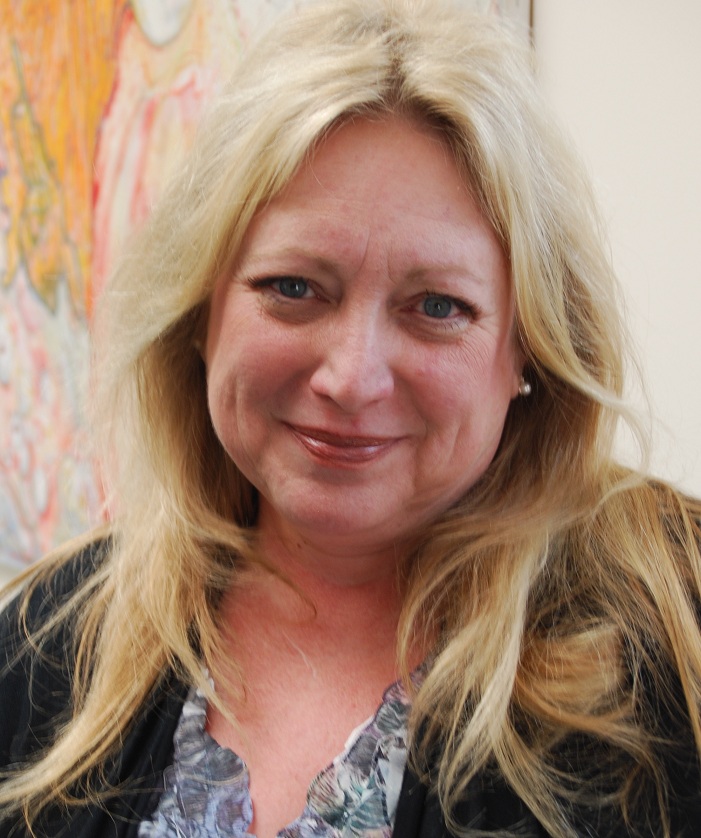 Deborah Schroder, M.S., ATR-BC, LPAT   Read full bio
Program Chair for Art Therapy/Counseling Program 
M.A. application packet download
For the most recent schedules, click here.
About the Moderator