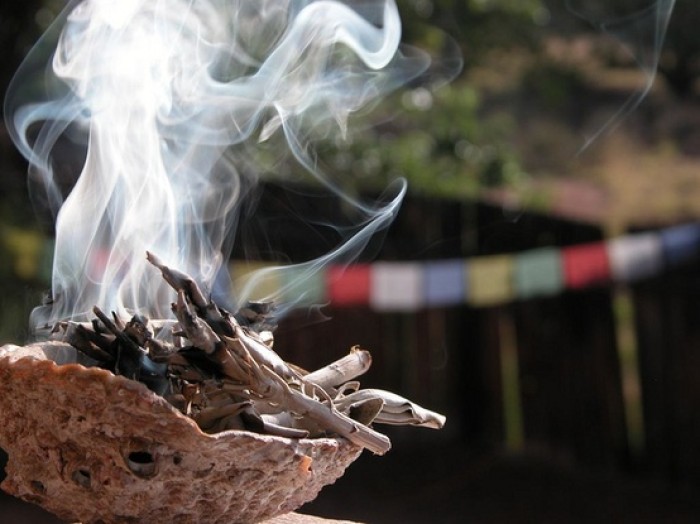 (Southwestern College has been in Santa Fe for over thirty years, and is fully accredited…)
It seems like there are a handful of towns that have ley lines running between and among them—they attract the same people, maybe at different point in their lives, or during different stages of their destiny journey. They get mentioned in the same breath. They are birds of a feather.
Such seems to be the case with Santa Fe (New Mexico), Boulder (Colorado), Portland (Oregon) and Austin (Texas). I am sure there are more such towns (could go on to Sedona, even Ann Arbor, Taos, of course, Asheville, NC,  and so on), but so many prospective students (and faculty) seem to come out of these specific places. I guess they are all quite liberal, very oriented toward art and music. Santa Fe has a reputation as being a spiritual vortex, and people are drawn here with peculiar stories, funny stories, unlikely stories—they just somehow became aware, at some point, usually in some synchronicitous and totally inexplicable way, that they had to come to Santa Fe, or were called to Southwestern College. It is the oddest thing, except that it becomes so common to hear these stories in Santa Fe that you almost EXPECT some wild tale that resulted in someone coming here, and ending up at the school.
In this past recruitment year, more than one person has arrived at our campus having had dreams about the College, and/or about Santa Fe. Then of course we have the usual "I was heading to California, and got a flat tire out on the highway, and between the cushions of the couch in the waiting room at the car joint I found Dru Phoenix's card, and thought 'I always wanted to be an Art Therapist', so I called the number and here I am" stories.
I would guess that Austin, Portland and Boulder and Asheville (among others) get similar unlikely tales of callings and arrivals.
These are special places—it makes sense that they attract special people with mysterious journeys.
I find myself thinking that Austin in a younger city, as is Boulder. (I get that sense about Portland, too, though I have never been there.) They have very large undergraduate universities (heck, UT, counting faculty and workers, is as big as Santa Fe) and many thousands of undergraduate students, who both bring a vitality to them, but also make them feel younger. (College football, lots of bars and so on. That can have an upside and a downside…) Santa Fe feels like the "Old Soul" of the bunch. The oldest capitol city in the United States (founded in 1615), it has become a destination spot for spiritual seekers, elders and movements. Its original founding name was "La Villa Real de la Santa Fé de San Francisco de Asís ("The Royal Town of the Holy Faith of St. Francis of Assisi"). It is the spiritual elder of hip cities. The culture is old, the Pueblos are old, the spirit is old, in a great way…
So maybe once you are on the spiritual road, or "on the road to find out", as Cat Stevens called it, your inner teacher, inner knower awakens, and you go where the old truths are waiting to be found in the Sangre de Cristo ("Blood of Christ") Mountains. Seems like a lot of folks stop for a beer, or a latte, or a hike, or an undergraduate degree, in Portland, Austin or Boulder or Asheville before they arrive here to grow into their full professional selves at Southwestern College.
Not a bad itinerary…
Jim Nolan, President, Southwestern College, Santa Fe
About the Moderator