Career Services at Southwestern College
Questions You Should Have About Graduate School in Counseling or Art Therapy
Every graduate student and (especially) prospective graduate students should have a keen interest in the answers to these four questions:
1) What are the training experiences the school will provide?
2) How will the school help me prepare for the job market?
3) Where are graduates of the school employed?
4) What is the job outlook in my field?
I will be addressing each of these in this four-part blog series.
Let me jump right into the first question…
If you are thinking about going to graduate school for Counseling or Art Therapy, you really need to ask about the training experiences the school offers. Times have changed radically and irrevocably, and the model of graduate school as "the place they download all the necessary content into your head and ask you to repeat it back, and then later do a research project on it" is woefully, and thankfully, outdated, but nevertheless very alive and well in most graduate institutions. Yikes.
Clinical Training is one of Southwestern College's strongest selling points. We run our own community mental health center (Tierra Nueva Counseling Center) right next door to the college.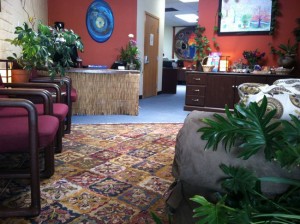 This is a HUGE benefit to Southwestern College students. It is also one of the most beautifully appointed centers I have seen in my thirty years in the field. Energetically, it is a great, warm, welcoming and colorful environment for both therapists-in-training and their clients. There are supplies for Art Therapy, two sand tray rooms (a modality that comes out of Carl Jung's work), and helpful professionals and supervisors always on site to field questions or help in the event of an emergency.
In your second year, you take "Practicum" (I never heard the word either, until I went to graduate school…), which is your first clinical experience, actually working with real clients. Your first quarter of "prac" takes place in the Tierra Nueva Counseling Center, and the second quarter might be there too, but also might be at one of the many local mental health or treatment centers, running therapy groups. You are closely supervised, and get a lot of feedback about your work from licensed supervisors and fellow student clinicians. It is a GREAT experience, and you learn a lot FAST. No exaggeration. It is exhilarating.
But I should say, too, that one of Southwestern College's unique features is the heavily experiential nature of the curriculum. You have many opportunities to experience group work, watch faculty skillfully work with a clinical issue right in the classroom–as an educational experience, not going as far as making it an experience of "doing therapy." You'll spend time in dyads, triads, and "tribes," and you will have a strong feel for what live therapy looks and feels like well before you show up in prac, and become the counselor yourself. The training truly is ongoing.
Oh, yeah—and you are required to be in therapy yourself during your graduate school time, so you have an extremely valuable opportunity to both process your own experience and issues that come up for you, and to watch another licensed professional work skillfully with you. Not many schools require this anymore, but in my mind, they ALL should. (OK, I am biased…)
If you are in the Art Therapy degree program you will do a LOT of art-making during your time at Southwestern College ("process art" rather than "fine art"—working with images and materials and art-related processes in a therapeutic fashion). I have come to understand that this is truly unusual, which kind of blows my mind, but so it goes. You WILL make art here. (Actually, Counseling students will make art too…)
Internship is your capstone clinical experience, and there are literally dozens of locations in Santa Fe, Albuquerque, Espanola, Taos and beyond to complete your hours and training. A number of students choose to complete an internship out of state, either "back home" or where they hope to settle and practice. Internship lasts two quarters, typically, though occasionally it goes on for three. Internship tops off your clinical training, typically with a wide variety of clients and presenting concerns.
Our students get GREAT training. And because we attract such a curious, seasoned, old-souled, open-hearted and open-minded student body, they are learning from each other all through their graduate careers, both in class and outside it.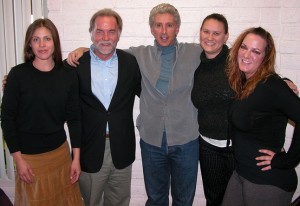 Our graduates get a WIDE variety of career positions upon graduation, and tend to move into leadership and/or entrepreneurial positions unusually quickly.
One of your questions about graduate school should definitely be "What kind of formal and informal training experiences can I expect at your school?"
At Southwestern College, we are really excited to answer that question……
About the Moderator