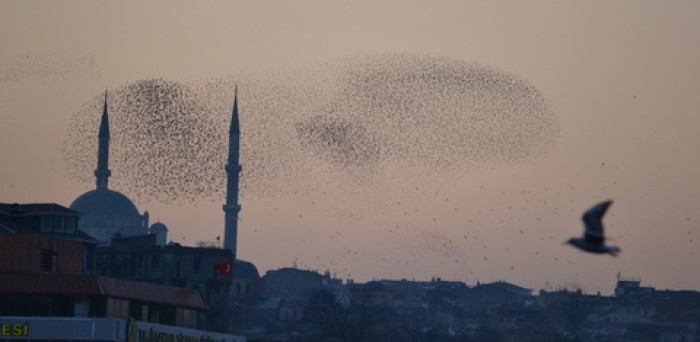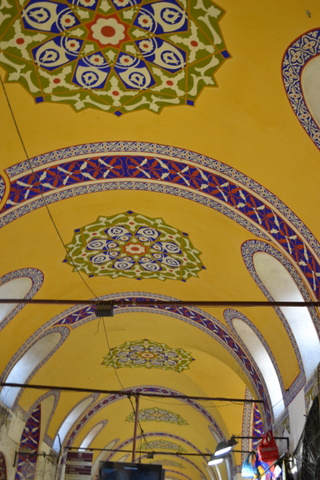 "Should I get a Ph.D.in Psychology?"
I get asked this question 19 times a year. The answer is never the same. Everything depends on who you are, what your situation is, and what your goals and values are.
Nineteen Ways of Looking at a Doctorate:
 

There are some jobs you simply are not getting without a doctoral degree, conversation over. Like what? Like my last 15 jobs. President of a college, online faculty for Ph.D. programs, Director of Training for Psychology, Director of a University Counseling Center, etc.

 

The older you are, the harder it is going to be to justify the economics. If money is no issue, disregard this point. 

 

If you just want to work in an agency, you don't need a Ph.D. If you want to be Director of the agency, it helps. 

 

In New Mexico, a Ph.D. in Psychology can supervise other Ph.D. students and other Ph.D.'s, as well as professionals holding an MA. An MA cannot supervise the clinical work of a Ph.D.

 

All of the advantages of a doctorate fade a little (maybe a lot) in rural or underserved communities, and are amplified in competitive markets like Santa Fe, San Francisco and Austin, Texas

There's a story that some people seem to like, which says that insurance companies prefer master's level practitioners because they're cheaper. Good luck with that story.

 

Some people think that the only thing a Ph.D. got that the MA did not is more research courses and research experience. That is so far off it is laughable. I did probably 3-4 years of practicum and a 2,000 hour internship. MA's do 2 quarters of practicum and a 600 hour internship. Plus you take 4-5 more years of coursework. That doesn't necessarily mean more classwork is better, but the effort some people make to dismiss the scope and value of a 6-7 year graduate education compared to 2 years is probably just plain insulting and uninformed. Look into it honestly, if you really think you might be interested. 

 

In terms of "doing therapy", is a doctoral level person "better" than an MA? Decidedly not. And there are people with no degrees who may be better than many Ph.D.'s and MA's. Experience is valuable, but you can get worse too, with experience. No doubt about that. I think "how good you are" is about something else completely, not about degrees, not even, necessarily, about experience. 

 

It costs a lot of time and money to get a Ph.D., and if you do a licensure track program (Counseling, Clinical, or School Psych), there is a 2,000 hour internship. That is 40 hours times 50 weeks. Can you and your family afford that?

Do you gain prestige with a doctorate? I would say yes. Is it fun to be a Doctor of something?  My higher self says "I am who I am, regardless of meaningless titles", and my non-higher self says "Hell yes, it is, you gotta be kiddin' me."

Can you get preferential treatment in certain settings for being a Doc? Yeah, about 3 times a year, if you don't work at it. Probably more if you do. I do not play it hard. Some do.

What about online Ph.D.'s? Nowadays, I think they are pretty well regarded unless you're trying to get a faculty job with a traditional university, and the higher the prestige of the university, the less value the online Ph.D. will have. 

 

How good are the online Doctorates? Typically, as good as you decide to make them. You can make the educational experience really great, or you can half-ass it and make it half-assed. The latter is MUCH harder to do in a traditional, APA Psych Ph.D. or PsyD program.

Oh, yeah, APA (American Psychological Association). What about APA approved Psych programs? You probably can't get in. Statistically, nobody can get in. Everybody applying has a 3.9 and everybody kicked the pants off the GRE (Graduate Record Exam). It is ridiculous. Go ahead and try if you want. Good luck. The system is constructed to make sure not too many people can get a piece of the pie. This is allegedly about "quality control", and I do not believe that for 2 seconds. It is about scarcity consciousness. 

 

Advantages to an APA approved program? It's an elitist club. They give internships and jobs to each other, and it is a fairly powerful fraternity. I have a notion that they will elite themselves right out of power one of these days, but for now, they own a lot of territory.

Will any Ph.D., online or otherwise, give you the "Transformational" experience that Southwestern College offers at the MA level? Not a chance in the world. Sorry. That's just the way it is. I have taught or worked at a dozen different graduate programs, and they cannot touch Southwestern for the Consciousness/Transformational Education piece. It is not even close. You can call me homeboy on this one, if you want, but I feel very certain about this one.

So what do I recommend? You have to know why you want a doctorate, what jobs or careers you think it will enhance for you, what doors open. You have to know what it means to you, for you. I had a 70 some year old African-American woman for a Ph.D. student some years back, and she was very clear. "This will never make sense economically, but my grandchildren and great grandchildren will have the motivation of knowing that I was a Doctor of Psychology. That's worth the world to future generations of my family. They will know it can be done." I vote for her to get the Ph.D., no matter what. 

 

There are a million more questions, and 3 million more answers. But this is a start. I hope it's helpful…

 

Feel free to email me with questions: 

Docwahoo@yahoo.com



Sincerely,
Jim Nolan, Ph.D.
President, Southwestern College
Santa Fe, New Mexico
(ps: Wallace Stevens had "Thirteen Ways of Looking at a Blackbird"
http://writing.upenn.edu/~afilreis/88/stevens-13ways.html
About the Moderator