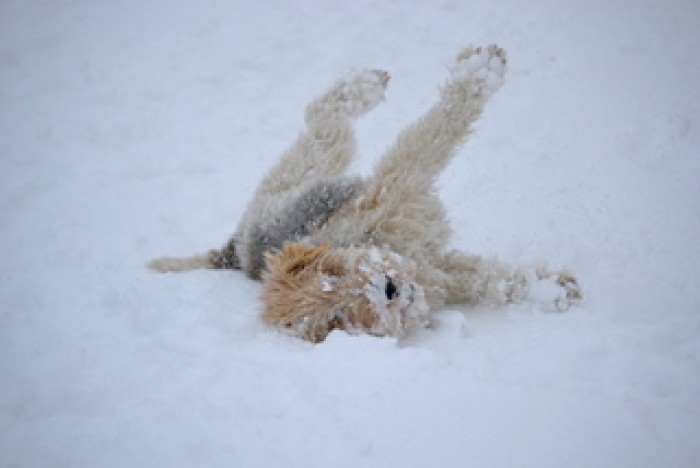 Skiing is The Buddha
I have been skiing for about four years. I'm pretty athletic, always good at most sports I tried.
But skiing is not just athleticism–it is a huge truckload of Psychology. It is so interesting to watch myself– I do everything I would discourage a client from doing. If it weren't so interesting, it would be embarrassing.
I have a running narrative that I have totally been selling myself on the slopes, evidently successfully:
"I don't have enough control. If it gets a little too steep, I can no longer go sideways across the hill. I will lose control, get going too fast, and then the end of this sentence will be really, really bad…In fact, it will probably have repercussions for the rest of my life. Indeed, probably a third World War will start. Maybe the polar ice caps will melt because I try a hill I'm not ready for. Western Civilization will probably be kaput…Best to not try it, pal. You don't want the end of Western Civilization on your hands…" and on and on…
Law of Attraction gets to work. "Man, I really don't want to feel that fearful feeling; but after all, to feel really out of control is prpbably warranted, because, hey, I really DON'T have enough control to get down steep hills without killing myself." Yeah, nice job, inner monologue. You just created a bucket-load of disaster.  Fear begets fear. So much power lost…
You have to get it in your Consciousness before you can even THINK about working with it…(as usual…). We all know that.
So, last week I tried a new run—the piece I can see is pretty flat. I'd never noticed it before. So I head down, thinking, oh, this is nothing, but then eventually  it merges with this big hill, down which people are absolutely roaring a million miles an hour, just flying, and the final stretch is decidedly steeper than anything I have ever done before.
Yikes, man.
Take the skis off and walk down? I have done that before. No, just go straight across the hill. No downward, just straight across the mountain and stop. Don't think—do.
OK, done. Hmm. I didn't lose control, speed downhill and die. That's a good thing.
Same thing again, and again, three more times. Done.
I get to the last leg. Final shot down is steep and fast. I look at it for probably three minutes. Seems like a week. No way I can cut across the hill. This I know. But I tell myself "I am good at straight and fast. It's not long, there's not much traffic, it's a clean shot. I'm not great at turns, or stopping abruptly with speed. But I don't HAVE to. It is a wide open run, fast and uncomplicated. Just do it".
Boom. Down. Done. Wow.
I loved that. Did it again, four or five more times.
I realized "I am a lot better skier than my fear will allow me to acknowledge to myself."  Because then I would have to move up to bigger blue hills and then Fear would start yammering again, creating further wobbliness of vibration:  "Oh, no, no , no , no, NO! We ain't  having any of that nonsense today—you wanna bust up your good knees doing that?!?!  For what? For NOTHIN', What, are you nuts?"
The usual. All those speeches Fear can launch at a moment's  notice. I don't mind. Fear is trying to be your friend, but it just isn't, much of the time.  I found myself wondering where I pull this on myself in other areas of my life. What else can I do that I won't allow myself to realize I can do? What else do I know that I won't allow myself to know, because then I would have to take the full responsibility for knowing it, and acting on that knowing?
What could I hear, and create, and manifest if I got out of my own way and quit paddling upstream? What if I just dropped the oars, and floated downstream and just let my soul navigate the stream? Fear-less?
I'd probably be living on life's black diamonds all the time, or howling through amazing canyons on Class V white water.  It would be good. In fact, most of the time, that is the way it is in my life. But I have to notice when it does NOT work that way.
Fear acts like it is your best buddy, but it is picking your life's pockets while telling you all the things you should not do. And the damned thing is, Fear doesn't even really know it. It thinks it is doing good.
Take-away: Skiing is The Buddha. The mountain knows the sound of one hand clapping. If you come in fear and cannot let it go, your greater lessons will take place on your rear end. Not that there's anything wrong with that…Life is always teaching, whether you are listening or not. Whether you are open to it or not. The Universe doesn't care. It just teaches all day, every day. I think I'll start attending class more often.
I think I'll find me a new run this weekend…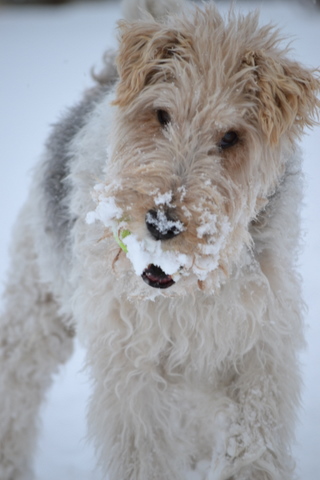 About the Moderator