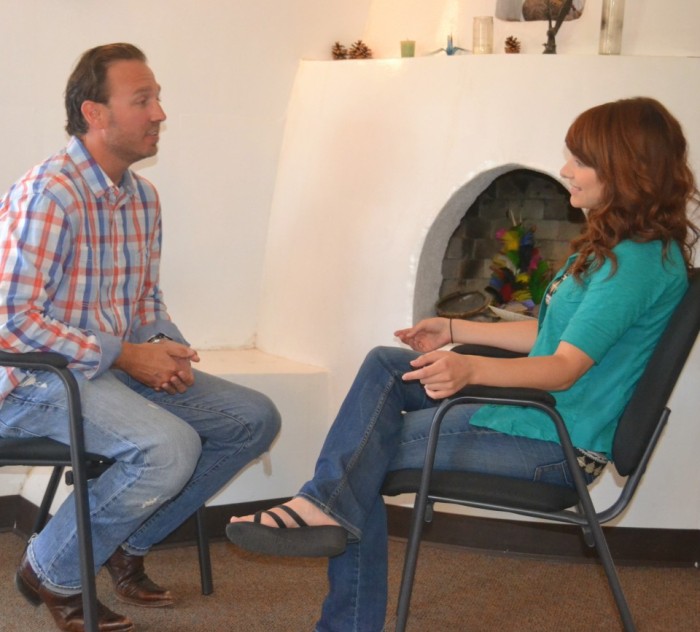 Southwestern College in Santa Fe has a Counseling Center that offers a true sliding-scale for Counseling and Art Therapy services. There are other agencies to go for Counseling, no doubt, but Southwestern College/New Earth Institute is a unique institution.
Our educational philosophy is consciousness-based, holistic, honoring the emotional self, the soma or physiological self, and the spiritual dimension of our journey in this life. Our Counselors-in-Training are all supervised by independently licensed Counselors, Art Therapists, or Psychologists, so our clients are getting really great care from therapists and supervisors. They are really invested in making your experience meaningful, with successful outcome. You will not be a number, or a lost soul on a waiting list.
We are here in the true spirit of the helping professions.
Currently, we are on St. Michael's Drive, near Tecalote and Rob and Charlie's. As of January, 2016, we will be located on Campus, as the Tierra Nueva Counseling Center of Southwestern College.
Give us a call, or give our name to somebody you love who is having a hard time in some area of their life.
We care. We are good at what we do. We are affordable.
Thanks for passing the word…You can get ahold of us here:
Southwestern Counseling Center
St. Michael's Village West
Shopping Center
1628 St. Michael's Drive
Santa Fe, NM, 87505  Map
Please call for appointment
(505) 471 – 8575
You may also contact us by email:
Counsel@swc.edu
About the Moderator