Adam Karwoski is a member of the Southwestern College Board of Advisors. He specializes in Social Media and Higher Ed, as well as B2B Social Media
As I walk around the college campuses I visit, it's amazing how technology has consumed the student body.   The majority of students I see have their earphones plugged in and are texting at a record pace.  Tablets and smartphones are everywhere.  Yet when I look at the university websites or the landing pages for the different schools on campus, one piece of technology that is often missing is social media.
I've been to college websites where the graduate school or the school of marketing and communication have no social media presence whatsoever.  How can that be?  Their customer, their target audience, prospective students, use social media as a primary means of communication.  Facebook, Foursquare and YouTube are platforms they engage with almost hourly.  So why aren't the Deans, Provosts, Presidents and PR heads not taking advantage of this medium?  I wish I had the answer.  I've sat across from many them as they candidly dismiss it.   Is it age?  Is it foreign and overwhelming?  Is it money, time, budgets and priorities?  I can only speculate.
Let's look at what's possible with social media. First, what a valuable recruiting tool it can be.  You have the ability to identify the ideal student, connect with them directly AND connect with those within their circle of influence (parents, guidance counselors, friends and family members).  You can find out where they are, what they are saying, what they are interested in, who their responding to and topics (i.e. content) they are most responsive to.  If they are looking to increase student enrollment, social networks like Facebook and YouTube seem to me like a good place to start.
Second, alumni participation seems to be a constant challenge for most colleges and universities.  Where do alumni generally reside on the social web?  LinkedIn.  Their alumni are peppered all over corporate America, in Fortune 1000 companies or as entrepreneurs and small business owners.  If you want to increase alumni participation you have to increase alumni engagement and to do that, you have to know where they reside on the social web and choose  to connect and converse with them.  Conversations build relationships, relationships build trust and trust will build your business (i.e. student enrollment and alumni donors.)
Third, is there an institution of higher education that is not trying to build their brand?  I don't think so.  Social media has over 2 billion users which means the power and reach it has is stunning.  Your school projects an image on line and that image is your brand.  You either have a positive brand, a negative brand or no brand at all and two of these three are not good.  Not having a social media presence is as bad as having a negative online presence.  Brands project credibility and set you apart from others.  A brand is a uniform and consistent expression of your quality and value.  The key word there is consistent.  The brand you project must be consistent throughout every marketing channel available to use.  Overlooking social media could prove to be a long term and costly mistake.
Fourth, businesses in every community are using  social media.  They've been using networks like LinkedIn for years to identify and hire well educated, talented professionals who could add value to their company or organization.  B2C  (business to consumer) companies like Diet Coke and Ford, among many others, have found phenomenal success reaching their target audience via social media.  B2B (business to business) companies like Intel & IBM have as well.  And if you haven't heard of The Cupcake Stop, the first mobile gourmet cupcake shop (@Cupcakestop), then you're missing out on a great small business social media success story.   Bottom line, students want jobs and promising careers.  They need internships and externships.  They need to build relationships and uncover opportunities with those in the business community in order to make their investment in higher education worth while.  Social media provides that opportunity in spades.  Universities who create online communities where companies of every size can connect with the student body and offer them a future career will not only have an incredible story to tell their high school recruits but will have "brand champion alumni"  thanking them for an education and a student experience that impacted their lives forever.
Fifth, cost.  Now, anyone who tells you social media is free is full of hot air, it's not.  But it is extremely cost effective.  What does a school spend on collateral?  On advertising? Direct mail?  What does it cost to hire warm bodies and pay man hours to people who answer the phone, speak to students, parents, alumni and others when they could be having those conversations online in real time?  The investment you make in engaging your audience through social media is a lot less then other traditional methods I can guarantee you that.  I've heard the argument before,  "we don't have the budget for that".  Let me respond this way.  You can't harvest what you haven't planted.  You can't cut your way to growth.  Investing in social media now will enable you to leap frog your competition where as if you wait any longer, it will cost a heck of a lot more to catch up.
Erik Qualman's quote sums it up best, "We dont' have a choice as to whether we do social media, the question is how well we will do it." So who's doing it right?  Who is Best In Class?  You might be surprised.  This article, How 9 Greater Boston Area Schools Have Excelled at Social Media is aan excellent start.  Looking for an info-graphic to tell the story, I found three excellent ones from Genius Recruiter here.  I even came across a Twitter directory for Higher Education. Who knew? (Kudos to Florida State University's College of Communication and Information).  @FSUCCI
I've gotten to know Dr. James Nolan, President Southwestern College in Santa Fe, New Mexico and I have found his blogs on this topic incredibly fascinating and revealing.  He's one of the few leaders in Higher Ed that not only addresses the topic of social media but makes a compelling case of it's use as strategic in the long term growth and sustainability of colleges and universities across the globe.  Social Media, The Swiss Army Knife of Higher Education is the piece that first caught my attention and specifically this quote "Over the past two to three years, social media has become a primary tool and strategy for recruitment, for marketing, for development, for public relations, for alumni relations and for moving our unique school toward a "thought leadership" position."
So maybe it's worth while for the leadership at the collegiate level, the Deans of Students, Alumni, Admissions, the Provosts and Presidents, to step outside their offices, sit in the student unions and watch the students using the newest and latest technology in every shape, matter and form and ask themselves how they could better communicate with their target audience using platforms such as social media.  Ask them how they use it, ask them if their parents use it, ask them if the companies their parents work for use it.  Ladies and gentlemen, there is a tidal wave of opportunity that sits before you.  Is enrollment down?  Are donations flatlined or trending in the wrong direction?  Are your students hungry for jobs and concerned about graduating without a clear career opportunity in front of them?  Social Media can serve as a powerful tool to successfully overcome some of these challenges all schools are facing.  If you chose to ignore it, poo poo it, or treat it as a passing fad, this tidal wave of opportunity will quickly turn into a unsuspecting tsunami  that will leave your institution miles behind your competition and light years behind in advancing technology.
Wake up.  Sound the alarm.  Get engaged.  Think differently.  Embrace technology, embrace change and be a leader among your peers and one that others look to thee standard for social media best practices in higher education.  Ride the wve and take advantage of the opportunity that sits before you.  You'll look back three years from now and be glad you did (or furious that you didn't). –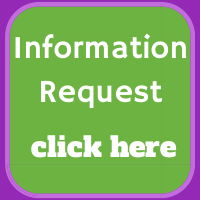 About the Moderator