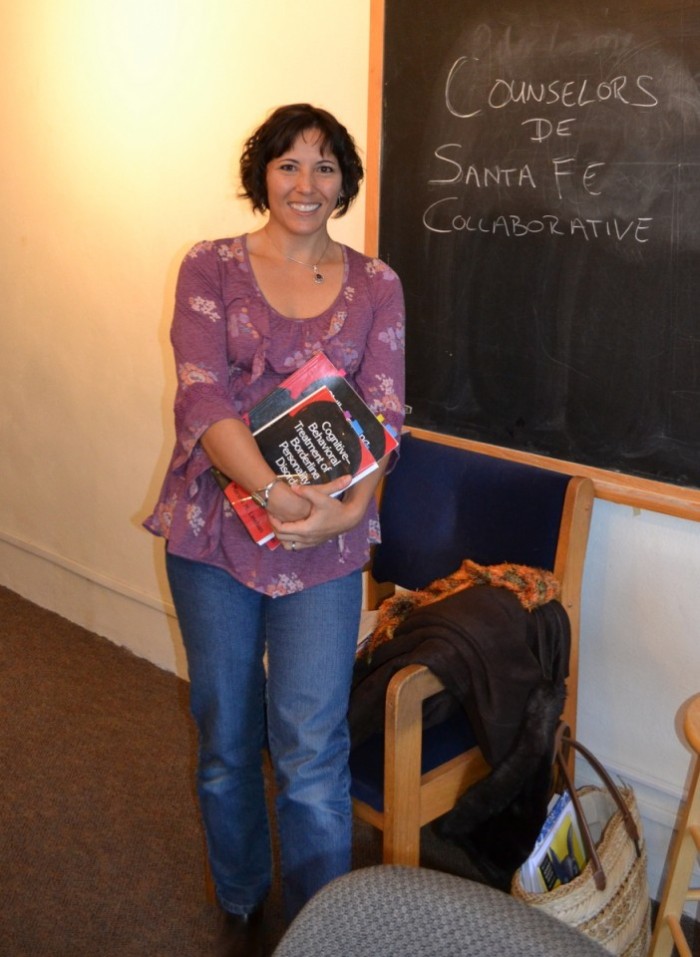 "Your Informed Consent Form is Out of Date–You Just Don't Know It Yet"
–by Laura Lansrud-Lopez
A primary responsibility of art therapists and mental health counselors is to protect our client's rights. We're tasked with the duty to communicate honestly, clearly, compassionately, and with integrity from the outset about limits to confidentiality, the potential risks and benefits of counseling, our policies, the scope of our practice, and what to expect from the therapeutic relationship.
From an ethical and legal perspective, a client can't make a truly informed decision about participating in counseling without this information. We know this. We learned it in the first Professional Ethics course we had as students.
But what IS new, and what many of us increasingly encounter in practice, is the impact on client rights this social media groundswell and recent advances in communication technology have ushered in… or thrust upon us.
We now live in a world where instantaneous connectivity is assumed, ambient transmission of private experience is normal, an active online presence is expected, transparency is valued, and the blending of personal and professional boundaries has made distinction between the two passé.
Navigating this territory can be challenging even for those of us who embrace technology and strive for an awake, aware, and conscious online presence. Even the most internet savvy therapists may not foresee the potential impact new technological developments may have on a client's rights or the client-therapist relationship.
We will all make mistakes in this uncharted territory, but hopefully we'll also learn from them, repair what needs to be repaired, and move forward without spiraling into fear, risk-management mode, and "lower-self" decision making.
That being said, there has been some exploration of this place where social media meets clients' rights by clinicians such as Dr. Ofer Zur, founder of the Zur Institute, and Dr. Keeley Kolmes, a San Franscisco psychologist. Below are four such areas I encourage art therapists and mental health counselors to include on their informed consent:
1) Email. For many of us, email is a natural and routine part of our lives, and likely you have already addressed this on your informed consent document, added a standard "Confidentiality Notice" disclaimer under your outgoing email signature, and incorporated ethical practices for organizing and storing email correspondence. Congratulations! You may skip to item #2. But I have it on good authority the topic of email is sometimes absent from informed consent practices.
How and when will you respond to client email? Is client email private and confidential? Are email messages part of the clinical record? Can your client contact you via email in times of crisis or for support between sessions?
First of all, unencrypted email is neither private nor confidential. In fact, it is one of the least secure ways to communicate. If you're unsure whether or not your email is encrypted, then it's not. Encryption software is available, but must be installed on both the sender and recipient computers.
Employers may legally view email correspondence sent or received from a company computer or assigned email address, and may or may not have informed their employees about this limit to privacy.
However, even email sent on a privately owned computer stops at different ISP servers, leaving a "footprint" at each, on its way from a sender's "outbox" to the recipient "inbox." Deleting a message from your inbox does not actually delete the message. Multiple copies remain "out there," and can be accessed by law enforcement, ISP technicians, and, well, hackers.
Does this mean you shouldn't send or receive email communication from clients? No, it just means your clients need to know that email isn't secure before they can make and informed decision about whether or not to use this method for communicating with you.
You will also want to let your clients know how frequently you check your messages, how timely they can expect you to respond, and that their messages will be included as part of the clinical record along with progress notes and treatment plans.
While email is still widely used, the recent explosion of smartphone use is increasingly moving it to "old school" territory. The faster, and therefore preferable, mode of communication on the rise is…
2) Text messaging. If you have a cell phone and use it for business calls, sooner or later you will receive texts, or SMS messages, from your clients. How will you respond? Are text messages private and confidential? Are texts part of the client's clinical record? Will you be available by text in times of crisis or to provide support between sessions? How will you protect client identity on your phone?
No doubt some practitioners may staunchly refuse to text with clients, some may only allow texts for modifying or scheduling appointments, but others, especially those of us working with youth, find such rigid refusal to use texting for communication with clients unrealistic and at times unhelpful.
Whatever your stance on texts, your clients have the right to be informed that, as with email, their text messages are not secure (there are encryption apps available for the iPhone, but I don't endorse their use to guarantee confidentiality or privacy). Clients also have a right to be informed that texts will be included in their records and are subject to the same limits of confidentiality as other clinical content.
Sample informed consent statement addressing electronic communications and records:
Electronic Communications: I cannot ensure the confidentiality of any form of communication through electronic media, including text messages. You are also advised that any email sent to me via computer in a work-place environment is legally accessible by an employer. If you prefer to communicate via email or text messaging for issues regarding scheduling or cancellations, I will do so. While I may try to return messages in a timely manner, I cannot guarantee immediate response and request that you do not use these methods of communication to discuss therapeutic content and/or request assistance for emergencies.
I am ethically and legally obligated to maintain records of each time we meet, talk on the phone, or correspond via electronic communication such as email or text messaging. These records include a brief synopsis of the conversation along with any observations or plans for the next meeting. A judge can subpoena your records for a variety of reasons, and if this happens, I must comply.
3) Social Networking. Sites such as Facebook and Google+ are designed to help users connect and interact with family, friends, colleagues, and acquaintances. Sites such as Twitter and Pinterest allow people you may not know to view or "follow" your posts as well as those you've invited.
These, and many other social media sites not listed here, are places where our various role-defined compartments can be challenged, blurred, and re-evaluated. For those who prefer rigidly defined and well guarded personal and professional boundaries, social networking sites may be very uncomfortable. For others, this new territory for sharing meaningful content, images, and ideas with colleagues, friends, and countless others alike may be liberating. The possibilities for creating community and developing collaborations are vast and unprecedented.
If you are active in social networking, how will you respond to a "friend" request from a former client? How will you address a current art therapy client following your Pinterest board? Would you give a LinkedIn recommendation to a supervisee?
It may be awkward for your client to suddenly see your picture listed under "people you may know" on Facebook. A client who sends a "friend" request may feel rejected by a refusal, or worse, no response. A client who follows your Twitter feed may not have considered the potential impact to his own privacy.
Our clients have the right to know up-front what our policies are regarding social networking and interacting online. They have a right to know what behavior they can expect from us if such an interaction occurs.
Sample informed consent statement from Dr. Keeley Kolmes' "Social Media Policy" (http://drkkolmes.com/):
Friending: I do not accept friend or contact requests from current or former clients on any social networking site (Facebook, LinkedIn, etc). I believe that adding clients as friends or contacts on these sites can compromise your confidentiality and our respective privacy. It may also blur the boundaries of our therapeutic relationship. If you have questions about this, please bring them up when we meet and we can talk more about it.
4) Internet searches. Otherwise known as "Googling," we use search engines to scan the internet for… everything. And our clients use search engines to find us (and sometimes anything else about us that has been published or posted). But do we do searches on our clients? Under what circumstances might we do so? Will we request informed consent before doing an internet search?
The ethical issues surrounding therapists' online presence and how we might manage our deliberate and unintentional self-disclosure, level of transparency, privacy, and professional boundaries is multifaceted and fascinating, but too large a topic to tackle here. (Dr. Ofer Zur has written much on this subject – www.zurinstitute.com)
Regardless of how offensive, innocuous, or irrelevant the idea of being "Googled" may seem to our clients, they have the right to know from the outset where we stand, whether or not we may use this tool in our practice, and under what circumstances.
Sample informed consent statement addressing internet searches:
Internet Searches: While my present or potential clients might conduct online searches about my practice and/or me, I do not search my clients with Google, Facebook, or other search engines unless there is a clinical need to do so, as in the case of a crisis or to assure your physical wellbeing. If clients ask me to conduct such searches or review their websites or profiles and I deem that it might be helpful, I will consider it on a case by case basis and only after discussing possible impacts to our professional relationship and your privacy.
The intersection of social media and client rights is a hot topic, and while some clinicians such as Drs. Zur and Kolmes have written much on the subject, there remains much uncharted territory. The process of developing one's own office policy, social media policy, and informed consent has several steps: 1) educate yourself about the issues, 2) review your professional ethical guidelines, 3) determine your stance regarding the issues, and 4) convey your stance and from the outset so your clients may have all the information they need to make an informed decision.
The ethical issues surrounding therapists' online presence and how we might manage our deliberate and unintentional self-disclosure, level of transparency, privacy, professional boundaries, and other related facets of social media involvement is multifaceted and fascinating, but too large a topic to tackle here. Drs. Ofer Zur and Keeley Kolmes have written much on this subject, and Dr. James Nolan and Laura Lansrud-López offer an "Ethics and Social Media" workshop at Southwestern College which examines the ethical considerations, complexities, and possibilities of being awake, aware, and informed in the digital age.
Alumna, Faculty Member, and Trustee of Southwestern College, Santa Fe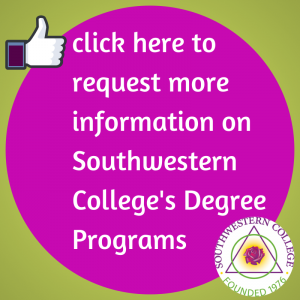 About the Moderator