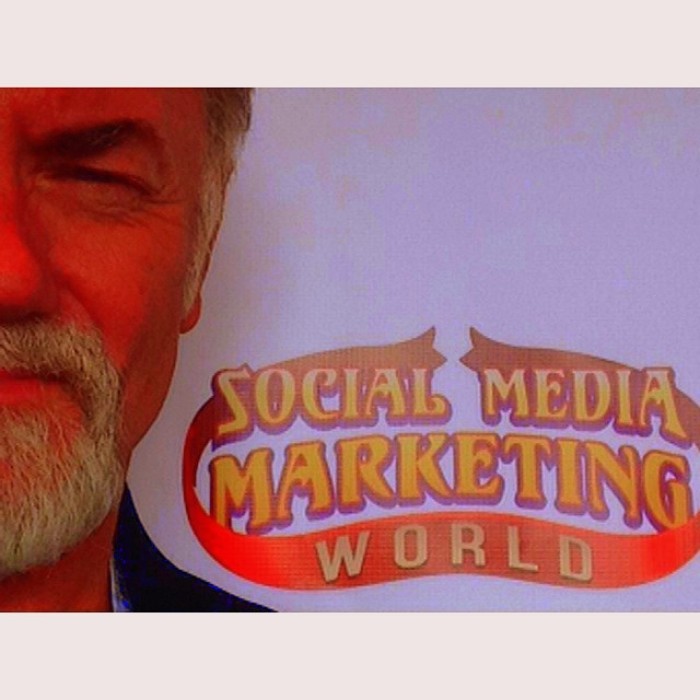 There are over two thousand of us, from more than forty countries, converging on San Diego's Manchester Hyatt for the Social Media Marketing World conference. We live at the insane edge of a human revolution, and we are all eager and willing to jump from this bluff and fly…
Appropriately enough, we begin tonight on an aircraft carrier, then tomorrow, 6 AM, there is a power networking walk to begin days of back to back hashtagging, Tweeting, Pinning, Instagramming meetups.
Of course the world is crazy, but delightfully so. Nothing makes sense anymore, but I have long given that up as a state worth pursuing. Trying to make something make sense is a western power-over move, a control move, an effort to shoehorn the ineffable into a box and name it. White Guys especially love this stuff. Time to get over it.
I don't ask that this conference, this gaggle of sweet lunatics,  make sense, only that it amaze me, and delight me, and blow my mind. I have a feeling that will not be such a tall order, here in the San Diego Harbor, with over two thousand of the craziest and brightest in the world all converging to put a dent in the universe…
President Nolan
#smmw14
About the Moderator