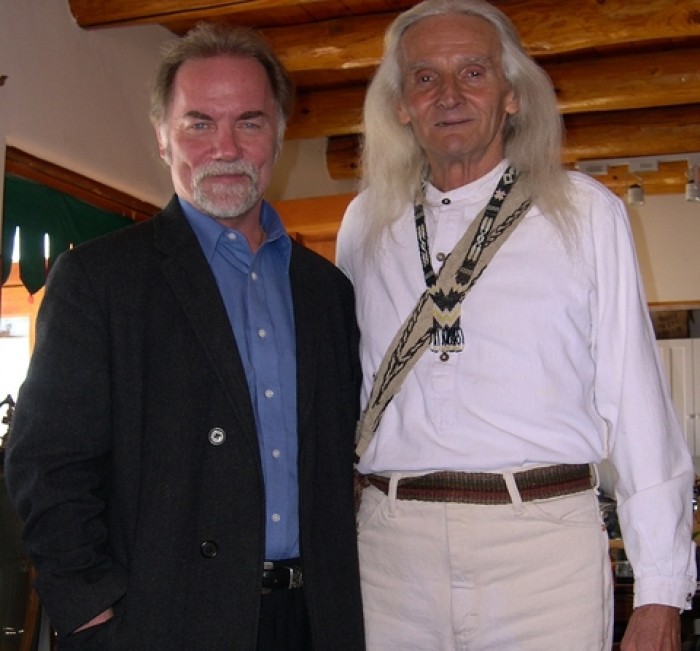 Southwestern College Santa Fe Board of Advisors
Southwestern College has a truly remarkable Board of Advisors. At a small graduate institution in a small-ish town, I knew we would never find the diversity of voices and experience we needed to help guide our school toward  the greatest possible inclusivity. Indeed, the Higher Learning Commission, who loves us, and has now accredited us twice, for ten years each time, once told us we ran the risk of becoming insular. "Yours is a unique institution, but your problems are not unique. You need to get out more, talk to people, consult with people out in the world who have insights to offer." So I created the Board of Advisors.
The selection of Advisors is intentional. We know who and what we have at the College, and we know what demographics, skill sets and professional experience bases are under-represented. When we simply cannot find a Trustee or a faculty member to represent an important constituency, we make a point of finding an Advisor, because unlike Trustees or faculty member, Advisors do not have to live around here, or even come to meetings here. They just have to be available for consultation in their areas of expertise and experience when the College needs them. That can be on email, Facebook, telephone, at a conference. It allows us great flexibility.
An important aspect of diversity is to get a variety of viewpoints represented. We have Republicans and non-voters, traditional academics and andragogical iconoclasts; we have the former President of the division of Military Psychology, and a Chickasaw/Choctaw Elder/Healer, both of whom, amazingly, were Special Forces guys in the Vietnam era.
Billy Ryan and Leslie Gentile are childhood friends, now CEO of a medical company and an attorney, respectively, with lots of knowledge to share when the College runs up against one or the other of those worlds. Cathy Malchiodi, Gretchen Miller and Fiona Chang are three powerhouses in the Art Therapy world, especially online, and Fiona in Asia. They have created huge online communities in Facebook, Linked-In and elsewhere. They often share views that deviate from mainstream, which makes them invaluable in helping Southwestern College understand what the issues are out there in the professional communities. How they accumulate and share all the knowledge and news they amass is anyone's guess. As Advisors, they are gold.
Lewis Mehl-Madrona , Stephen Wall & Sequoyah Trueblood bring Native American sensibilities and conscience. Other Advisors are communications experts, fund-raising specialists, Shamanic practitioners, Energy Healers, development guys, Higher Education professionals, online education specialists and on and on. Then there's Ron Hughes, who authored a book on Quimby's writings. We were founded as "Quimby College." What an honor to have Ron….
You simply have to take a look at this page. These are amazing people, and they care enough about Southwestern College to be Advisors. We at Southwestern College should be appreciative and proud that they do.
Perhaps you know someone who should be on our Board of Advisors. If so, please contact me and tell me about that. We can always use greater diversity and wisdom to help move this Light Action called Southwestern College deeper into the 21st Century.
Come visit our Advisors page.
About the Moderator