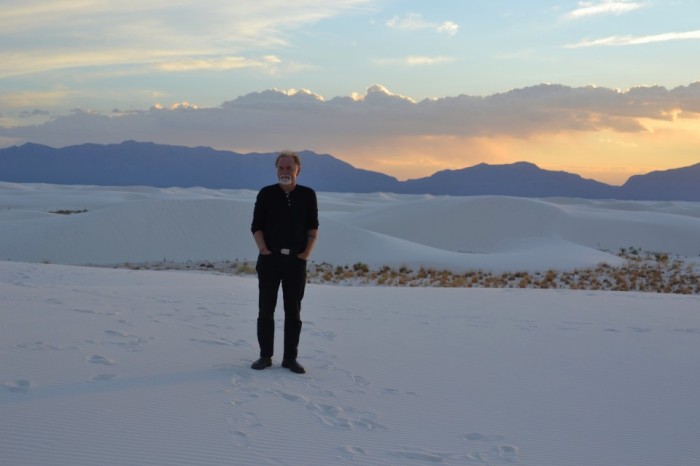 Of course, INFPs and ENFPs are the most commonly found Myers-Briggs types in the helping professions. However, there are many Counseling and Art Therapy programs that are not quintessentially NFP, and/or are housed in universities that have decidedly different sensibilities. Ohio State? Nope. Probably ESFJ. The east coast universities? Probably closer to ESTJ.
Antioch might be an INFP.
Southwestern College in Santa Fe most certainly is. And even though I am a dyed-in-the-wool "I", I have a very "E" job—the president. I have to bridge us to the outside world. But I can't begin to tell you how many people, even in Santa Fe, have never even heard of Southwestern College. We've been accredited since 1996, and in Santa Fe since 1980. And old time Santa Feans still sometimes say "I'm not really familiar with Southwestern…"
Well, as my INFP readers know, the INFP is quiet, we keep to ourselves a lot; at the school we do ceremony, introspect, don't call attention to ourselves unnecessarily, value silent reflection over having chatter-y classrooms where students compete to sound smarter than the next guy.
We're thoughtful. So my "E" role is not the easiest job in the world. That's part of why I am so active on social media, where I find it easier to get in touch with some "E" energy.
At Southwestern College, we're transpersonal, transformational, holistic, integrative. We know what the purported "evidence" is in "evidence-based practice", but we don't hold it up as our bible. "But it's in the journals—you can read it!" Yeah, we are much more likely to look to our own Inner Knower and Inner Teacher, neither of whom reads the "evidence-based literature." (We prefer practice-based evidence to evidence-based practice…)
We move intuitively, attune to the energy in the room or field, align with our highest self (or try like the dickens), so the information that comes in through the five senses is not, for us, the highest order of information available. And Art Therapists are always looking for the story behind the image, the story beyond words.
Believe it or not, there are Art Therapy and Counseling programs that appear to have dominant T and J functions. They really think people can be sorted into categories according to their "disorder" or "mental illness", and that the size of the raindrops in your painting can tell me if you have been sexually abused or not. Holy cow.
Not us. Southwestern College is heart-based, start to finish. We have plenty of academic rigor, but we also know that, especially in this profession, the "F" function is at the core of the therapeutic relationship, and central to empathetic attunement. Plenty of "T", where appropriate, but a decided balance in the direction of the "F" function, in my opinion.
Finally, at Southwestern College, Santa Fe, we honor all spiritual and clinical lineages, and do not believe that truth resides in any particular one, but overlaps and is shared by all. That puts us square in the "P" realm. Some schools or programs are psychoanalytic, or cognitive-behavioral, or Buddhist, or what have you. We welcome everybody except the dogmatist, who would not do well here.
Speaking personally, when a school, or a program, or even a clinician, is aligned with, and sees everything from the perspective of one school or theory only, I find it kind of scary, as it means that everything else is being left out. Ernest Holmes, founder of what is now called the Center for Spiritual Living, referred to himself as "open at the top", which is to say, open to new information coming in all the time. Closed at the top sounds like dogma, and that always makes me nervous. There is always new information coming in. That is why we are on DSM 5, and probably not far away from a revision of that already much-maligned book. There is not room to be too certain about what one thinks one knows, and at Southwestern College, we are focused more on processes, ways of knowing, than about arguing what, precisely, is "the truth."
So, that is us. We invite Myers-Briggs profiles of every type, and indeed, most of them are represented here in the student body. But as an organization, I would call us an INFP, at least for now. I am working up a little collective "E" by writing so many blogs, but tonight I am doing so alone, from my living room, in front of the fire place, so there is still a nice little "I" environment holding this E-Shout out to the world about a most unique school at the foot of the Sangre de Cristo Mountains in Santa Fe, New Mexico…
Warmly,
Jim Nolan
President, Southwestern College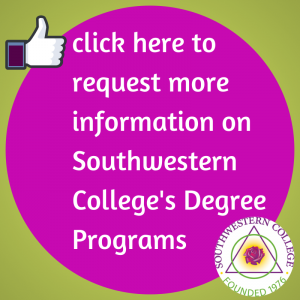 About the Moderator