Southwestern College and Harry Potter : A Hogwarts for adult counseling students.
If there is magic in any school it is definitely at Southwestern College. This school is a calling heard and felt by many who want to become healers (counselors, art therapists), looking for a higher level of consciousness in connection with a unique, cutting edge education that promotes personal growth while becoming a therapist.
Southwestern College is nestled on an enchanted campus (after all, New Mexico is the land of enchantment) reminiscent of a cozy little Hogwarts in a Santa Fe styled adobe building. Upon my first visit to the school I instantly thought this school is not a big cold institution of knowledge, rather this school is a cozy home of wisdom.This fully accredited counseling and art therapy graduate school is perhaps the only school in the world where you will experience sage smudging in the classroom, assembling altars, and Native American pipe ceremonies, to name a few of the more unusual offerings. You get the accredited modern counseling education in a experiential form with a touch of what I like to call Southwestern College Magic. You get to learn about chakras, auras, shamanism, and the heart, soul, and spirit of the healing arts in counseling. This is also possibly the only school in the world where you can take a Native American Vision Quest for a credited class. I recently took the Vision Quest class and to say the very least, it changed my life, made me a better person, wiped out any lingering depression and anxiety left over from yesteryears, and was a truly healing experience that I highly recommend. Southwestern College offers all the grounded coursework to become a licensed counselor and/or art therapist with a teaching of ancient wisdoms and traditions rendering a uniquely magic education that you won't find anywhere else.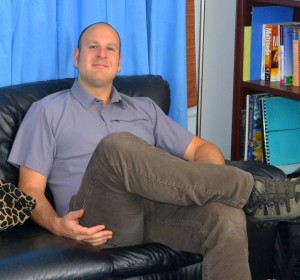 Now let's talk students and staff… if you're a spiritual person with an open heart and mind who feels a calling to be a healer through counseling and/or art therapy, this school will feel like home. Students come here from all different walks of life, cultures, backgrounds, ages, etc, and are here because they felt a calling to go to this unique home of wisdom to become a counselor and or art therapist. People tend to have dreams about the school, and quirky adventures on their trips moving out to Santa Fe. New Mexico is indeed called the land of enchantment, and Southwestern College is to me the school of enchantment–you tend to pick up on this when attending classes here and spending time on the school's beautiful, friendly, and welcoming campus. There is a real unity and tight knit community of students here that I've never experienced at any other college.
As for the professors and staff,  I'll start out by saying I've never been around more friendly, open-minded, open-hearted, easy to approach, non-egotistical, humble professionals. Jim Nolan, the school president, walks with a wizardly strut and twinkle in his eyes, and if he didn't shave or get a haircut for the next 10 years he could easily be Albus Dumbledore. Jim has the experience and wisdom of the field of counseling and psychology that is truly wizardly.
I kept thinking to myself "this school needs a professor Snape", but then something occurred to me… the brilliant professor and vice president of Southwestern College Katherine Ninos, with her long black hair and matching attire makes aroma therapy potions from essential oils that she brings to class–perhaps she could be professor Snape's long lost cousin or sister, since Snape was Hogwarts' master of potion making! Professor Snape is my favorite character from Harry Potter, so I was especially excited when I came to the above realization.
The teachers' expertise, experiences, and wisdom at this school are profound and add a touch of "magic" that you really can't get at any other school anywhere else. I could not be happier studying here, and would not rather be anywhere else in the world. I'm in my third quarter of my 1st year in the counseling program, and have felt a deep healing that is changing my life for the better. I find the more of myself that I open up and invest into studying and healing at this school, the more the school transforms me into the person and healer I want to be, and am becoming.
Sylvan Schneider is a Counseling student who sees magic where it is, and creates magic where it was not…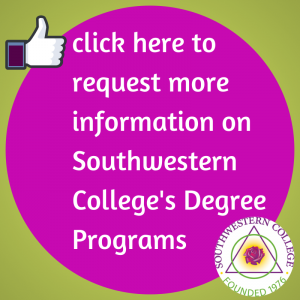 About the Moderator