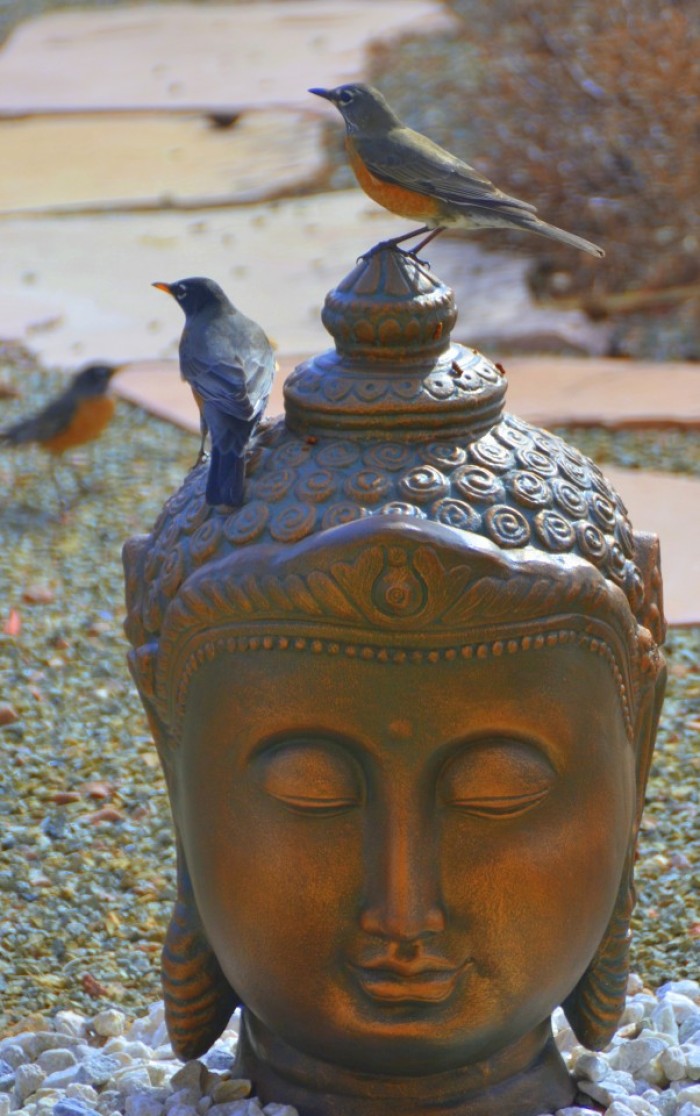 Part Two:
Language can be a complicated thing. At Southwestern College, we continue to reach for the best language we can find to describe what we do. We call our program holistic, or integrative. We also use the term "spiritually-sourced"; that term probably requires some unpacking.
At Southwestern College, we REGULARLY enroll students whose primary meaning-practice is Buddhism, or New Thought, or Christianity, or Earth-Based, or Judaism, or Soul-Based, or Unspecified/Spiritual, or any number of variations. Our emphasis, when we say "spiritually-sourced", is on one's recognition, from whatever lineage base, with whatever language, that there is a "big picture" level of the universe to which we are all connected in some meaningful way—we are all part of something much bigger than ourselves, and certainly much bigger than our personalities, or egos. Some people call that transpersonal, some might say it is "metaphysical." Some refer to One-ness, some to Divinity, some to Source Energy, Some to God, some to The Big Idea. We just call it Southwestern College.
Our underlying principle is that, whatever you call ANY of that, whatever language resonates for you, that the study of fellow human beings and their journey in this life is a sacred path to which some of us are called. We recognize that we, as therapists, do not "fix broken people", we do not "cure symptoms", we are not anybody's guru, nor anybody's savior, and we are not better than anybody else. We got into this field to help witness and guide other people through part of their own journey through themselves, in an effort for them to find and create meaning in their lives, and to live more satisfying lives, as defined by them, not us.
During your studies at Southwestern College, you will become grounded in your own belief and value system, and will have many opportunities to discover what exactly that system looks like. And it will change over time, of course, but part of your education here will be learning how to transform your vision and yourself as new experiences inform your journey.
So, it is important to point out, and reiterate—your own personal and spiritual growth becomes a big part of what you bring to your clinical work the second year and beyond…
I hope that helps you decide if Southwestern College is a stop on your destiny train…
About the Moderator