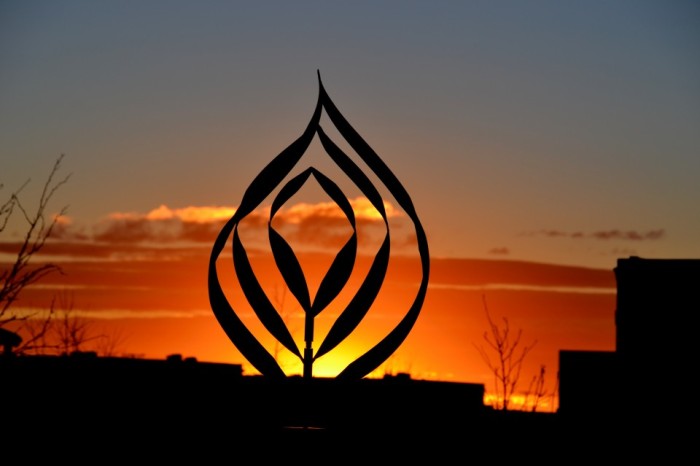 Southwestern College (Santa Fe) is Not Just a Graduate School:
It is a Calling
— by President Jim Nolan
Every master's degree program in Counseling has to offer a similar core of courses to be accredited, or recognized by licensing boards–these courses include  stuff like Professional Ethics, Counseling Theory and Practice, Group Dynamics and so on. So what distinguishes one program or school from another? That is the topic of this Five Part Blog Series, called "Southwestern College is a Calling."
Part One: A Brave New World View
Let's start at the top, in the center. Most schools won't even mention their mission, because it reads "Blah, Blah, Blah", and because it has to cover the university's dental school, the nuclear engineering department, and its undergrad programs. At Southwestern College, we do one thing, and we do it with a laser focus. We develop the highest quality helping professionals possible. Our mission statement reads "Transforming Consciousness through Education." We are aiming high, and we are doing NOTHING that does not serve that goal. We intend to help transform our students, their clients, and the world.
Ours is a radical departure from traditional educational models, the goal of which is to "teach" you some information (that is, "download content") and ask you to repeat it back in papers, with references (they do not want to hear what YOU have to say—they only want to hear from smart people—no "first person" writing, please…) Then they give you a few opportunities to practice what you have been "taught", and send you off to make a living. Such a deal.
Of course we cover the content, but you could read much of that on your own, off some website, and learn about the DSM on YouTube. Our goal is not to load you up with theories, some so-called "evidence", and ask you to internalize all of that as your own. That is NOT graduate school. I don't know what it is, but it is NOT graduate school. Or it SHOULDN'T be, at any rate…
Instead, we encourage, challenge, and virtually insist, that you engage widely diversified materials experientially (more about that part later), deeply, and cultivate your own Inner Teacher, Inner Knower, Higher Self, to discover what is true for you, based on your own experience and intuitions and knowings. From the inside out, organically, not in a pre-ordained way, you create your own belief system about this field, and about how you want to be a part of it. We have no idea what that will be for you, but we will totally support you as you find out for yourself.
I hope you can feel how different our approach is. Freedom to become who are meant to become.  Big.
You stretch and grow during such a process like you wouldn't believe. I have heard a lot of students say during our graduation ceremonies their own variation of "This school allowed me to become the person I wanted to be—the person I am."
We challenge your belief systems (and our own!) so that you are freed from cultural, familial trances, or dogma, and arrive at an intentional, consciously discovered alignment with your own inner truth. From such a place, with such newly cultivated "inner authority", you are able to be a conscious agent of change, one aligned with your own beliefs and values. You will not be thrown by, nor in fear of, differing world views of your clients. You can become curious rather than defended, grounded in your own experience rather than just trying to apply the pet theories of a few professors or supervisors.
Now THAT is how to develop professional Counselors. That is huge. We even require that you be in therapy during your program, because so much comes up for people as they move through a process of authentication. The primary agent of change will not be "the stuff we taught you"—the primary agent of change will be "Who You Have Become as a Person"…
In Part Two of this series, I will talk address the obvious next questions: "Who Teaches at Southwestern College?", and "What Does "Experiential Learning" Mean, Exactly?"
In Part Three, I address "What It Means that Southwestern College is Holistic, Integrative, Spiritually-Sourced."
In Part Four, I address "Clinical Work and Diverse Clients", and in Part Five "Why Southwestern College's Professional Certificates Make You More Competitive in the Job Market." I even give a plug for why it is the greatest decision ever to choose to do your graduate studies in Santa Fe, New Mexico, a destination city for world travelers and seekers.
We have a lot to cover, but this is everything you should want to know before you make the huge commitment to graduate school. At Southwestern College, we are transparent and work with you to make the best decision possible. This blog series is a testimonial to that…
Warmly,
President Jim Nolan
http://drjamesmichaelnolan.com
About the Moderator