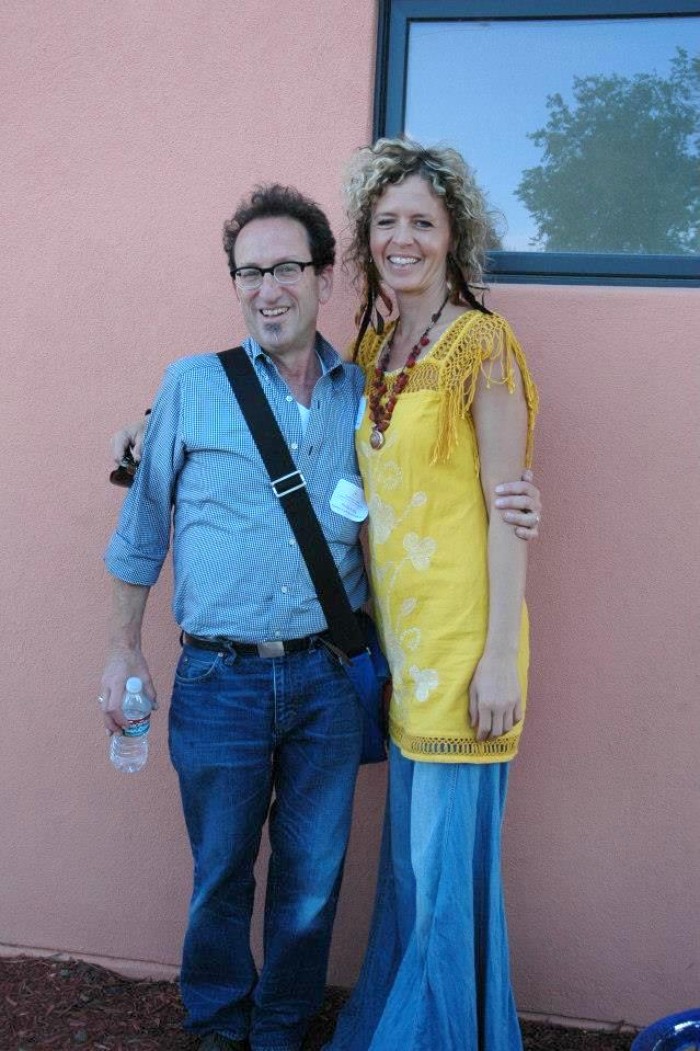 The Best Graduate School in the United States!
 OK, I am biased a little bit…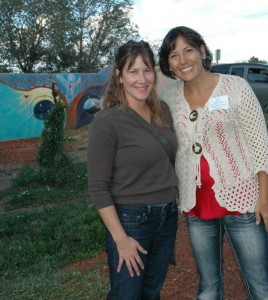 This afternoon, at Southwestern College we held an event to honor the Alumni of the school. It was very moving. About 130 people RSVP'd, and ultimately, I have no idea how many showed up, as they were spread all over the campus and enjoying the gorgeous weather hither and yon. But I would guess more than 120, on a gorgeous, breezy New Mexico afternoon…
To hear stories from graduates who spanned over three plus decades of Quimby/Southwestern College history, telling the new students and the faculty how much Southwestern College changed their lives, was just heart-warming. If I were a new student, I would be so inspired by these stories, and I would be feeling like I made the right decision to come to Santa Fe and to Southwestern College…
Laura Bassett (alumna and trustee) led a lot of people in a creative exercise to create prayer flags, and I believe that beautiful co-creation will hang in the student lounge, once we get everyone who wants to contribute to do so. It will be really, really cool, and carry the meaning and energy of the event.
Thanks to the Board of Trustees, especially Dr. Michael Johll, who helped to fund this event, and thanks to all who participated and enjoyed a great fall afternoon in Santa Fe…
The College is on a wonderful track—we could all feel it yesterday….Onward…
Jim Nolan
(Photos from Claudia Escareno-Clark)
About the Moderator