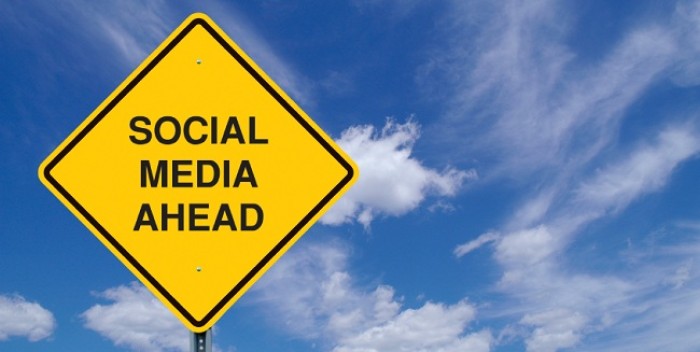 Southwestern College's Social Media Coaching Conversations…
 –for students, alumni, faculty & staff of Southwestern College
–by Jim Nolan, President, Southwestern College
Conversation Number One: Intro & Facebook
Over the past several years, I have made a valiant effort to put Southwestern College on the Social Media map. As you probably know, Social Media has become an increasingly powerful tool for building community, sharing information, networking, and for marketing, albeit in a profoundly new way. (Currently, on April 18th, 2013, I am at a conference in Washington DC, where professionals from scores of universities, along with representatives from the Chronicle of Higher Education and InsideHigherEd, are studying and discussing this very phenomenon…)
In a very short time, SWC has gone from spending a lot of money on print ads (sometimes to the tune of $3-4K for one ad in Ode Magazine, or Utne Reader, for example) to focusing almost exclusively on "web-based marketing." I cannot over-emphasize the profundity of this shift, as it took us from being in a "spending match" with Naropa, CIIS, and other competitors (a spending match I could never win), to a more even playing field in which it is more a matter of commitment, willingness to work hard, energy level, engaging sophisticated consultants and advisors, and self-education in the area of Social Media. I feel very confident on that playing field, and it changes everything for a school our size.
Southwestern College Students and Alumni Getting Interested…
Increasingly, even at non tech-y Southwestern College, students and colleagues come and ask me how they can begin to explore Social Media in more depth, often with the purpose of building an online presence, and promoting their own counseling and art therapy practices. Some, perhaps, will use their knowledge to make themselves more valuable at their agencies, where they will be in a position to contribute to the social media presence of those agencies. (Ahem….Really good idea.) Whatever their reasons, I am delighted that students and alumni are becoming interested in Social Media–that is really smart. And, every guru in the field is clear: "Build your online presence well before you NEED it." It takes time to build a seasoned presence with a nice patina on it that does NOT look like you built it last night. You have seen those. You want a presence with character, one that draws a lot of interest.
SWC's Social Media Coaching Conversations Series
This series of writings will offer an overview of some of the primary social media platforms, as well as some concepts with which any somewhat serious professional might want to be familiar, perhaps conversant and perhaps even expert. While the first offerings in this conversation will be somewhat elementary, I will try to continue offering a range of coaching tips for all levels of sophistication and purposes. I see this series not as an event, but as an ongoing conversation with the Southwestern College Community. I hope, too, to have guest bloggers who have expertise beyond mine, or in areas in which I have little experience or knowledge.
I am going to divide these conversations into categories in terms of which of the topics seem most important to me, recognizing that anybody else might divide or rank them differently. And this ongoing conversation may change over time. We will see…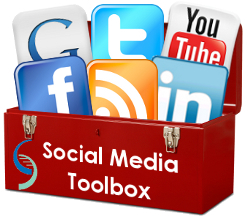 Group 1: Facebook, Linked In, Blogging, Website
Group 2: Thought Leadership, Authority Sites, Keywords, Analytics
Group 3: Twitter, Pinterest, Google Plus, Hootsuite
Group 4: Google Alert, Twilert, Stuff You Can Buy
Group 5: Other platforms (Scoop It, StumbleUpon, Tumblr, Klout, Vimeo and so on)
No doubt there will be more topics, but this is what is on my immediate radar screen as I write today.
Let me say from the get-go that I am not selling anything, and if somebody feels I am over-valuing a platform, or ignoring another, it may be more about my own familiarity with them than anything else. Your particular situation, or personality, or product may dictate a completely different set of priorities and interests.
I also want to say that, with every single platform that has come along, no exceptions, I thought they were just plain worthless and stupid when I was first exposed. That is humbling. Of course, I have come to appreciate all of them, though I use some much more than others, either due to my own preference, or to my goals for being on Social Media in the first place. So if you find yourself feeling really skeptical or negative about any one of these, you would have a lot of company. Don't worry about it.
Facebook:
I am in a national conference workshop this very morning, and a Social Media "thought leader" keeps repeatedly saying "I hate Facebook." I have no idea why he feels compelled to keep saying that, as it is irrelevant and has nothing to do with whether it is a useful tool, which he repeatedly acknowledges it is, right after he says he hates it. That's what happens when older guys get into this business. I am seeing it in another guy at this conference who goes on and on about how he is not a Pinterest fan. That is like saying "I don't like the colors forest green or magenta." These are tools. "I don't like ballpeen hammers." Yeah, until you get to a task where that is exactly what you need. Stay open-minded. Southwestern College LOVES Facebook and Pinterest as tools to tell our story…
So, Facebook.
Here's the deal. There are a billion people on Facebook. No, literally—not like zillions or jillions. A literal billion. There is no communicational, or networking, or community-building phenomenon remotely like it in the history of the world. Let that statement sink in. There are still a (thankfully rapidly decreasing) number of professional people out there who still hold the fantasy that they are on moral high ground, somehow, for renouncing Facebook. Or you hear the thinly veiled arrogance of "I don't have the TIME for that kind of crap", as if their lives are full of personal meetings with the Beatles and making million dollar deals on Wall Street, and they are staggeringly more important and interesting than you. But they are in the minority, and do not really see that at this point in time, that is like taking a stand against using the telephone. It is just silly. Unless you are a logger in the Yukon, and just do not need it, and it does not interest you. Maybe then. Maybe not even then. I bet Yukon loggers tweet their brains out.
You already know what Facebook is, sort of. A few things, though. You have to decide if you want a personal page or a business page for your practice, or online presence. It would be a really good thing if you could decide that early. And, of course, they are not mutually exclusive. You just have to try to get clear. If your personal and business page are one and the same, do you "friend" your high school buddies, who might post on your wall "Jesus, Larry, what the hell happened to your hair, bro?" and the like. It happens.
If you are going to discuss professional and personal themes related to your work, such as Psychology, Spirituality, the Bhagavad Gita, New Thought, Ram Das, Energy Medicine, or whatever, and your wall has postings for eclectic and metaphysical Facebook (or other) sites, you may have the experience I had of my brother (who was having family conversations about my Social Media postings) telling me "You sound like a cult leader." (I was actually posting about Phineas Quimby.) (No, bro, your mind just doesn't get out and about much…)
But you see what I mean? Is Aunt Melba June going to read your wall and pray for you? How about your ex with whom you share child custody? OK if she or he reads all your stuff? You have to think these things through. How transparent do you want to be? This stuff is up for all the world to see, and it and it can be forever, even though you think you deleted something. I see students on Facebook talking to their friends about drinking, or something wild and crazy—but they forget that they are not TARGETING ONLY their friends—all of their professors, their clinical supervisors, the President of Southwestern College, are reading those posts too.
Whoops.
Might want to think about that stuff.
There are few clear rights and wrongs. But you have to be intentional, conscious and aware, as you make decisions about how you will appear online, on Social Media.
Groups
Facebook has a jillion groups (OK, that is jillions with a "J"—I don't know how many it has, but lots.) I belong to groups that are passionate about Wire-Haired Fox Terriers, Steel Guitars, Ganesha, Art Therapy, Consciousness, and on and on and on. Great places to listen (more about "listening" later), and letting people know who you are, and possibly becoming a "thought leader" (more about THAT later). You should look around, see what interests you. Discussion Groups are popular on Linked In as well.
You can buy Facebook Ads, which can really be helpful in promoting your site. I'll say more about them later in the "Stuff you can buy" section.
You Have to Show Up
I will say this about Facebook, but it is equally true about other platforms as well: If you are not going to check in and show up regularly, respond to other people, post updates, put up photos, or engage in any discussion groups, for whatever reasons (time, privacy, hate to write), you may be better off not starting an account at all. When committed and "serious" Social Media people, myself included, see that you have Facebook, Linked In, or Pinterest accounts, and there is very little on them, and no ongoing action, and your last post was three weeks ago–you don't appear neutral to us. Let me just say it—you look bad. That is not good. That's the last thing you need, seriously. And the thing is, the people who DO have completely undeveloped accounts seem to totally not "get" that they might be viewed that way. To me, it's like they showed up to a wedding in shorts and a t-shirt—like, "I came to your crappy party, but I didn't really care enough to put on trousers or a nice shirt. Your event doesn't mean that much to me, to be honest." Yeah, then just don't show up at all. Seriously.
That's a good way to create a really bad first series of impressions. And again, it is clear to me that a lot of my friends simply cannot see how they appear to others, because they are presenting exactly that way.
So, if Facebook is, metaphorically speaking, nice jeans and a Polo shirt (and sometimes even shorts and a nice t-shirt), Linked In is a navy blue blazer with nice grey slacks, and maybe even a red power tie, depending on whether you have a nice job or are looking for one.
Or how about this: Facebook is meeting buddies for a beer at the local bar, or maybe a latte at Starbucks, and Linked In is the cocktails and hors d'oeuvres reception at a professional conference.
Don't mix those two up. Really—it's an important difference.
Coming up in Conversation #2: Linked In, Blogging and Web Sites…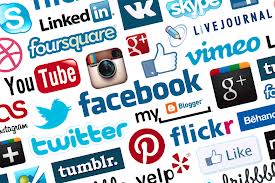 Stay Tuned…
About the Moderator