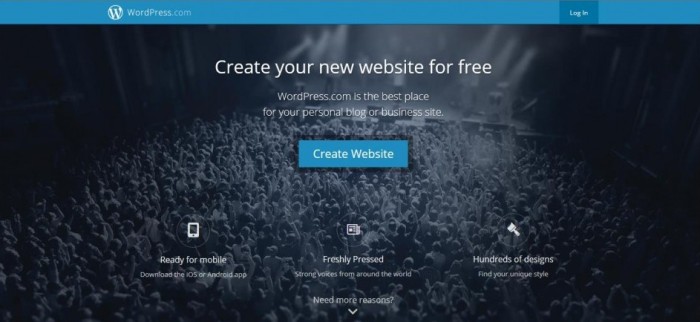 SWC's Conscious Entrepreneurship Initiative will be hosting a workshop on February 7th on getting your WordPress site up and running. No experience is required, and you'll be able to leave the workshop with at least a basic page set up. I say basic because you'll probably want to spend hours afterward fine-tuning it. But there are some things you should consider before signing up. The hard part is not the technical things that have to be done, but rather your own vision of what you want to do. It took me two years to pick a name. Some of you might have your ideas a little more established than I did.
At this point, most of us are still in school. We have not completed our master's degrees. We do not have licenses. But according to the research that our President, Jim Nolan, has done, it is better to set up your website two years before you actually need it. The page will look better if you start working on it now than if you wait to graduate and just try to throw something together and pretend it's been up and running the whole time.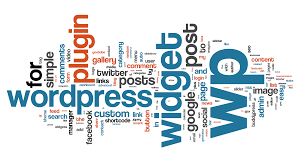 You might be asking yourself why you need a WordPress site in the first place. Here are a couple of interesting statistics. Over 409 million people view more than 18.0 billion pages each month on WordPress. Users produce about 42.6 million new posts and 63.8 million new comments each month. This seems like an easy way to get directly in touch with the people you are trying to reach.
Many people associate WordPress with blogging, and yes, blogging can and still does happen on WordPress. But it can do so much more than that. If you want a visual of what can be done on WordPress, visit www.swc.edu. The college's website is set up on WordPress. Now the school's website is just an example. Your page will probably be simpler and easier to manage. You can choose to blog regularly or just have a virtual space that you keep up-to-date for the people trying to find you, i.e. potential clients or employers. 
If you think you might be interested in signing up for the workshop, here are some questions to ask yourself first:
What do you want to do with your WordPress website or blog? In essence, what are you "selling" and who are you selling it to?
Is social media your thing? Do you see yourself actively maintaining your site? (If you think you might set up a page and then never touch it again, it might be better for you in the long run to not set it up at all.)
Do you have a name that you want to use and is it available? Visit https://wordpress.com/ and in the center of the page enter the name you think you'd like to use and click on create website. Don't worry, you won't actually be creating your website yet. It will open up a new page. Scroll down and go to the box that says blog address. Here you can enter whatever names you are considering and see if they are available. If you want to do this completely free, your URL will end in .wordpress.com, for example, holisticcounseling.wordpress.com. If you would rather pay a small fee, your web address can end in .com or .net among others. Click on the drop down arrow next to your potential name and see what suffixes are available.
Here is something to be aware of. If you want holisticcounseling.com and someone already has a similar titled page like holisticcounseling.wordpress.com or holisticcounseling.net, it will be up to you to decide if that is too confusing. You don't want the people looking for you to accidentally go somewhere else. Also worth considering is whether your desired name is also available on other platforms such as Twitter, Pinterest, Facebook, Tumblr, Instagram, etc., though you can link up accounts later even if the names don't match. If you are starting from scratch though, you can choose to market your brand however you see fit. When you set up your WordPress account, you will need to provide an email address. Make sure you know what email address you want associated with this WordPress account.
Things to bring to the workshop:
A laptop
Pictures you might want to put up on your site
An "about me" statement (even something short)
Any blogs or written pieces you might want to share
The more content you have, the easier it will be to start creating and customizing your website.
Step by Step WordPress 101
February 7

th
10am-12pm
Large AT Classroom at Southwestern College
Space will be limited to 10 participants. If you are serious about participating please RSVP to Claudia Escareño-Clark at claudia3218@gmail.com. Come early for snacks and coffee. We will be available until 1 pm for anyone that needs additional help with their page.
About the Moderator