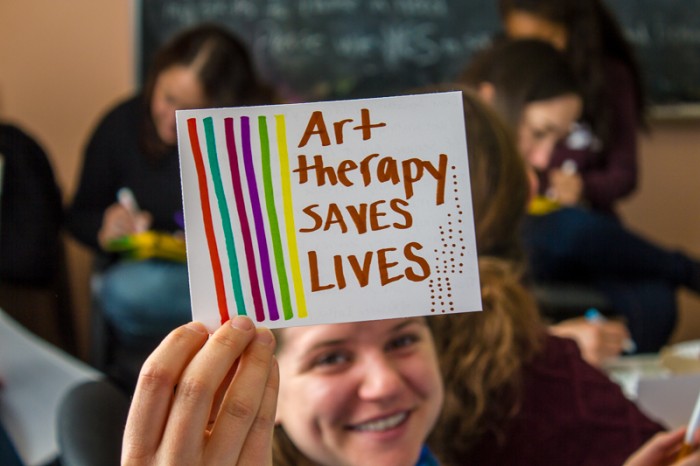 SWC and NMATA joined forces to offer a letter writing pizza party to help pass legislation that would enable Licensed Professional Art Therapists (LPAT) to receive third party payment for their services. Currently, art therapists can be licensed in the state of New Mexico with the LPAT credential, but insurance companies have recently begun to deny payme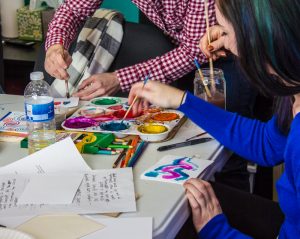 nt unless the art therapist is also credentialed as a Licensed Professional Clinical Mental Health Counselor (LPCC.) The bill being heard in this legislative session is meant to close this loophole, so SWC and NMATA held this event for the community to write letters and make cards to deliver to legislators in support of the bill. The letter writing event was standing room only as students, faculty, practicing art therapists, and community members came together in support and creativity.
Click the picture to view a photo gallery of the event.
About the Moderator