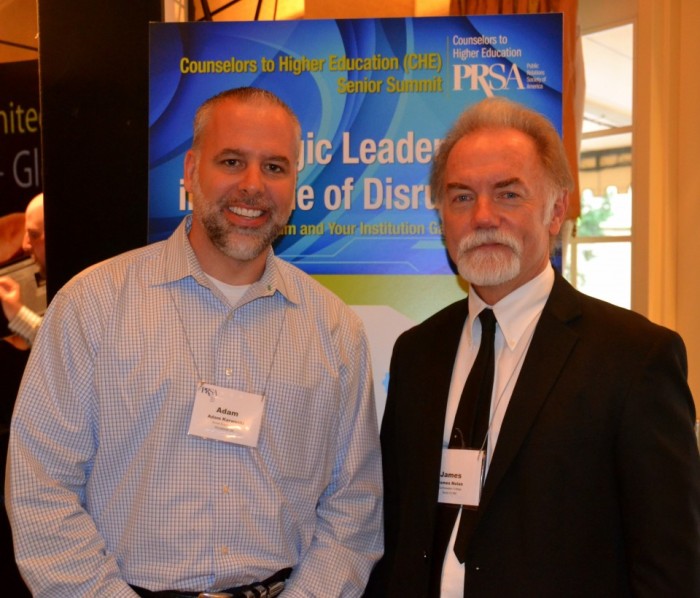 Conversation Number Four: Images, Pinterest, You Tube, Twitter, Google Plus, Hootsuite
Using Images You will decide for yourself what your page will look like, but you should note this: Pinterest, the newer Facebook Timelines, and a lot of the popular literature on social media marketing emphasize the increasing importance of images, photos, videos, memes, infographs and the like. People like to see things, not just get paragraph after paragraph of text to plow through. So even if you are not a photographer, nowadays a smart phone makes it easy to generate photos and videos. On Pinterest, you can borrow images from any website (except Facebook, for some reason)—that is actually part of the whole POINT of Pinterest. Anyway—pictures, pictures, pictures. There are also "apps" that are easy to learn which also help you in the photo and video department. Such programs as Instagram, Vine, and many others offer photo editing, filters and such tools so that you can use the images on your website, on Facebook, Twitter, Linked In, wherever. More about some of those later. Pinterest "What? Like a bulletin board, and you, what—like "pin" pictures up? Who the hell wants to look at that?" –The most excellent Social Media Guru, Dr. James Michael Nolan OK, turns out millions of people want to look at bulletin boards. It is the third most popular website in the United States. My bad. Pinterest is gorgeous, can be intoxicating, compelling, interesting, 98% visual. You create "Boards" (usually with a theme) and "Pin" photos related to the theme on the board. Common themes include "My Bucket List", "Blue", "Social Media", "Design", "Art Therapy", "Wire Haired Fox Terriers Are the Best" and so on. Until you have seen the aggregated impact of a whole page of images on one theme, you can't quite imagine the impact. Check these out, for example: http://pinterest.com/docwahoo/fox-terriers/ http://pinterest.com/docwahoo/blue/ http://pinterest.com/swcsantafe/art-therapy-at-southwestern-college/ You may decide you have no use for it whatsoever, but as an Art Therapy school, Southwestern College and people in our community tend to find Pinterest really compelling. As with every platform, you have to ask yourself "What is my goal? Who am I trying to reach? Will they find these visual images useful, compelling, important? Will these images help me contextualize or potentiate my brand?" Santa Fe is a gorgeous city, and New Mexico itself is a never-ending stunning visual. One thing I use Pinterest for is to convey to a prospective student from Philadelphia or Steubenville that if you came here, these are the kinds of places you would experience on a daily basis. I am "selling" Santa Fe. (It's not that hard. And in case you have not visited either Santa Fe OR Philly, they are not that similar…) Also, about half of our students study Art Therapy, and student art is easily displayed on Pinterest. So what's my message? "We value student art-making, we display it online and in our buildings—you will not lose touch with your artist-self and creative impulse. Look at the cool art your soon-to-be- colleagues are producing." The whole message is a big, colorful, stunning visual that says "OMG, you want to live and study here, my friend." So Pinterest is good for me professionally. But I also use it personally, more or less just for fun. Interestingly, while Pinterest is still "Social Media", it is not particularly interactive. You can like an image, re-pin it, follow the "Pinner", but there is no real invitation to a conversation or a "relationship" between you and the Pinner. Pinterest is a fun thing. As always, only you can figure out whether it makes sense for you and your business. And even if not, you STILL may want to check it out and use it for stress management or a hobby. Oh, and you can sell stuff on it, too.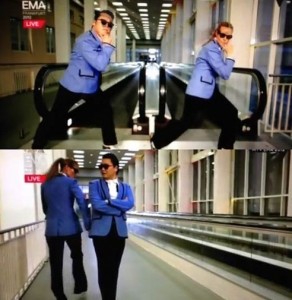 You Tube You Tube is the second biggest search engine on the planet earth, and it is owned by Google—the BIGGEST search engine on the planet earth. It is really incredibly powerful, and can be effective, fun, and inexpensive. Most cameras and even phones are capable of creating video these days, and your laptop probably has a camera as well, so you're out of excuses! What do you video about? Your office, your philosophy, the stuff you blog about. Some prospective clients just want to hear you, see what you sound like, how you feel, whether you are tense, intense, laid back, casual, formal, good-humored, whatever. This is your opportunity. For me, it's hard not to have some content somewhat "scripted", but on the other hand, when I do that, it's hard not to sound like it is scripted. So experiment. See what feels comfortable. Do a number of takes until you like one of them. If you're not sure exactly how to upload video to You Tube, Google it. "How do I upload a video from my iPhone to You Tube?" (And remember—EVERYTHING is Google-able.) When you upload the video, give it a good title and description, using effective "keywords" (more about keywords elsewhere.) Put your website URL early in the description as a hyperlink so people can click straight through to your website or landing page. Twitter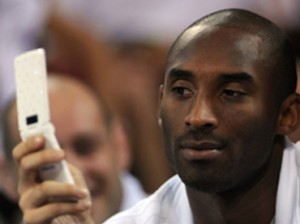 The entire sports industry/world rotates around Twitter. I am always amazed at that. But today I am at a Higher Education conference, where people are Tweeting and "Hashtagging" their brains out. Twitter is huge. That being said, I find myself not using it as much as I could, or in a way that would make it a "powerful" tool for me, or for Southwestern College. (Well, that may not be true—we have contractors who, among other things, continually "drip Tweets" out on a steady basis, so perhaps that is having an impact above and outside my awareness.) Don't get me wrong—I DO use it. Remember it has a limit of 140 characters (not words—characters), so there is a limit to what you can convey. But what people do (I have to remind myself) is give you a brief idea about something that might interest you, and offer a link to a more expanded and protracted discussion, or article, or video about the topic. So Twitter, in those cases (there are literally tens or hundreds of millions of these Tweets) gets your attention, says "Hey, they're using Interpersonal Neurobiology in Iraq with the vets—check this site for more on this topic" and they send you there. Twitter depends a lot on numbers, and it can get stupid here, but I will share what I know anyway. The way to get Followers (those that read your Tweets) is to FOLLOW a lot of others. Follow ten, and 4 might follow you back. Follow 2,000, and 400 might follow you back (assuming you are adding value somehow…) But then you are getting 2,000 people on your Tweet board, many/most of whom you don't really care about. You just wanted numbers. If you have 500 people following you, you just hope there are 5, or 10, or 20 who are actually REALLY active on Twitter and who love your stuff. They may then "Re-Tweet" it—that is pass it along to all of their Followers. In other words, if I have 500 Followers, who are completely or largely different from yours, and you succeed in getting me interested enough to Re-Tweet your Tweet, you just reached 500 new people, some of whom might also find you interesting enough to follow you. So having "Influencers" among your Followers is a great thing. But you have to work on it, too. As always, you simply must demonstrate value and be consistent. As always, only you can decide if this is for you. If worked properly, you can make it a good tool for yourself, but if you open an account and ignore it, it is like the un-used membership at the gym. Might as well save your resources. So eventually Twitter can "drive traffic" to your site, as they say. And as with so much of Social Media, Twitter is free. Don't ask me how. I think it is magic.   Google Plus OK, I am not hugely familiar with Google Plus, but I am not clear what exactly there is to be familiar with. They can't be Facebook, because Facebook is Facebook. They can't be Linked In, because Linked In is Linked In. I read about Edge rank, and Author Rand, and other strategies that Google Plus is allegedly considering, but this is all unclear to me as of April 25th, 2013. It doesn't seem to have happened yet. But…You get that Google owns the world, and that Google search engines/spiders/algorithms are the tools that can help make you more, or LESS, find-able online. That makes anything Google does, or makes, really important. Google's algorithms assign "importance" to websites. So if you show up on your own website, and your analytics demonstrate that you have eleven visitors so far, six of them your mom, the Google Spiders report back to base camp "Not Very Interesting—Nobody Visiting or Re-Posting—no points." However, if you show up on Google Plus, guess what the Spiders say? (Remember that Google OWNS Google Plus): "Wow, you're on Google Plus. You just got more interesting…You get points for that…" OK, there are more "powerful" places and ways to gain "Google juice", but…You should be on Google Plus. It's simple, it's free. But you will need a GMAIL account. (Google's mom didn't raise no dummies.) When I started posting on Google Plus, my tech-savvy wife asked, curiously, "So who are you writing to on Google Plus?" and the light bulb went off in in head: "I am writing to the Google Spiders." Oh, of course, there are millions of people on Google Plus. I just don't see them doing anything on there that adds value to my own Social Media network or awareness. How many of these Platforms can you work with effectively? (Well, Hootsuite will help, actually—more about Hootsuite elsewhere.) Anyway, get a Google Plus account asap Post stuff there. Click G+ and like your own stuff. And wait for Google Plus to figure out who it wants to be when it grows up. Post your videos and photos here too. Do it a LOT. It pays off. Google Juice, you know…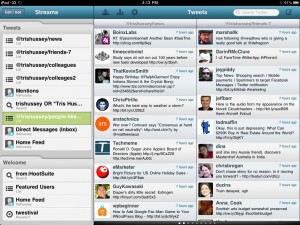 HootSuite I'm not really an expert on products like Hootsuite, TweetDeck, CoTweet, or Yoono, but it's important that you know they exist. Here's how I see Hootsuite: It allows you to send one message to multiple Social Media platforms at the same time. You can send it to your three Twitter accounts (just saying, some people have multiples of all of these platforms, for various reasons), two Facebook accounts, and Linked In all at the same time, with one "Send." Of course, that will only work for Twitter if the message is fewer than 140 characters. Anyway, Hootsuite is really helpful. It saves you from cutting and pasting and jumping around to all the accounts to get one identical message out to all of them. You can also see what is going on in all of those accounts at the same time (it shows latest messages on each, all on one page.) Here is a link to a more comprehensive discussion of Hootsuite and three of its competitors.
http://www.hostdime.com/blog/2011/07/review-of-4-social-media-monitoring-tools/
Hootsuite is a great tool, if you can get in the habit of actually using it. By the way, Adam Karwoski is a great professional and friend who works with Universities in their Social Media campaigns. You should check his work out too. Great stuff! That is me and Adam at a Social Media Conference in Washington, DC    
About the Moderator