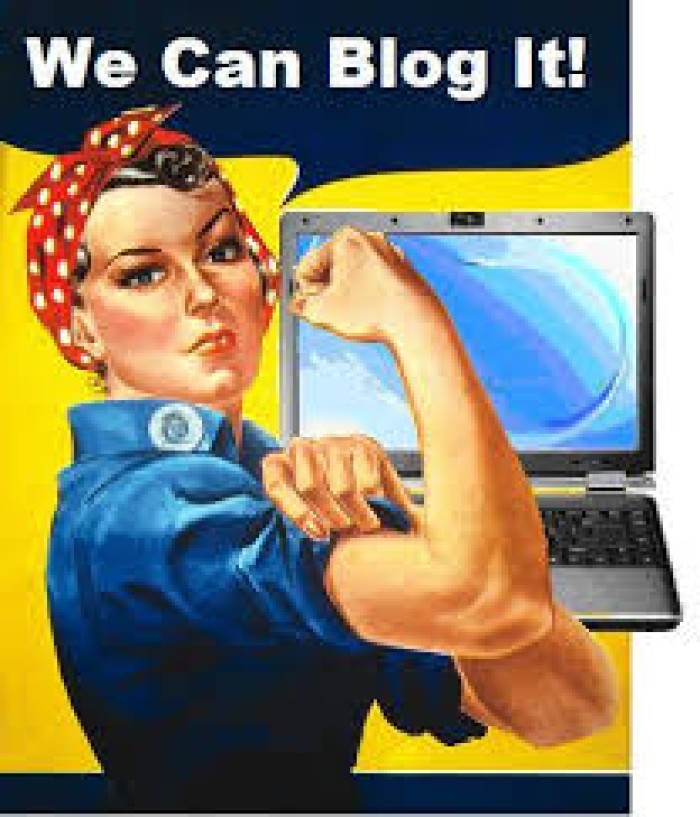 Southwestern College's Social Media Coaching
 Linked In, Blogging and Your Web Site
 Linked In
As of April, 2013, Linked In has roughly 200 million users.
I have blogged at length elsewhere about Linked In. Though Linked In has changed some since that writing, those writings are worth reading, IMHO. You can find them here:
https://www.swc.edu/blogs/top-news/linkedin-for-graduate-students-a-really-powerful-tool-for-connections-jobs-internships/
Linked In is not what I think of as exciting, but it can be really useful, and , OK, I will use that terribly over-worked word, a "powerful" tool, for professional development. Linked In is a much deeper platform—it can hold a LOT of information about you, who you are, your interests, your experiences, your strengths, your recommenders, and so on.
I am making this number up on the spot, but I would say Linked In is going to take you 5+ hours to get it to a place of some level of completion. Maybe 10+, but I don't want to scare you off. It is worth it.
There are a lot of groups on Linked In. It will take a while to see whether or how they can be useful or informative for you. They are opportunities for staying up to the minute on news in your fields of interest, and for becoming a "Thought Leader" as well. I will write more about "Thought Leadership" elsewhere in this series.
As I have blogged elsewhere, you really want to get some meaningful recommendations on Linked In. And not a two sentence recommendation, but a REAL one. One way to get those is to write them for other people (only, of course, when you can do so authentically.) This is a really important way to build your Social Media credibility and reputation.
Linked In has developed an "Endorsement" function, whereby we can click on certain skills that we believe a person has. This is clearly one of those cases where, if you endorse the other guy, he or she is more likely to endorse you. I think these endorsements are kind of flimsy and glib, but I do them anyway, and have collected a lot of them myself. But honestly, when someone you do not really know endorses you for a skill that you either do not really have, or endorses you in an area you do not care about, the whole "endorsement" thing on Linked in starts to seek weak, which it is, IMHO. But it is there. Use it. What the heck. But recommendations are much preferred.
Blogging
I have read literally dozens of books and scores of articles on Social Media, and there is a great deal of consistency to be found in their recommendations. I am not saying they are absolutely "right" for everybody—I'm just saying that they all promote certain practices as being really important for a successful Social Media and online presence.
So here is a big one: Blog.
What does that mean? It means "Blog." Regularly.
I know all of your "Yeah, but…" excuses—you can't write, you don't know what to say, blah blah blah. Blog.
Are you totally without a "point of view"? Do you not have a voice? If you do NOT have a voice, why are we trying to get you a social media presence? And who on earth is going to want to be your client? See what I mean?
OK, now that we're clear that you DO have a point of view, and you DO have a voice, you will need to find it. It may be immediate, may take a while. We are all different.
But you DO have a world view, a philosophy–you know what you have to offer people who might be interested in your services. You have to get used to articulating all of that, talking about your passion, your views, your experiences. You have to be able to get me interested in you. Blogs are a great tool for that.
I'm sorry if this sounds like "marketing." But that's exactly what it is, and marketing is NOT a dirty word unless you think it is. In which case you probably are not really made for private practice anyway, to be honest.
In respect to your blog, you may want to be familiar with the concept of "authority sites"—later in this series this will be very relevant for you. Hint: Southwestern College is an authority site. You want to know more about that, even if you do not know you do.
Oh, one more thing about blogging:
Just do it.
(Man, that's gold. I have to write that down somewhere….)
What Do I Blog About?
Anything you are passionate about. Give advice, make observations, tell your story. Tell your story. That is really the biggest thing, and you can do it a million ways.
People also love advice, guidance. "Ten Ways to Manage Anxiety", "Six Questions To Ask Yourself When Choosing a Therapist." "How Does Art Therapy Work?" And so on. Tell people about your experiences, your work, your perspectives, related to the kind of work or practice you are hoping to build.
Look at the Southwestern College Blog page, and other blog pages as well. Look around The Huffington Post page, and see what people are talking about. What is hot out in the world? Google "Blogs on Art Therapy" and see what people are doing. I love the booming literature on "Disruptive Innovation", and I know that is a big keyword these days, so I write about it, and use that phrase in the title. I know a student who does mental health emergency response work at Burning Man. OMG, that would be HUGELY interesting to a LOT of people, and I told him so. There must be a hundred great stories and blog posts in that experience. What experiences do YOU have that might be unusual, or interesting to people, to clients, to referring professionals? Again, this is no time to get unduly (and especially not falsely) modest about yourself and what you have to offer. You ARE interesting. Show us that.
More about this as we move along, but this gives you some ways to start thinking about things.
Nowadays, your "blog site" and your "website" have often come to be the same site. I will say a little bit more about that below.
Your Web Site
Fact: You need one. OK, that's about the end of that part of the discussion.
The problem is, websites are really, really expensive.
Oh, wait. No, they're not—you can get them for free. But they're really, really hard to navigate and figure out.
Oh, wait. No, they're not—it's largely cut and paste, like facebook. They USED to be expensive and complicated, but those days are over.
Now, on Weebly, WordPress, Square Space and a million other platforms, you can build your own website, and do it for free. Of course, once you get excited and into it, you find that there is something cool you want to do, but in order to do it you need to upgrade to a professional account, which means paying for it. But it is such a competitive market that they can't really charge all that much, so I would not worry about it.
And there are You Tube videos and tutorials, and other online materials to help you with these sites too. Just Google "How do I add a photo on Word Press?" or whatever your question is. There is advice all over the place. People are nice, and helpful.
Examples of Web Sites on Several Platforms
Here are a few URLs where you can see what some sites look like on the various platforms:
Weebly:
Laura Lansrud-Lopez's site:
http://www.arttherapysantafe.com/
Heather Wulfers' site:
http://heatherwulfers.weebly.com/
Best Blogs on Word Press:
http://bestblog.wordpress.com/
Ande Hambuchen's site on Square Space:
http://andehambuchendesign.com/
Jim Nolan's site on Square Space:
Typically, you have a number of possible templates to choose from, which allows you to create the kind of look you want your website to have. Real techies and graphic designers may want to pay for a professional account, which will allow them to build a customized website, where they can make up their own templates. But most of us will not choose that option, and do not have the skills to effectively build a custom template…
OK, I get that this is a bunch of work, but if you get your Facebook up to snuff, get yourself a decent Linked In presence, create a website, and write yourself a few blog pieces—you are on your way, my friend….Conversation #3 will be about some "Some General Thoughts on Your Social Media Presence", including Establishing a Clear Identity, Co-Branding, Relational Tone, Informed Consent, Thought Leadership.
See you there….
Jim Nolan
About the Moderator