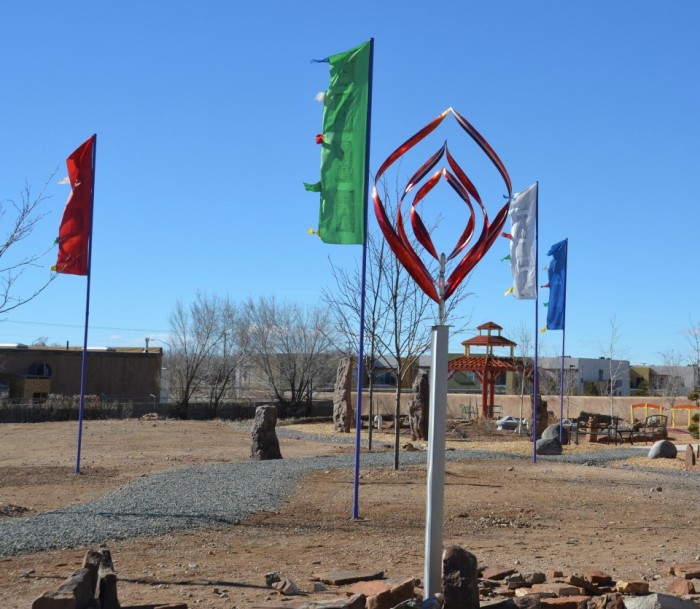 The new Heartlink (SWC's newsletter) is out! There are many pieces of great interest, but the lead article tracks the expansion, enhancement and beautification of Southwestern College's campus. We started with the decision in 2009 to build the Art Therapy building. That decision set up on a path that has is driving us into our very bright future.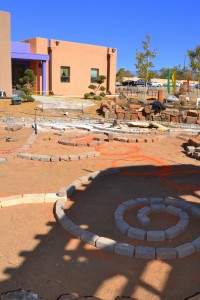 Under the guiding eye of Kiara Ninos, we landscaped (still going on, actually) all around the Art Therapy building, in the most creative and funky way, with huge, gorgeous stones, water features, a koi pond, wind sculpture and great eighteen foot prayer flags poles, no to mention an intimate pergola with clouds and garlands painted on its ceiling. It looks amazing, simply put.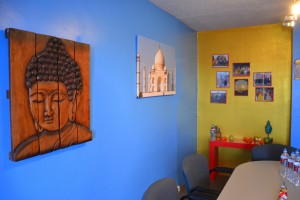 In terms of the interior of the college, designers Ande Hambuchen and Jennifer Ashton offered their style vision for upgrading and updating and adding panache in almost every room. Ande, fresh off a Lone Ranger art department gig, took her tools and got to work, financing and actually doing the work around campus over a handful of weekends. The aesthetic is fresh, the intention student-centered, and it adds immeasurably, in subtle ways, to the visitors experience.
Read all about it in the new Heartlink, and check out the other great stories we have to offer as Southwestern College moves ever so boldly into a new era of consciousness and education…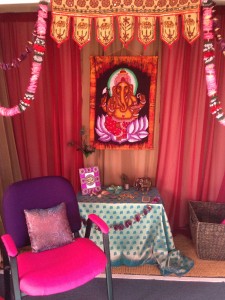 About the Moderator