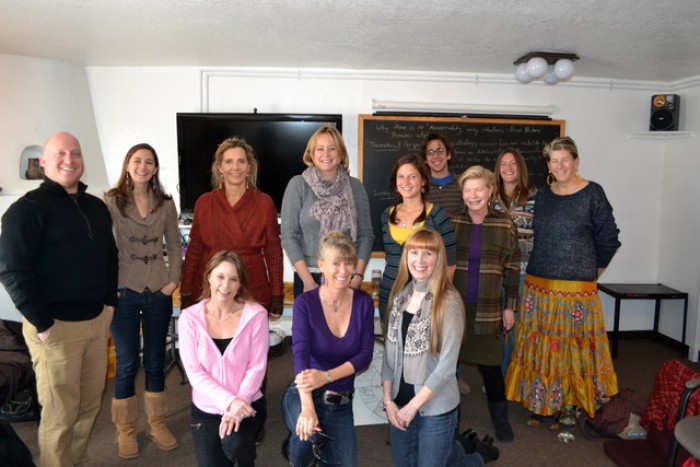 I never intended to be a teacher. Did not have an interest, to tell you the truth. At least not a "classroom teacher." And now that I am the president of the College, I should probably be spending my time on development and networking with the outer world in order to enhance Southwestern College's visibility, build enrollment, that kind of thing.
I somewhat reluctantly agreed to get back in the classroom and teach "Psychopathology" this past quarter. It is a topic with which I will have an ongoing wrestling match for the rest of my life, and I thought that made me an especially good prospect to teach it. I actually care a lot about it, too.
So the problem is this– I got a really remarkable group of students. From maybe ages 23 to 67. Lots of past careers and lives flying around the room, lots of energy, big voices, big personalities, big spirits. Sometimes it was like being a traffic director on a small roller rink on the nights when only 18 wheeler trucks are allowed on the floor. (Did I mention that we studied a lot of metaphor…?)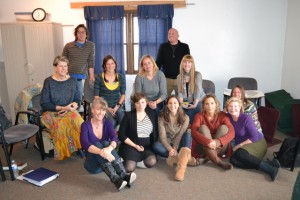 They wrestled with ideas, with the system, with each other, with me. How do you stay in integrity? What the hell am I supposed to do with the ethical issues of the DSM and diagnosis? What do you mean, you are the instructor and you can't sort out the difference between some of these diagnoses? What are WE supposed to do?!? Are you telling me that I am allowed to listen to my heart and intuition when thinking about my clients? Is that data based? What is data, really, anyway…? They arted about it all. They looked at it every which way.
I had assigned a presentation for the class, and in the first few weeks I realized it was a mistake, and would take up 2-3 class periods to fit them all in. Clearly a bad idea. Note to self: Yank the presentations from the syllabus next time you teach this, if you ever do. The students don't know anything yet. They're nervous. The presentations won't really be that good.
Then the presentations started. One after the other, the presentations blew everybody out of the water. They were impassioned, they were personal, they had energy, they aroused feelings, there was not always consensus, it was …well, it was Graduate School. The way graduate school is supposed to be. It was an honor to witness the students putting on their professional coats, and finding that they fit just fine.
(My bad….leave the presentations in the syllabus, I guess…)
I am a surprisingly traditional teacher, or at least if you just peeked in the classroom, it would look that way. We actually use chairs. (Well, not everybody, but…). We burned nothing (OK, that's not completely true either…) But we were revolutionaries in academic clothing  . We broke trances, laid waste to any notions that we should be buying the party line, anybody's party line, wholesale.
These students wanted freedom, got freedom, and used that freedom to follow wherever their energy and passion led them. It led them to great places, places I could never have led them if I had controlled the environment, or tried to. I think (and hope) this is how we teach at Southwestern College.
But what we do is not really what I would even call "teaching." I can teach you how to play Johnny Cash on the guitar. I can teach you tie a Windsor knot. I cannot teach you how to view the human condition. I cannot teach you the truth about Psychopathology, because I have no idea what is true for you, and what is true for me changes on a regular basis.
Maybe "Facilitator"? But "facilitate", by etymology, suggests that we make things easier (think "facile"). So I am not a Facilitator. What is the word for somebody who makes things harder? Maybe I can borrow the Spanish word "dificil" (difficult) and make up the title "Dificilitator." I want us to face the hard questions, to dig deep, get confused, get OK with the confusion, and refuse to bail ourselves out with glib or easy answers, which are almost always trance-based. If you have more questions at the end of my class than you had when we started, I feel like I have done my job. If you feel like you have answers for all the questions about DSM and Psychopathology, I am truly worried. Stay in "Inquiry Mode". That does not come easily to a lot of us. Stay open at the top.
So, anyway, that was the problem with this class, this group of students. It just ended about four hours ago, but I had to write this down. They reminded me how exhilarating it can be to do deep inquiry from the heart, with guts, and with consciousness and intelligence.
But I am supposed to be doing other stuff. I am the president…
OK, I'll teach it again next quarter…But just this one time, now. I'm a busy man…
Jim Nolan
About the Moderator