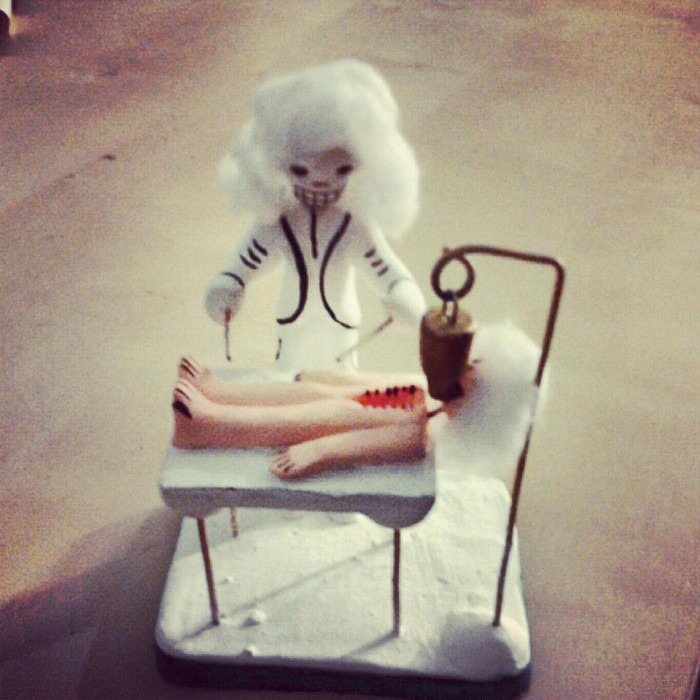 by first year Art Therapy and Counseling student  Caitlin Harper
A few years ago, I went to visit my brother in New Orleans. It was the Christmas after Hurricane Katrina. My brother had lost everything he had ever owned, but somehow through that loss, he had transformed into himself, and found his own creative passion. My brother and I decided that Christmas afternoon, after our delicious brunch, that we wanted to have a parade to celebrate death. The two of us danced through the ghostly streets of New Orleans, singing a celebration song about death.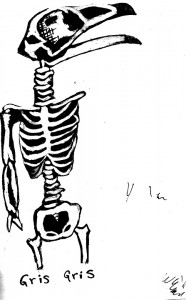 This weekend I took my first class at Southwestern College on Grief, Loss, and Trauma. The class was about different cultural perspectives on death. An expert on African dance came in and talked to us about the Black Church and New Orleans, I couldn't help but remember that celebration my brother and I had on those streets of New Orleans that Christmas afternoon. I couldn't help but come home from that class, put on some Rebirth Brass Band, and just celebrate, quite literally, the hell out of life.
Death is both horrible and wonderful at the same time. As a concept, we can talk about it until forever with smiles on our faces, but when somebody we love dies, it hurts like hell, and for a long time, maybe even until death comes to meet us for our own rendezvous. I feel like I'm still grieving the foot that fell off my puppet a few months ago, so don't even get me started on the people and animals that have passed out of my life…
Thinking about death can be very happy and beautiful, though. I once heard on the radio that Americans who spend at least 5 minutes per day thinking about death are happier than the average American who doesn't. How could this be? Maybe it's because death enriches life. It's really a very short thing, that life. Everyday can be a ceremonial celebration. Yeah, I know, we all have to go to work and deal with normal, everyday routine, but even in that routine, we can find beauty and life force. I try to remember that the simple act of breathing can be a very special experience. It's hard to not take anything or anyone for granted, and sometimes a bit overwhelming, but mindfulness and an acceptance of death can really help to enrich life.
When I was an art student as an undergraduate in college, I spent a lot of time painting skulls and skeletons. People asked me why my art was so dark, but I never understood their question. S

kulls always look so happy to me. They're smiling. Just put some hats on them and give them tea-cups, and man, it's a total after party. Since I was a little girl, I have had this overwhelming sense that life is incredibly transient, and this idea has helped me to make major life decisions that may otherwise feel like somewhat terrifying leaps into the unknown. So skulls, skeletons, and bones are not scary to me, but rather reminders to celebrate what I have right in front of me, life experience.
The actual concept of death is very different in many cultures and is always transforming with time. My acquaintance Paul Koudounaris wrote a book called The Empire of Death, wherein he discusses the conceptual history of death. He writes, "In the modern Western world, we have come to consider death as a boundary. In many other cultures it is not- it is conceived simply as a transition, and a dialogue between the living and the dead forms a meaningful part of social discourse." So basically, it's all about perspective.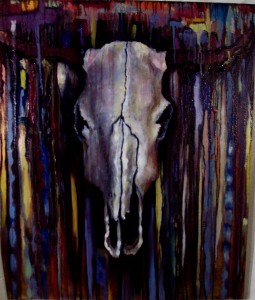 What about science and proof? Here's what I have to say about that: who cares. Science is just another human construct for understanding things, sometimes helpful, sometimes not. I think what really matters, is the perspective that one decides to adopt. As Viktor Frankl so beautifully wrote, "The last of the human freedoms is to choose one's attitude in any given circumstance." I always say, who cares what really happens after one dies, if I choose to believe that something great happens, does it really matter if it's true or not? What's the worst that could happen?? I'd never know…
In a nutshell, I think that death is all about perspective. What is death? How do I use death to enrich my life and the lives of others? How do I keep in touch with the dead in my own life? And finally, how do I celebrate life? With Rebirth Brass Band, friends and family, and spicy jambalaya, that's how.
About the Moderator