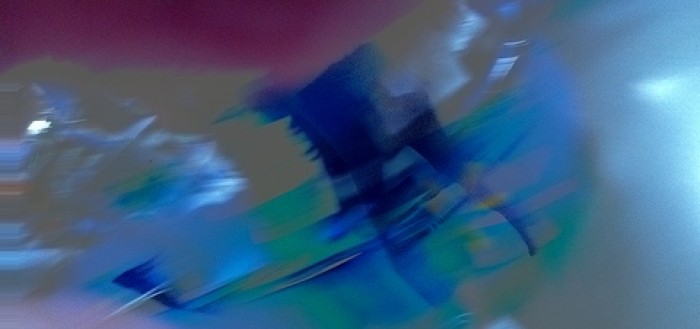 Southwestern College Student Kim Poinsett-Holmes Reflects on Her Research on Childhood Sexual Abuse
I have just completed my first year in the Masters of Counseling program at SWC. Out of the many soul-touching moments that I experienced through this first year, the one event that brought it all together for me was the qualitative research study that I conducted and presented in Spring 2012 for the class, Foundations in Human Science Research. We were instructed to choose our own topic, perhaps something close to our hearts and relevant in our own lives. I chose to research "The Experience of Transformation in Childhood Sexual Abuse (CSA)" through interviews with other CSA survivor-thrivers. Although the extent of my research was limited by the 10-week period of the school quarter, the impact of this research had many important spiritual implications for me in this leg of my consciousness journey and training.
 This topic is particularly relevant in the arena of current events with the poignant tales of sexually abused Hollywood childhood stars (i.e., Corey Feldman and Corey Haim) and the ongoing trial of Jerry Sandusky who has been accused of the sexual "grooming" and molestation of children over 15 years. The testimony of Mr. Sandusky's step-son, Matt, who has recently come forth with his own experience of sexual abuse at the hands of his own step-father, illuminates the very complex psychological dynamics involved in CSA (i.e., a mish-mesh of attachment theory, co-dependency/counter-dependency behaviors passed down from generation to generation, social stigmatization/shame, an unhealthy dominator-patriarchal society, and the human need for love).
 Through the success of many well-researched and highly recognized treatment programs for addictions (e.g., 12-step programs), we have survivor-thriver role models in many areas of substance abuse and process addictions. Similarly, previously taboo subjects have recently made the prime time with courageous celebrity role models stepping up to take responsibility for their own lives with medical and mental disorders such as HIV (Magic Johnson), bipolar disorder (Ben Stiller, Linda Hamilton), sexual dysfunction (Bob Dole), and sex addiction (David Duchovny, Steve Phillips-ESPN). These living role models and their stories of transformation-transcendence have given hope to thousands of others who struggle with these disorders.  
 But, what does the overall picture of transformation-transcendence look like for CSA survivor-thrivers? With almost 70,000 CSA victims reported every year, where are the courageous role models stepping out on behalf of others to show them how one can transform and transcend the experience of CSA? The lack of role models in this area casts a shadow on the potential for transformation-transcendence in individuals who have experienced CSA. In contrast to that seemingly dark hole of childhood trauma, my research tells a different story.     
 One of the intriguing pearls of wisdom that came out of my research was that spirituality played a pivotal role for my co-researchers in transforming and transcending CSA. Practicing some form of spirituality in their lives allowed for the release of shame and the emergence of self-compassion. Spirituality means different things to different people. My co-researchers essentially defined it as reaching for understanding and assistance beyond one's personality and ego to something beyond one's "normal" way of making sense of things. In his book, The Untethered Soul, Michael Singer describes spirituality as the waking up to the true nature of Self, "returning to the root of one's being". When consciousness is not centered within, the focus of awareness becomes centered on some other object outside of one's true center or Soul-Spirit. In the SWC  Consciousness II class, I chose St. Teresa of Ávila as my Light Figure. St. Teresa, who practiced contemplative prayer, referred to this centered Self as, "that magnificent refuge inside you. Close your eyes and follow your breath to that still and invisible path that leads you home."
 In the context of my CSA research, survivor-thrivers were able to cultivate some form of spirituality in their transformation-transcendence process. Through spirituality (in parallel with counseling and other tools), my co-researchers cultivated a higher awareness, consciousness, and greater meaning in life. They gained the ability to truly embrace the divine qualities of love, joy, trust, and hope. They, and many others like them, transformed and transcended CSA, so that it became a spiritual advantage in the return home to their divine center.       
 As a counselor-in-training, I gleaned an inspiring and integrated mind-body-spirit message from this research that I believe can be generalized not only to CSA but to anyone suffering anywhere: The relief of suffering is directly related to remembering who we are as human beings. Time and time again, through re-connecting to one's inner resource/core/Self/Spirit/Soul, humans have found relief from suffering (victims and perpetrators alike). But, as counselors, how can we facilitate this process in our clients? First and foremost, we must have accessed and cultivated a relationship to this resource for ourselves in whatever shape that takes (e.g., organized religion, ceremony and ritual, mindfulness, meditation, vision quests, communion with nature and our environment, and relationships with light Figures and/or the spirit world.)   
     From a heart-based perspective, the CSA experience, along with any other DSM disorder or life event, is just a human experience, neither good nor bad. It just is. It just was. We are here to experience the full range of human emotions, from pain to bliss, and not to judge them. Given that understanding and within that frame of reference, CSA and any event that brings suffering is an invitation to remember who we are, to return to our core, and to completely experience the pain or bliss of whatever comes along. There is nothing that needs to be "fixed" here. Only remembered, and completely experienced.  
 Through this research project, I feel that I was able to integrate, almost magically, my first year of classroom training at SWC in both the psychological/clinical and metaphysical/consciousness realms. I feel transformed (though self-admittedly, not completely transcended), a feeling that − in the eyes of those who know and love me − is an observable difference from who I was 10 months ago.
 The truly heart-centered possibilities of our human experiences are infinite. I leave you with these words of a co-researcher and fellow survivor-thriver, "Tell them (people who have experienced CSA) to remember that Life is magical; and, that there is so much about Life that remains a great Mystery."
 -Kim Poinsett-Holmes, 1st year student
About the Moderator