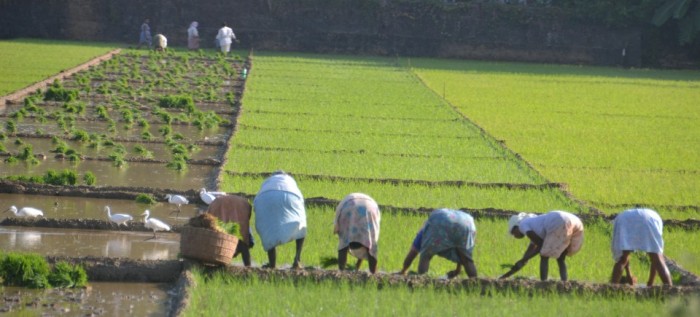 Psychology Theories/Therapies Made……Well….Kind of Easy…   by Jim Nolan
Lots of writers create lots of theories about psychotherapy because nothing before them has been compelling enough to make them think the conversation was coming to a close. Despite all the theory and research, no diagnostic category in "mental health" has been eradicated, or even close. You notice how there aren't many theories being published about how to treat polio. The polio vaccine kind of nailed it, and the conversation stopped, or shifted to something else. Not so in Psychology.
Anyway, let me give you my version of Psychotherapy Theories." If you disagree, OR agree, this will be totally successful in that it got you to think….Only your ignoring it will render it unsuccessful.
First, please remember it is ALL theory. All. Theorists often get so enamored with their own point of view that they can no longer see their theory as "their favorite myth," as theory—they see it as fact, as the way things work. That is scary. And it is not accurate. This is one of my top three teachings that I want to get across in this class. If, 5 years from now, you read something and think "that is actually theory" or metaphor, or reified hypothetical constructs, then I will feel like I accomplished something…Not that there is anything WRONG with those things…but they need to be named, preferably by the instructor…
I will summarize theories into 9 categories. I am making this up as I go along, so I am going to miss something, but I'm willing to give it a shot for my class. My focus is "how this theoretical approach tends to think about the human experience, and "psychopathology."
First General Line of Thinking: Early/earlier life experiences and events impact/cause/shape/contribute significantly to your current state, or way of being in the world.
Here I would include psychoanalytic theories of all types, all manner of psychodynamic theories, Adlerian theory, Traumatology theory, Attachment theory, some Developmental Psych theory. I won't continue to write "theory" all through this piece, but I did it on purpose here, to get us to remember, "Oh, yeah—Attachment Theory is not "Attachment Fact"—it's Attachment theory." And so on.
So the therapy would involve collecting some personal history, looking for connections, or behavioral or cognitive or unconscious patterns that tend to repeat, bringing them to the client's awareness, perhaps with new insights and understandings, which would allow the client to work with this previously unrecognized or unconscious material in a more intentional and informed way, and create new patterns, make new decisions, based on all of this new information. This takes a while. Usually.
Second General Line of Thinking: Certain beliefs, behaviors, and behavioral patterns are shaped/caused/significantly influenced by, early reinforcement patterns, conditional displays of love/positive regard, approval, extrinsic rewards, whether explicit and recognized, or implicit, subtle, less than conscious.
Therapy would involve tracking the unwanted experiences, behaviors, etc., in order to discover what "re-inforcers" are keeping them going at this time. With the connection named, one can look to break the patterns, find more satisfying re-inforcers for preferred behaviors, and work toward change. ("As a teenager, sex was how I got attention and love; I can find new ways to be appreciated"; "I was always applauded for being the tough one, for never crying, for sucking it in. But I realize I have more value than that to offer.").
This would encompass all kinds of "behavioral" therapies…but it also kind of runs into the….
Third General Line of Thinking: (In my mind, related to and overlapping #2): How we think about, interpret, understand our experiences, process our thoughts, and develop narratives about ourselves and our experiences, creates/influences/strongly shapes our current experience of life. Think of Shakespeare's "for there is nothing either good or bad, but thinking makes it so." (Hamlet, Prince of Denmark). Also, Phineas Parkhurst Quimby was quite the Cognitive-Behaviorist, one might argue.
Therapy would involve identifying self-defeating, negative, inaccurate thoughts and narratives, and creating new ones. Maybe challenging the accuracy or usefulness, or current-ness of the ones that are driving the unwanted behavior, or feelings, or patterns. ("You're driving yourself crazy.")
This would include CBT, of course, but also RET, REBT, probably DBT, Aaron Beck, probably Albert Bandura, Maultsby, and probably a million others. (Especially because this has gotten so popular, everybody wants a piece of the credit, and there is a lot of money to be made by getting some credit in the CBT department.)
Fourth General Line of Thinking: Your current state is largely/significantly/hugely impacted/shaped/caused/created by the systems within which you developed and live. Family, religious upbringing, socioeconomic stratum, sociopolitical systems, possibly geography (were you brought up in the West Village or in Anchorage?). These approaches somewhat deemphasize intra-psychic explanations and etiologies, and focus more on 1) how systems have gotten you where you find yourself, and 2) how to make changes in the systems, and/or get yourself out of the oppressive systems to which you are exposed, etc.
This area would include Family Systems work, probably Psychodrama, Feminist Therapy, and probably more that I cannot think of right now. Social Justice-oriented professionals may come from this perspective.
Fifth General Line of Thinking: Your current experience is largely/significantly/hugely/primarily a function of brain chemistry, neurobiology, somatic considerations, etc. Much more founded in your physical apparatus.
Think Psychiatry, the medical model, Big Pharma, possibly some of the Interpersonal Neurobiology material.
Of course, this largely leads to psychiatric/psychotropic meds. Although, Ayurveda, Chinese Medicine and Interpersonal Neurobiology would have other ideas. Also, the world of somatic treatments, probably including action methods, brainspotting, EMDR, EFT, some modalities like that…
Sixth General Line of Thinking: Our current state or life experience is significantly/largely impacted by, created by, or a function of, metaphysical, transpersonal, spiritual, energetic (maybe) factors. It is not necessarily assumed that this is our "only lifetime." And it IS assumed that we are much more than our personalities, our egos, the bag of bones called "Jim." We have souls, higher selves, connected to spirit; we are part of a shared divinity, part of something much bigger. Indeed, the assumption is that, at the spirit level, there IS no Other.
Therapy would involve connecting at these higher levels, connecting with transcendent forces and possibilities, cultivating an understanding of one's life and experience in much bigger terms, across lifetimes, other dimensions, beyond the mundane. Perhaps the focus becomes the "soul's journey" or something like that. Life and conditions in this mundane world become much less important, possibly to the point of thinking of them as distractions, or temptations that lead us off the spiritual or higher path. We are in this world, but not of it. This should sound very familiar at Southwestern College…
Obviously, spiritual counseling, Jungian transpersonal theory, aura balancing, and many other approaches could be included here. I won't even try to name them all…
Seventh General Line of Thinking: Your current state is significantly related to the extent to which you are living your life authentically, and have relationships that allow you to express, and be accepted for, who you really are.
Therapy involves working on acknowledging, accepting, embracing who you really are. The therapist holds unconditional positive regard for the personhood of the client, if not always their behaviors. The client works toward developing unconditional self-regard, self love, self acceptance. It is assumed that living in a manner that is inconsistent with who one really is, is the source of dissatisfaction in life, or "psychological/emotional distress," or "psychopathology."
Obviously, this is Carl Rogers, but it could also include Gestalt, Existential, and anything considered "humanistic" psychotherapies.
Eighth General Line of Thinking: Our current state of being in the world is impacted significantly by the extent to which we are connected to, or in a healthy relationship with Mother Earth, with the seasons, the cycles of nature, possibly astrological patterns, and so on.
Therapy involves creating intentional interactions with, or ceremony around, aspects of nature in an effort to repair the disconnect with natural forces, cycles, and phenomena. Such disconnects are considered the source of our dissatisfactions, or less than fulfilling experiences in life. Living in harmony with the greater natural world is viewed as healing.
Ninth General Line of Thinking: Some combination of all of the above. Sometimes called Integrative, Eclectic (that word has been dissed in recent years for some reason), holistic, etc.
Summary
Nothing precludes your working from more than one perspective—in fact, it is probably inevitable that you will. And, in fact, it is probably almost ethically and practically unthinkable that you would NOT.
There are approaches like Solution-Focused, and a thousand others that probably fall into one of these categories, or straddle two or more. I obviously have not named all the approaches that could be named.
What YOU will end up having to figure out, in dealing with "psychopathologies," or "problems in living," or whatever you end up calling it, is which of these resonate for you, under what circumstances, in what settings, with what clients. If your client has only six sessions on their insurance, you are probably NOT doing analytic/dynamic therapy.
On the other hand, if your client is actively hallucinating and showing "psychotic behavior," you are more likely to involve a system (family), a psychiatric approach (meds), possibly some limited CBT or Behavioral stuff, and even Transpersonal, if you believe you might be looking at a Spiritual Emergency situation. No matter what is going on with this person, you might also maintain a Rogerian stance, honoring the person despite their seeming disconnect with consensus reality.
You get the idea…
Whew. This was an excellent exercise, for me, anyway. I have no illusion, or delusion, that this piece amounts to complete coverage of all that could be covered, but I hope it is a helpful overview…
And I hope that, from the other end, from the psychotherapeutic end, it helps you think about psychopathology in a clearer way. That is what we are about in this class, and this piece is about how you would understand and approach "psychopathology"….
Jim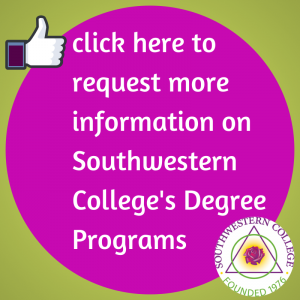 About the Moderator