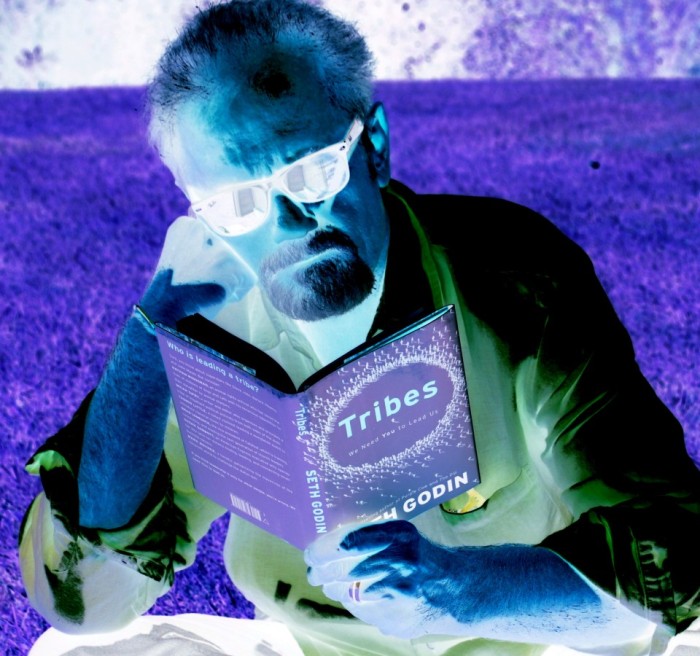 Transformational Possibilities and Properties of Dysregulation
Some people believe that "Dysregulation" is a bad thing, and something to be fixed, asap. Some of us have another possible take on that. When a person has been "traumatized", or let's say, been through something really bad and painful, and they are not able to function in the world due to their "dysregulation", that is, their having been whacked out of their own usual ways of negotiating the world, then perhaps re-establishing a more "regulated" (subjective notion, I know) state might be desirable. That's not hard to understand.
But for some other persons and circumstances, here is an alternative possibility, one that many of us at Southwestern College value in the pursuit of the transformational experience. Each of us might be said to have our own characteristic way of being in the world. We make sense of things in a certain way, we defend a certain way, we allow just enough risk and danger into our experiences, we rely on certain friends, techniques, practices, substances, activities to keep us "balanced", and feeling agentic, resilient and empowered.
No big news there. But sometimes these ways that we "regulate" our lives may also be limiting, restricting, and possibly, outside of our awareness, work AGAINST our creating the kind of life experiences, relationships and freedoms we claim to desire for ourselves. In common, everyday terms, we might say so and so is in a rut, same old same old, accepting the status quo without questioning it, addicted to so and so, living on auto-pilot… At Southwestern College, some of us call that "being in a trance."
Usually the person in the trance cannot quite see it, is not really aware of it, sort of the way the daily pot-smoker cannot see the fog-pattern they are in, though everybody else can see it very clearly. How is such a pattern to be interrupted? What will happen when it IS interrupted? What are the opportunities and downsides to interrupting such patterns? Well, at Southwestern College, we strive to help make your life choices intentional, consciousness-informed. What is the most likely obstacle to achieving that goal? Your trances (as defined earlier). The ones you do not even really know are trances. How do we attempt to remove such obstacles? By breaking the trances, challenging automatic thinking, and dogmatic positions you have probably inherited without even knowing it…This happens in experiential learning… What happens when a trance is broken and an awakening occurs? Well, sometimes it is our old buddy "Dysregulation". What are the language's stock phrases for the experience? Caught off guard, knocked off center, blown away, stunned (think of what a stun gun does), thrown off, knocked for a loop, knocked upside the head…. You get Dysregulated. What happens then? Usually, we try to re-establish equilibrium and regulation asap, but in these situations, that may mean going back to old trances that no longer work, if they ever did.
So we encourage you at these times to stand straight, outside of fear, aligned with your deeper truth, and intentionally choose your way towards new understandings, toward new response possibilities and more conscious ways of being in the world…We hold a safe space for that to happen, and we support you through the sometimes not-so-easy processes… This is what "Transforming Consciousness through Education" looks like, often…At least when it is good, when it is working… It requires courage, on both your part and on the part of your instructors and fellow students and supervisors…
You all have to trust the process, and you cannot collude and conspire to take the easy way out. Usually, that looks like "going intellectual" about it, going into your head, arguing about it, denying and defending. (All the things daily pot smokers do when challenged about their pot use. We all know that speech…) We try to hire instructors who are NOT going to collude with you to take the easy way out. You can do that at others schools for less money. It is not what Southwestern College is about. Dysregulation can be an invitation to transformation, if you are in the right place for that to happen consciously and safely. Our aim is for Southwestern College to be that place for our students…
About the Moderator