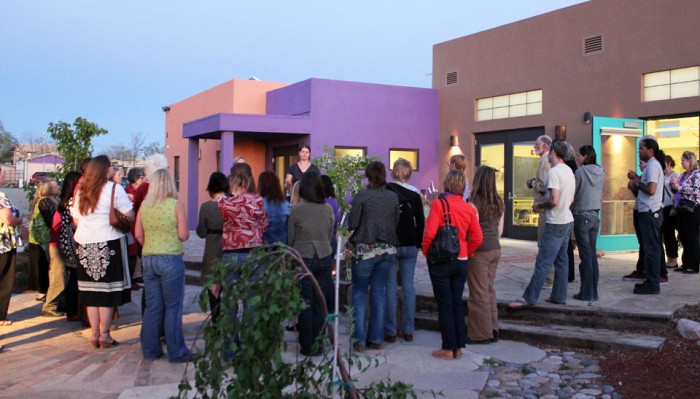 By Jim Nolan, President of Southwestern College
(note from Jim: "I know this is too long to be a traditional blog. Thankfully, it is a non-traditional blog, so it all works out…")
Back when Southwestern College first sought accreditation from the Higher Learning Commission (HLC) in the early 1990's, founder Robert Waterman and now Vice President Katherine Ninos were talking about "Transformation." That was not only novel at that time, but revolutionary enough to get HLC worried. They elected not to accredit the school. They didn't get it.
Eventually, Southwestern College juggled language until HLC "got it," and in 1996 the college was fully accredited. Nowadays everyone from McDonalds to Johns Hopkins claims to be "transformational," but I think that mostly what they have done is expand the definition of "transformational" way beyond where it ought to be, so that the new definition matches what those organizations happen to do. I do not think that everybody who says they are transformational really is. Let me explain this further.
"Transform," the way we mean it at Southwestern College (or perhaps it is just me), is more than just another word for "change."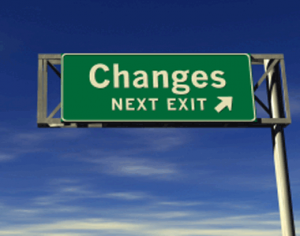 Gaining more information through lectures on Psychology does "change" you, in a limited way. You do know more than you did before. Perhaps the new knowledge allows you to make connections you previously had not made. Cool.
But I want to make a distinction.
When we learn more information, but stay within our current, existing world view, within the model we already hold, perhaps have always held—I call that "horizontal" growth. No big assumptions have been challenged, no fundamental, root metaphors have been unpacked and explored, not only for what they reveal, but for what they (invariably) conceal. Your core beliefs can sleep soundly. You added to what you already knew and believed. 
But at Southwestern College, we have found that very often, our students (and their clients, and for that matter, their instructors) hold limiting, inaccurate, untenable, or toxic beliefs, the origin of which are to be found way in the past, in family values and lore, in religious dogma, or woven into the fabric of their ethnicity, SES, or culture. When in such trances, it doesn't occur to them/us to consider other possibilities any more than it occurs to you or me to ask ourselves "What if the sky were green, and the grass blue?"
In Transformational Learning, we have to create a safe environment in which sacred cows can be challenged, trances can be broken, heretofore unquestioned assumptions can be questioned, and previously unrecognized metaphors can be exposed for the rich, evocative, reified literary devices they are.
I call this kind of growth "vertical." (That is a metaphor, by the way.)
Transformational Learning does not take any existing world view as a given, and certainly not as "truth." Any system for organizing reality is viewed instead as a model, which presumably has offered value (or not), comfort (or not), but which has significantly shaped one's way of thinking and feeling about some aspects of the world and our relationships.
The learning experience we provide at Southwestern College does not necessarily support one's current assumptions, but challenges one to see some aspect of the world in a significantly different way that opens the door to new possibilities, to heretofore unknown, and possibly unfathomable, or shocking, insights. (This results in a depth of "multicultural" awareness well beyond the usual conversations about multicultural counseling, but that is for another blog.)
In general, the reason people (me and you) create a world view is to have some kind of explanation of "how the world works," so that we have some sense that the world is predictable, and safe, and sane. Again, as a general rule, most people aren't going around asking to have their foundations shaken, their core beliefs challenged.
Southwestern College students seem to be the exception.
———————————————————————————————————————————–
ANATOMY of a TRANSFORMATIONAL LEARNING MOMENT at SWC
Typically, in the context of the classroom or course, an instructor provides, creates, allows, an experience which is designed to create a challenge, a dissonance, perhaps a somewhat (or profoundly) unexpected alternative perspective to a long or deeply held belief, or perception, or judgment. In a safe and exploratory environment (many at SWC call it a "safe container"), an instructor can "hold" the student's confusion, shock, dysregulation, "coming unglued," however you express it, however it looks.
The experience may be primarily intellectual, with the student understanding something very radically differently than she did previously. Or perhaps a new piece of information, or a new perspective or insight emerges, or a new model for organizing reality emerges and changes everything. The transformational experience can, and often does, also have somatic, emotional, ceremonial and spiritual elements.
In the spirit of providing an example, let me offer two jarring statements, based on a commonly cited spiritual point of view many of us at SWC hold, or endorse, which is that "We are all One."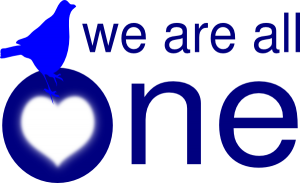 1. If Adolf Hitler really "got" this insight, he would have had to see that he and the Jews were the same, were One, and that all of that violence he exercised against others was against himself and his loved ones as well. (Wow. If Hitler could have GOTTEN that, it would have changed everything in the way he organized the world in his head and in his life. It would have changed the history of the world…)
2. You (the Reader) are also Adolf Hitler. Remember, there is no "Other."
(Of course you are also Jesus of Nazareth, Babe Ruth, and Pat Benatar.)
While "We are all One" is a strange and incomprehensible notion to many in the mainstream of this country, among spiritually-minded people, and even among some quantum physicists, I am told, it is not at all unusual to hear, and easy to claim as one of our core beliefs. However, the somewhat easily accepted, spiritually soft-sounding "We are all One" makes us quake and revolt when we are told, "Oh, by the way, that means you are Hitler, too." Or, when you explain to someone who glibly acknowledges that "We are all One", that there is no real point in voting for Obama OR Mitt Romney, because we are all one, and any against-ness we bring to the field vibrates a negativity, and besides, they are in truth the same guy, the same energy—well, that's
when you lose your customer.
"Yeah, Jim, that doesn't really apply here."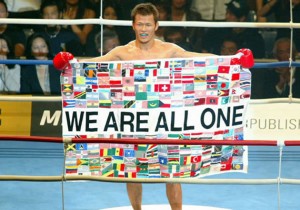 Yeah, it do.
Things get really complicated, and an evolving, open hearted soul has to sit with this conundrum for some amount of time, not shoot off some glib, left-brain answer, in order to let the true and the whole complexity in. Moving from mainstream American reality systems to "We are all One" was a huge step, but the ramifications of that statement are huge, and you can't have it both ways: "We are all One, except me and George Bush—I am NOT one with him!" The student, who had been feeling just fine about himself in agreeing that "We are all One" now has to figure out that perhaps this statement or belief means something different in this world of form than it does in a more metaphysical, or spiritual context, or perhaps he actually decides he does not believe it at all, or, or, or….
This same dilemma arises when we say "Everything is perfect just the way it is", or "We create our own reality", and someone answers (as somebody always does) "Oh, so the two year old baby ASKED to be abused and born into a horrible family?!? My mother created her own Alzheimers and cancer?!?" I am guessing that if you have read this far, you are the kind of person who has been in one of these awkward conversations.  

Perhaps these are a variation on the story of the student who asks the master "What is Truth?," gets bonked on the head with a big stick, and is enlightened. Or there is Henderson, of Saul Bellows' Henderson, the Rain King, whose mantra is "Truth comes in blows," which, indeed, it does, very literally,  for him.
It feels like it all just doesn't "make sense." It's not at ALL how we thought it was. We still don't quite get it, we still don't know how it is, or what is Truth, or how am I Hitler, or how the abused baby is "just perfect," but some greater "knowing" is now emerging in us, we are wrestling with our core beliefs, trying to resolve seemingly diametrically positioned beliefs, and in these sometimes painful and confusing processes, we are changing, transforming, vertically.
Another example: If someone told us "Hitler killed a million people who were not Jews," we might say "I did not know that—that changes my understanding of him." But fundamentally, the idea that Hitler was a bad guy is only supported, not challenged. You don't have to question core perceptions, core beliefs. But you did change your understanding and view of some things. That is horizontal change. I would not call it "transformational."
AN EXAMPLE FROM MY PSYCHOPATHOLOGY CLASS
The now defunct DSM IV-TR used a five axis system. Axis II primarily concerned "Personality Disorders", which, as we all know, are deeply ingrained ways of thinking and behaving that are inflexible and generally lead to impaired relationships with others.
Except in my class, we read Metaphors We Live By, by Lakoff and Johnson. (For me, for over twenty years, this book has been staggeringly transformational.) So in my class, we become acutely and (ideally temporarily) obsessively aware of metaphors, hypothetical constructs, and the concept of "reification."
Those are not hard to sell. People (almost all) get it right away, or soon.
The profundity of the implication of this deep inquiry parallels the almost incomprehensible offering from Quantum Physics that things are not actually things at all, but dense, temporary flash mobs of particles and vibration.
"That sure as hell LOOKS like a table."
"Yeah, well it's not. It's a mass of high speed, vibrational particles, offering only the illusion of form, but yet of enough density that you can set your Diet Coke on it."
Is there anybody who thinks even a little bit who was not rocked and shocked by that revelation the first time they heard it? Well, it gets like that in Psychopathology class.
So, the class quite speedily steps up to the word "personality" and recognizes, some with explorers' glee, some like they'd just seen their career plans shoved off a cliff, that "Personality" is a hypothetical construct. And reified for sure, in this culture.
The word "Personality" is now understood as a convenient and agreed upon linguistic vehicle , not for capturing, but at least for allowing us to discuss, the incredibly complex and virtually infinite data points, and millions of discrete behaviors over decades, that make up "me" and "you."
It is a helpful notion, perhaps. But the students get that, in profoundly significant ways, a "Personality" is not really a thing. (And remember that Quantum Physics tells us that even things are not "things".) Once you're there, it is but a hop, skip and a jump to the now terrifically obvious corollary that a reified hypothetical construct and linguistic convenience cannot really be "disordered."
Axis II is now a big problem. You might as well create a taxonomy for unicorns. It would have similar reliability and validity.
Not to mention that a reified hypothetical construct (the Psyche) cannot in any meaningful way be said to be diseased (Pathology). So now the course title (Psyche-Pathology) becomes a somewhat complicated issue.
What is the diseased organ? The Psyche?
Yeah, probably not.
So now it dawns on the students that the field of Psychology has utilized some root metaphors without acknowledging them as such, and glibly co-opted the medical language of allopathic medicine to describe allegedly parallel phenomena in the Psyche. You get disorders, diagnoses, treatments and so on, and it is NOT acknowledged that those borrowings become metaphorical once they cross the border into Psyche-ology. (Now THAT  is where we could use a Berlin Wall…)
So at this point, everything they thought they "knew" (had been told by the culture) is at very least "up for discussion." They no longer know what they then came here to study, nor yet what it means to be a Therapist when so many of the sacred cows are actually metaphorical and/or inappropriately appropriated from what they now see as not-so-similar fields.
This is a moment of confusion, sometimes disgust, angst, sometimes delight, sometimes disorientation, dysregulation. They want answers. So what the hell are we studying, then, anyway? This requires the aforementioned "safe container", the held space within which we all take deep existential breaths, and try to figure out where to go from here, now that we know we are in France but the map we have been using is for Madagascar…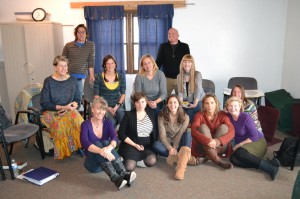 …My style, in this particular class, with this topic, is largely (not completely) intellectual, rather than say, ceremonial, or peyote-induced, or interpersonal, or spiritual. Those ways, and many more, can be instigators of a transformational process.
Getting light bulbs to go off by teasing out the intricate and subtle differences between Borderline Personality Disorder and PTSD is a significant horizontal gain.
Smashing the light bulbs on the ground, and saying "We ain't playing by these rules anymore; we're not buying these metaphors and constructs, or this taxonomy as the truth anymore" is altogether different. When done skillfully, among open minds and open hearts, in a safe setting–that is vertical learning. That is Transformational.
Jim Nolan
About the Moderator