This diversity stuff is complicated.
OK, so let me ask an obvious question. One we are all on egg shells about, one that's hard to ask. What "counts" as "diversity?" Well, our Director of Admissions tells me that the feds only mean "race/ethnicity" when talking about diversity in higher education. Or at least, that is what they want when they ask about "diversity." African American, Asian, Pacific Islander, Hispanic. and so on.
OK, that's a start, but it does not include LGBTQI, nor does it take into account learning disabilities, socio-economic status, or age. What about men who are minorities in a virtually all-female environment, or culture? Does being Jewish "count"? What about "Daughter of Greek and Italian Immigrants"? That's got to be an unusual upraising. Where do we file that?  And how about being adopted? That is a significant, and a minority, status, for sure. And does being half Jewish count? Or half Lakota? Or 1/16th Cherokee? Are they "diverse"? Am I allowed to ask? The ice is thin.  Shouldn't the feds ask more questions about diversity?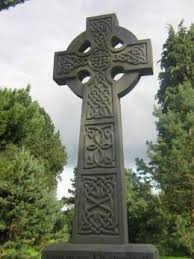 And what about this "Anglo" business. "Anglo" has to do with England, and most people called Anglos have nothing to do with England. In fact England perpetrated a lot of violence on people (I am thinking of my Celtic ancestors, specifically) who then get called Anglos too. I consider it an insulting label, when applied to me, a Celt. I am serious.
When Celtic, Germanic, Italian, Greek, Swedish, English, Bohemian, French, Polish, Lithuanian, Austrian, Belgian, Finnish, Norwegian, Dutch, Croatian, Romanian, Czech, Slavic, Slovenian, and Luxemburgian Americans all get called "Anglo", that's just messed up. No less than Puerto Rican, Mexican, Cuban, and other Americans get called "Hispanic." I honestly do not know if any of those groups have bad blood with each other the way the Celts and Anglos have, historically speaking, but if so, we might want  to talk about it.
So in other words, if you want to talk "diversity" with me, and call me an Anglo, you have kind of  lost your audience. The "Potato Famine" that killed a million Irish and drove millions more (including my people) to Cleveland, Boston, Chicago, Baltimore, New York and elsewhere had almost nothing to do with potatoes, and everything to do with English/Anglo tyranny. You can look it up. http://mises.org/freemarket_detail.aspx?control=88
Ok. Onward.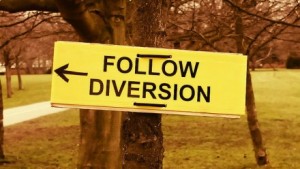 This stuff is complicated, as I said. I know a Chicano gentleman. That is his own self identifier. His take is that Latin is related to Rome, and that he is definitely not Latino, decidedly not from a  Roman lineage.  He added:  "Just about everybody who has any Spanish blood in them  has Moorish blood too. I have an Arabic Nose, and back east, I am taken for an Arab.  Right after 9-11, I flew into New York and was strip searched, and a guy with an automatic rifle stood by just in case. But I am mestizo, a mutt. A mix. My grandmother had blue eyes, blonde hair, she was Spanish. My grandfather was dark, he looked Native. Mexicans do not consider me Mexican, and call me a Gringo. I choose to call myself Chicano."
Whew. It is complicated. His "Latino" is my "Anglo", sort of.  Interesting… So back to "what counts"? Who is "diverse?"
What do you do when so much of the diversity in our Southwestern College student population and faculty population is invisible, and even illegal for us to inquire about, or disclose if we happen to know it?
Here are some numbers we might find interesting: A 2011 Membership Survey Report for the American Art Therapy Association indicates that 89.1% of the membership is "Caucasian." Native Americans make up .2% (not 2%, but .2%), African Americans make up 1.4%, "Asian/Pacific Islanders" 3.0%, Multiracial 2.6%, and Hispanic/Latino (those folks from Rome) about 2.6%
While the survey asks them where they work, how much money they make, and what population they work with, they did not, evidently, ask them about sexual identity, SES, or Learning Disabilities. And I guess Jewish folks are Caucasians in this survey, I am not sure. (I had some Brazilian clients once, at a school that had an exchange program with a school in Brazil, and the clients, to a person, did not know what ethnicity to endorse on our forms, saying "I am Brazilian–you don't list Brazilian." Good point, my friend.)
It is complicated…
Indeed, it is much more complicated than just asking whether you're Asian or Caucasian.
We are all so much more than that…
Jim Nolan, President, Southwestern College, Santa Fe
About the Moderator