Counseling vs. Counseling Psychology: Clearing up huge misperceptions…
I am updating this because I keep seeing so-called "Counseling Psychology" programs that lead to credentialing in either LMFT (Licensed Marriage and Family Therapist) or LPCC (Licensed Professional Clinical Counselor, or something similar, depending on the state.)  I am simply patrolling the borders between and among professions. 
But "Counseling" is NOT the same as "Counseling Psychology", and if that statement surprises you, then you should keep on reading. (You should keep on reading anyway, because generally I am pretty entertaining…) The American Psychological Association oversees Psychology, and with an MA in so-called "Counseling Psychology" (which is REALLY "Counseling") you cannot even think about getting a Psychology license. That is why they get an LMFT or an LPCC–because the program is not overseen by, recognized by, approved by the American Psychological Association.
Yes, you study "Psychology", but it is NOT a Psychology degree. I studied Counseling Psychology at The Ohio State University, and was licensed as a Psychologist. I also studied the law around Psychology, but I cannot say my program was "Counseling and the Law". It just does not work that way, although some prominent schools are presenting their degree programs as if that is OK. In my book, it is not. Counseling is overseen by the American COUNSELING Association, and the LMFT is overseen by the American Association of Marriage and Family Therapists. So you have "Counseling Psychology" programs that, ultimately, are neither Counseling NOR Psychology, but are overseen by the American Association of Marriage and Family Therapists. Why not call the program and the degree that, then? Seems misleading, at best, to be honest. Unless they simply do not know any better, which is hard to imagine. 
So anyway, when you think about it, it kind of makes sense that Counseling and Counseling Psychology would be different, right?  NO! It's insane, and yet it is what it is, and year after year, prospective graduate students stumble over the not-knowing, causing unnecessary confusion and angst.
And I am about to clear it up for you. Or try.
Counseling is a field that is pretty much what it sounds like. It is overseen and governed by the American Counseling Association (ACA), which has a number of sub-divisions. CACREP (an unfortunate acronym for the "Council for Accreditation of Counseling and Related Educational Programs) is another organization that approves programs, and so a program is either CACREP Approved or not. CACREP would like to own the world, and I am thankful that they do not. But that is for another blog post.
With a Master's Degree in Counseling, you can become a professional counselor, an LPCC (Licensed Professional Clinical Counselor in New Mexico), or whatever the specific designation is in your state. (Yes, some states kind of have reciprocity in licensing, and no, it is NOT at ALL standardized, because states like to paint their walls purple if they feel like it, and that is just the way states are….) As of 2009, all 50 states now license Counselors, thanks in no small part to Arnold Schwarzenegger, of all people (no, I am not kidding). You can also get a Ph.D. or an Ed.D. in Counseling, which may qualify you for more academic positions and so on, but does not provide opportunities (that I know of) for any higher level of clinical licensing. You can practice independently and get third party payments with a Master's Degree in Counseling and the appropriate licensure.
"Counseling Psychology" is a whole 'nother matter. (Let me be clear—I am talking about COUNSELING PSYCHOLOGY, housed in PSYCHOLOGY programs, which, I acknowledge my bias, is where Counseling Psychology should be housed–Counseling is a different animal…)  It is overseen and governed by the American Psychological Association (APA), as distinguished from ACA. It is a totally different club. In some states Ph.D. Counseling Psychologists are not allowed to supervise master's level students in Counseling. I know. I used to supervise dozens of masters level Counseling students (not at one time—they have laws about that now). But then I was told no, I was a Psychology Guy, not a Counseling Guy, and I was no longer qualified to supervise Counseling Guy. I said to the Counseling board (this was Ohio—New Mexico is WAY more reasonable): "But my Ph.D. is in COUNSELING Psychology?!"  and she answered "Uhhhhh, yeah-(like, hello, you are stupid….)–PSYCHOLOGY.. ..WE are "COUNSELING…."  
It ranked as the stupidest conversation, bar none (and I have had some stupid ones, as have you) of my life. It was the Ohio Counselors licensing board. Maybe they changed that rule, and if so I will be happy to rescind my utter scorn for them as an organization related to the helping professions.
To make Counseling Psychology work for you, you have to get a Ph.D. (and remember, there are ONLY three licensable specialties in Psychology—Counseling, Clinical and School Psych.) If somebody's primary degree is in Social Psych, General Psych, Forensic Psych, Neuro-psych, Research Psych, Industrial/Organizational Psych, Sports Psych—they are not license eligible. So really, do NOT pursue a Ph.D. online in Sports Psych because you want to work with athletes. Bad idea, in my mind. You will never see a third party payment in your lifetime. Get a Ph.D. in Counseling Psych (preferably) or Clinical, and then specialize in Sports Psych (or Forensic, or…..)
Summary:
Counseling is under ACA, and CACREP, and an MA leads to an LPCC or similar license. You can earn a living in this field….
MFT is Marriage and Family Therapy, and it is only the fact that some schools (especially in California, which was the 50th and final state to allow Counseling to be a licensable profession–no kidding) offer Marriage & Family Therapy training under a COMPLETELY different name, that draws THAT profession into this conversation.
A Master's Degree in Counseling Psychology equips you to be a greeter at The Olive Garden. There is NO license available to a person with a true and proper MA in Counseling Psychology.  It is simply a not very useful degree as far as doing counseling or therapy goes, and a lot of people do not understand this on the front end. It's a shame. In REALITY Counseling Psychology, in the USA, you have to get a PhD or an EdD to be licensable as a Psychologist. 
SHOULD you pursue a Ph.D.? I have a whole 'nother blog about that question. In two parts. You should look it up here.
And if you have an MA in Counseling and you start a website, and you say you are a "Counseling Psychologist", or that you studied "Counseling Psychology", you are just flat out wrong, and the Psych Board could probably bring down the ethics hammer. You studied Counseling AND Psychology, but you did not, technically, study "Counseling Psychology." It just shows an ignorance regarding both your own field and related fields on your part. Don't do it. And it really bothers Counseling Psychologists. And it should. They are not the same thing.
So what is the REAL difference between Counseling and Counseling Psych? Well, that is a more complex question. Counseling Psychologists have a Ph.D., which means they studied four more years than an MA Counselor. They took a lot more coursework (obviously) in Psych Testing, Assessment, Stats, Research, they did a LOT more practicum hours, and they did roughly 3 ½ times the internship that the MA in Counseling does. That's 2000 hours versus 600. They are really different courses of study.
Does that make them different kinds of clinicians? Not necessarily. For me, knowing that some therapist is a Counseling Psychologist versus an LPCC tells me almost nothing about their clinical style or world view or efficacy. I find that Counseling Psych is more akin to Counseling than it is to Clinical Psych, though there are many variations there too.
So if you are thinking about graduate school and want to do clinical work, you can do Counseling, Counseling Psychology, Clinical Psychology, Art Therapy, Social Work or Marriage and Family Counseling. With a Ph.D. in Counseling, Clinical or School Psych you can get licensed as a Psychologist.
With virtually anything (or nothing), you can become a "Coach"—a Life Coach, an Executive Coach, or whatever. Most reputable or successful Coaches have a significant something going on for them, a degree, or tremendous life experience, or whatever–but no doubt there are people out there trying to impersonate a Helping Professional without the benefit of a graduate degree, any training whatsoever, or any manifesting in their own lives whatsoever. Good luck with that.
Oh, one more thing. States do not license "Counseling Psychologists" or "Clinical Psychologists"—they license "Psychologists". So if somebody says "I am a licensed Clinical Psychologist", that is not really right. They are not. They are a "Clinical Psychologist who is licensed."
I know, you thought it was going to be easier.
Wish it were. You can do it, though…But as you can see, you have to be informed. I hope this helped.
Best of luck with all of this stuff. Thanks for hanging in…
Feel free to visit my personal web site for information on my services. 
Warmly,
Jim Nolan
President
Southwestern College…
 Should I get a Ph.D.?  click here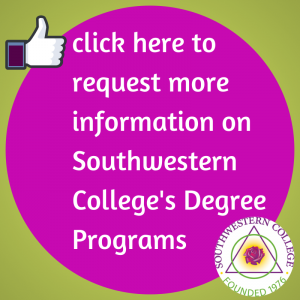 About the Moderator