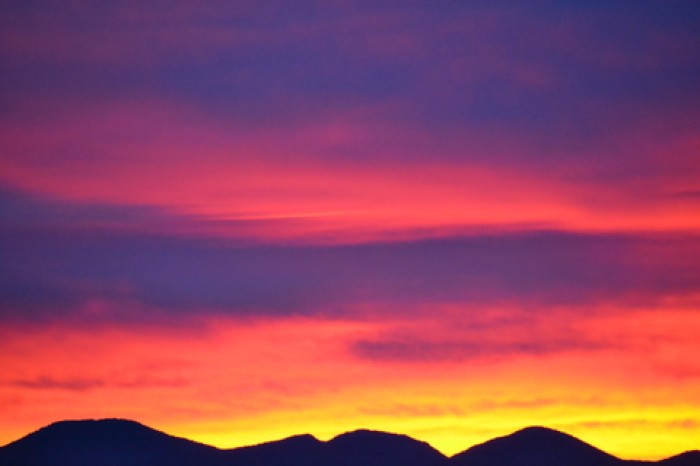 What is Therapy, or Psychotherapy, or Counseling? The DIfference Between Waves & Water
Oh, man, why do I ask such complicated questions?!?!~~
Well, people experience distress in life. Emotional, and psychological distress, often accompanied by physical or somatic "symptoms." Sometimes it is more like spiritual distress, or existential distress. It can vary. At any rate, somebody dies, you lose your job, you didn't get the thing you wanted, you forget how to create joy, you feel like you don't know who you really are, your kid is still living in the basement at age 39, and so on. Whatever. Stuff happens. Stuff happens, and we create our responses to that stuff in a particular way. We head south or we head north, or we get stuck and paralyzed, and often we are not even aware that we had anything to do with choosing the response. We feel like our distress response automatically and invariably comes with the event, like wetness comes with rain. But that is a whole 'nother blog post.
So when people are in distress, they have options, among them Oreos, Jack Daniels, working out at the Chavez Center, buying stuff at yard sales, going to Paris, playing guitar, sitting in a corner and making everything worse by a mile, praying, taking a walk on Mother Earth, telling the boss to take this job and shove it, smoking crack, writing a poem, and "going to therapy."
"Going to therapy" (we are talking about classic one on one therapy) generally means you go to see someone who is identified as a person who helps people who are in distress that appears to not be primarily "medically-based." If it IS primarily medically-based, then the person would go to a Physician or a Psychiatrist, though to fragment the human experience into medically-based and otherwise is not something I am really wanting to do here.
But the word "therapy" is kind of complicated, because at least some of the etymological sources suggest it does mean "To treat medically", while others suggest something like "To serve, attend, care for." But I think nowadays that medical flavor is the one people think of most, unfortunately. Many have suggested before me that in "Psycho-therapy" there is no Psyche to "Therap" (James Bugental's word.) So "therapy" is a complicated word for me.
And some call it "treatment", but it's not what many others would call treatment (read Thomas Szasz) unless you stretch the word so far that it has virtually no meaning anymore. "I treat my bad moods with ice cream." Again, "treatment" sounds medical, like something you do for a wound, like wrap it in gauze with medicinal stuff on it; the widespread use of terms like "Psychic Wounding" and "Healing" in the field of Counseling has, in my mind, messed up the whole conversation without adding any value. They have become reified metaphors that obfuscate more than elucidate, and the worst of it is that people can't even see that they are metaphors anymore, but believe them to be un-accessorized descriptions of stuff that happens in the world. They're just not. And it is staggeringly important to recognize that they are not. People don't want to have that conversation either. Except my Psychopathology classes, because I kind of make them have that conversation, and consider it my moral duty as a professor to do so. That, too, is another blog post altogether.
So what is Therapy, or Counseling, or Psychotherapy?
It seems to be two people being in each other's presence, or energy field, dedicated to being focused on each other. (I stretch a bit there because nowadays therapy can take place online, on Skype, energetically from a distance (as Phineas Quimby frequently worked, later in his career) and so on, but usually it means face to face, in person.)
One person shares their life situation (using Word Art or Visual Art or other means—see my blog on "What is Art Therapy?" On Asking Van Gogh to Play the Trombone") and the other person witnesses the expression, honors it, receives it, holds a place for it, acknowledges it, "sees" the other person, accepts and ideally does not judge the person, but meets them with agape, or spiritual love.
Depending on the listener's theory or style, perhaps they then try to offer or elicit different perspectives on the circumstances related to the distress, or offer advice, or explore the putative sources or causes of the distress, or suggest certain ceremonies that might relieve the distress, or help the person explore deeper or other "meaning" in the distress, or help the person get more in touch with their spiritual or divine self, or help the person see how they might have created the distress by choosing to respond to the circumstances blamed for the distress in a particular way, probably less than consciously, and so on.
So you have two people being focused on one person's distress, and the primary listener also tries to stay powerfully aligned with his or her higher self, while sharing some thoughts, observations, ceremonies, rituals, advice and/or empathy, usually in the hope of ushering the other person toward a felt sense or experience of less distress (not always, but usually).  Ideally, joy and greater life satisfaction, however they agree to define those terms, are outcomes of this authentic encounter.
The relationship lasts as long as it lasts, until one or the other decides that it is enough, because the client got better, or did not get better, or because the insurance ran out, or whatever.
I have intentionally tried to avoid a lot of metaphor here. I tried to describe the behaviors and intentions of therapy. You will notice that nobody held space for anything, there was no talk of "interventions", there was nothing medical—no diagnosis, no treatment plan, no psychopathology, no mental illness, none of that.
When I look at Therapy in this way, it feels kind of ministerial. A caring person sits with, or otherwise "be's with" (as Abraham likes to say) another person who is not doing as well as they would like. Together, they make various efforts to discover or create a pathway to a better-feeling state, or life. Those strategies might involve interpretation of material, energy work, spiritual energetics, challenges of old beliefs, dream analysis, medicine walks, soul retrievals, primal screaming, empty chairs, psychodrama, writing a new narrative, biofeedback, extinguishing responses, flooding, unconditional positive regard, or anything else, and those specific strategies become the brand or the flavor of the process, not the process itself. I think of the process as "being with the other person, with both persons holding an intention to move the client's life in a more satisfying direction, however that is defined." That is the "What" and that list of strategies contains the "How", according to each practitioner.
It's hard to get the language down right. I find myself wanting to co-opt and rephrase a line from Butch Hancock, the Texas troubadour.
The true process is the Water, and the ever-changing or newly-marketed strategies are the Waves. Some graduate programs of Psychology, Counseling and Art Therapy teach a lot about Waves. Waves are more dramatic, probably sell more books and workshops. At Southwestern College, we teach about the Water, submerge our students in the Water. We believe that is where the real stuff happens.
p.s.: I re-read this, and actually I DID "hold space" for the client in my description, I guess you just can't keep a good Southwestern College metaphor down…
jim nolan
About the Moderator